Sharing Common Ground
Like a healthy eco-system, we believe that everyone has something important and valuable to offer to our local and greater Earth community. We believe in bringing people with different backgrounds and strengths together to share common ground over food, learning and story-telling. We invite you to join us in celebrating nature's abundance and honoring our shared resilience and responsibility in the interconnection of everything. 
---
News and Updates
---
I was out walking in the woods a couple of weeks ago and came into my house only to see my shoelaces full of cockleburs. My initial reaction was frustration since they take so much time and patience to pick out of the tangled laces. As I began to dislodge each seed pod, I began to smile- what a resilient and clever way to spread your gift into the world.  While we are not as creative (and hopefully not as annoying) as the cocklebur, Living Earth Center is finding new and interesting ways to spread its roots out and share its gifts.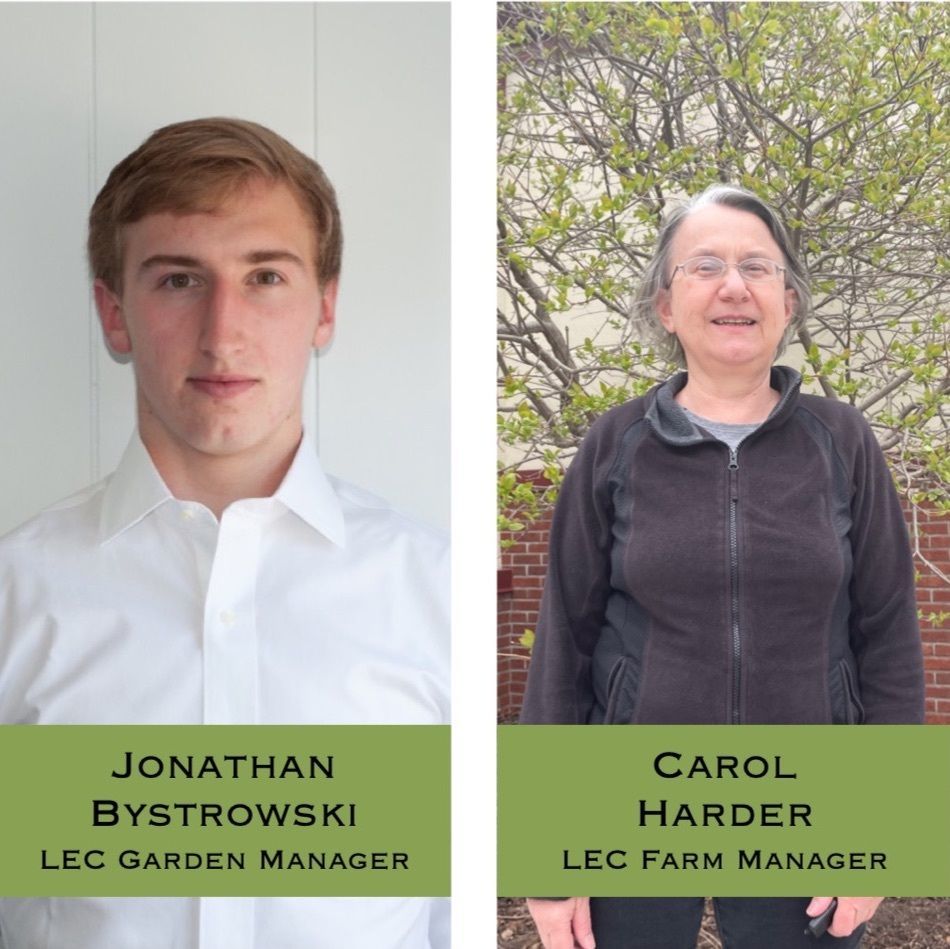 Living Earth Center is excited to announce we have filled our two seasonal manager positions. Jonathan Bystrowski has been hired as our Community Garden Manager and Carol Harder has been hired as our Community Farm Manager. We are looking forward to working with both of them this garden season.
Continue on to the full article to "meet" Jonathan and Carol...