Sharing Common Ground
Like a healthy eco-system, we believe that everyone has something important and valuable to offer to our local and greater Earth community. We believe in bringing people with different backgrounds and strengths together to share common ground over food, learning and story-telling. We invite you to join us in celebrating nature's abundance and honoring our shared resilience and responsibility in the interconnection of everything. 
---
News and Updates
---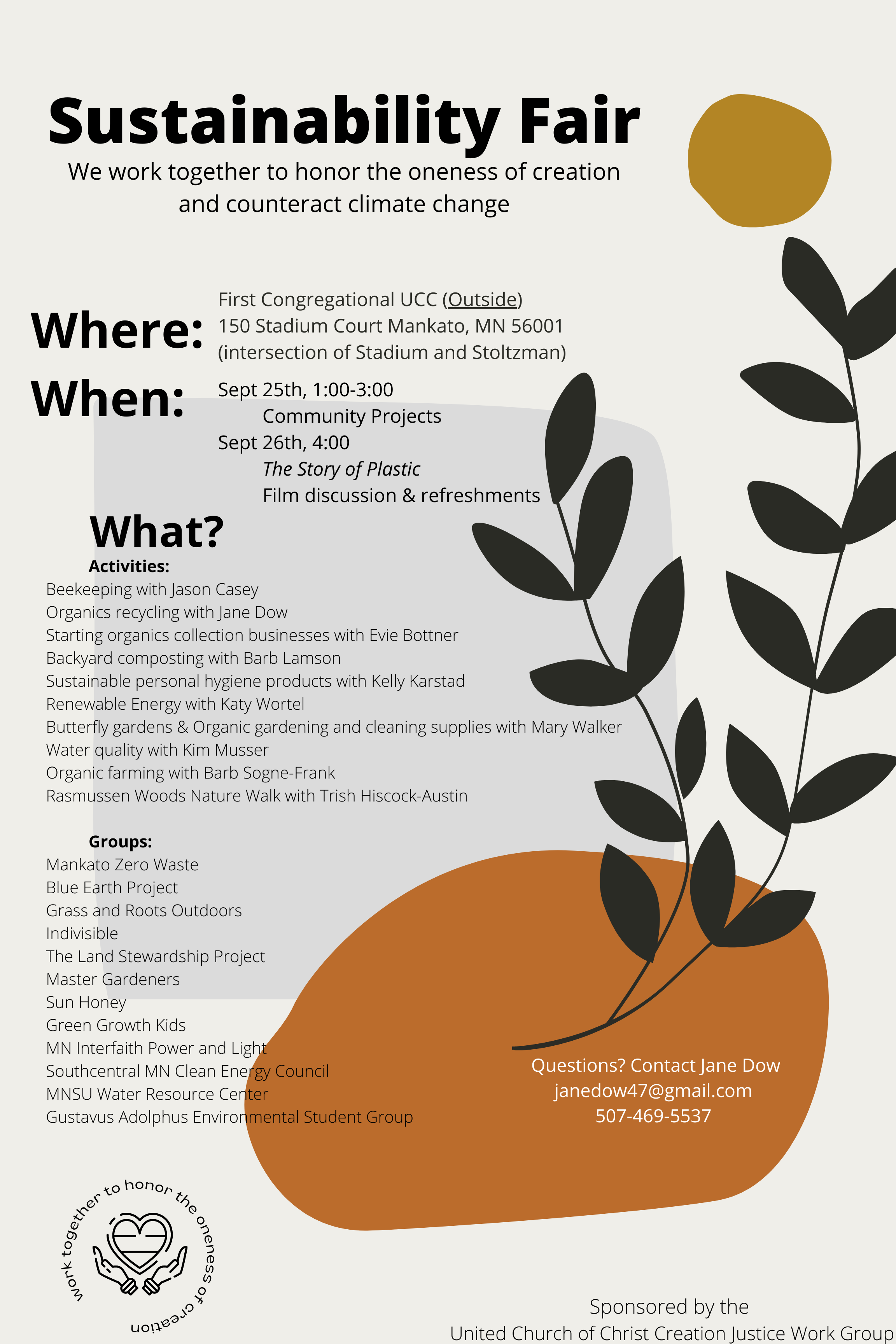 A Sustainability Fair will take place at First Congregational UCC Church, 150 Stadium Court, Mankato (outdoors) Saturday, September 25 from 1:00 to 3:00. Come and learn about Beekeeping, backyard composting, organics recycling, organic gardening and farming, butterfly gardens, sustainable hygiene products, water quality, renewable energy and more.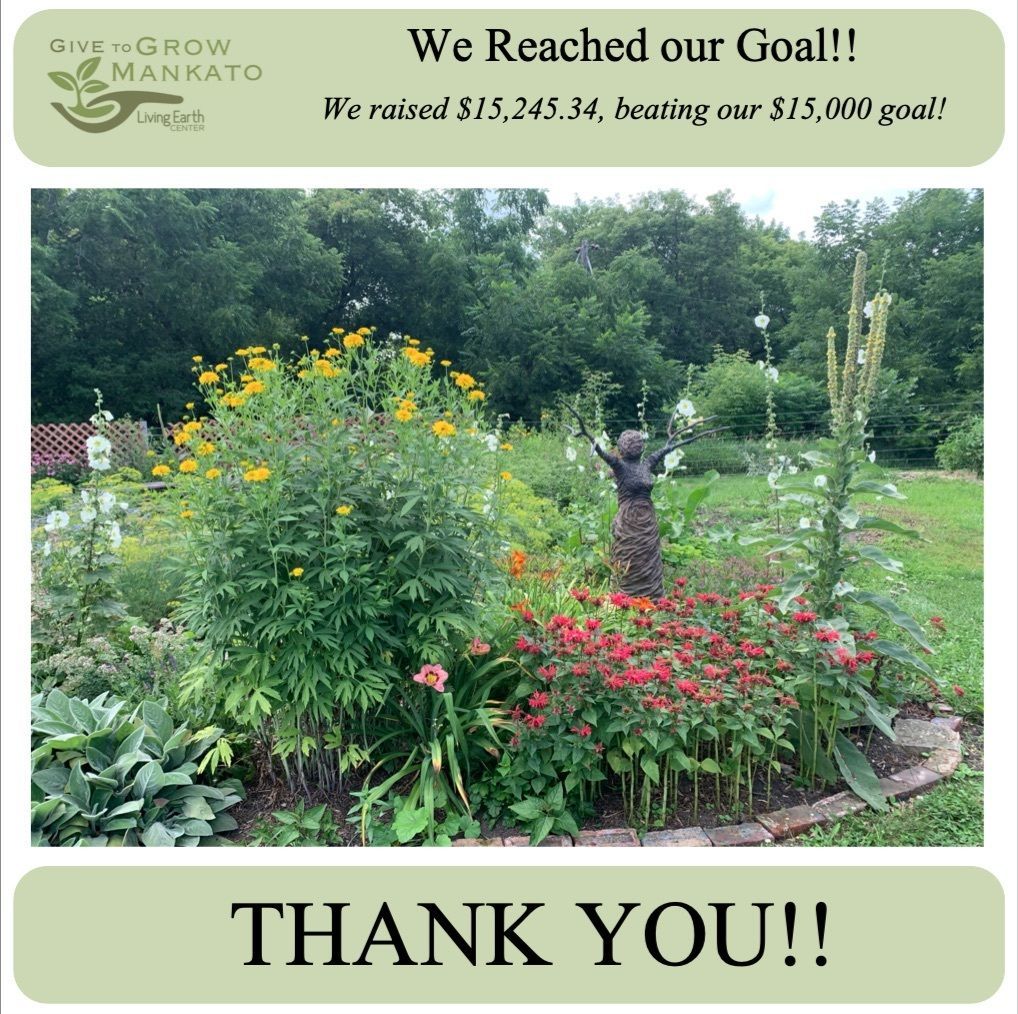 A HUGE thank you to everyone who donated to our 2021 Give to Grow Mankato Campaign!
We are blessed to be a part of such a generous and supportive community, we thank you from the bottom of our hearts!