Sharing Common Ground
Like a healthy eco-system, we believe that everyone has something important and valuable to offer to our local and greater Earth community. We believe in bringing people with different backgrounds and strengths together to share common ground over food, learning and story-telling. We invite you to join us in celebrating nature's abundance and honoring our shared resilience and responsibility in the interconnection of everything. 
---
News and Updates
---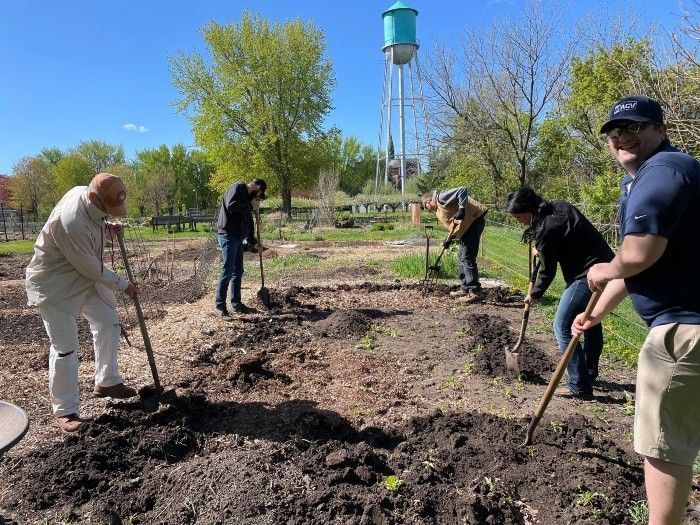 Every non-rainy Friday at 9am Mankato-area veterans come to the Community Gardens for coffee and gardening.
The program is in partnership with Minnesota Assistance Council for Veterans (MACV) and Southern Agricultural Center of Excellence. And is open to any veterans in the area.
MACV Case Manager Mark Bullen said the program has two intended outcomes, "First, we wanted to introduce veterans on a very basic level, the opportunity to learn about planting and the agricultural process. We want to allow veterans the opportunity to see what a different career path might look like...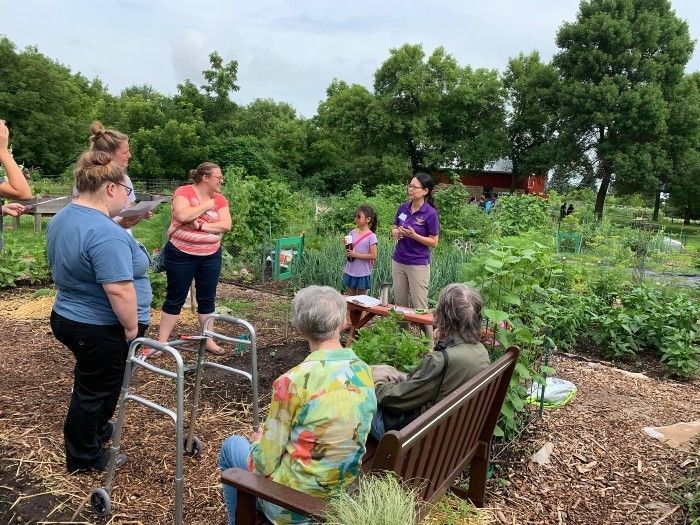 A dementia-friendly garden was a long-time dream of the Mankato and North Mankato ACT on Alzheimer's action team (the ACT Team). In 2019, with the partnership of Sandi Lubrant, chairperson for the ACT Team, Laura Peterson, Director for the Living Earth Center, and two faculty from Minnesota State University Mankato, the Garden EngAGEment program, a dementia-friendly garden became a reality. Faculty members Drs. Kristen Abbott-Anderson (School of Nursing), Sheen Chiou (Communication Sciences and Disorders), along with Laura Peterson used guidelines developed by dementia-friendly gardens in the United Kingdom to carefully design the garden layout...
Upcoming Events and Programs
---