First Earth Conference - Water: Gift Endangered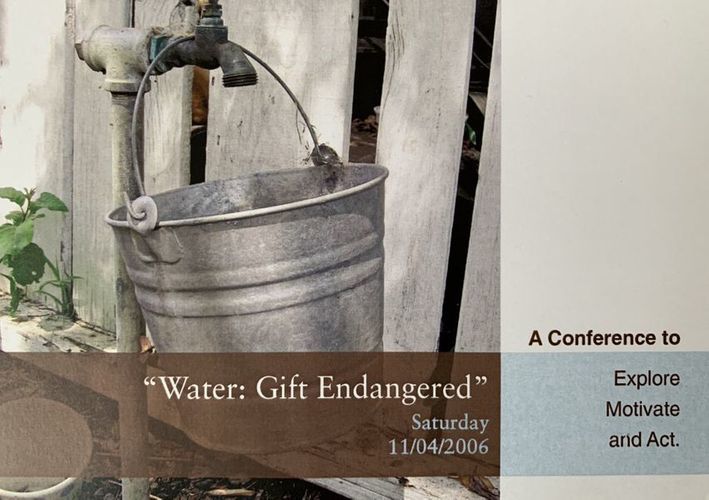 Purpose:
To raise and focus public attention on the sacred gift of water - it's quality and quantity. 
To inspire individuals to take action to restore and protect land and water, and to make changes in their own water use ensuring the biological integrity of Southern Minnesota and all of life on Earth.
Keynote Speaker - Dr. Henry Quade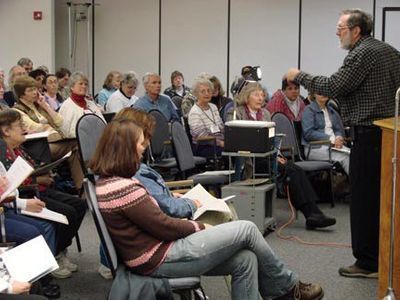 Water: Past, Present, and Future
Dr. Henry Quade served 30 years as a professor at MSU Mankato in the departments of Ecology and Limnology.  He founded the Water Resource Center.
Afternoon Workshops
The afternoon consisted of two hour-long sessions.  Participants could choose from the following 4 workshops which 2 they wanted to attend.
1. Inside the Bottle: An Exposé of the Bottled Water Industry
Jim Fascar, Community Organizer with Advocate Change Together and longtime volunteer with Corporate Accountability.  Fascar looked at the bottled water industry and its privatization of water and the competing demands that this privatization has caused, and what we can do about it.
2. The Politics of Water
Kris Sigford with MN Citizens for Environmental Advocacy.  Sigford Explored such questions as, "Who determines what is allowed to happen to water?" "How is it used?" and "Who gets to use it?"
3. Water Quality Issues
Kenneth Luttner, USDA Resource Conservationist and Kevin Kuehner, County Water Quality Control.  Their workshop explored what is happening locally and connect local water efforts to the national picture.
4. Practical Tools for Teaching
April Rust, Project WET Coordinator, Minnesota DNR.  This workshop offered practical, helpful, and fun activities for use in the classroom and beyond.  She introduced a curriculum and provided resources for addressing the precious gift of water and its endangerment.
Water Wisdom Pamphlet