Common Ground Series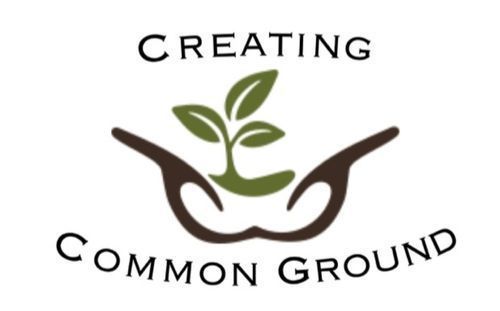 Join us for a series of fun and educational conversations where we take two seemingly unrelated topics, learn about them from local community experts, and then work together to find the common ground that connects them.
The series is an attempt to not only highlight the cultural richness that exists within the Greater Mankato Area but also delve into the interconnection between seemingly different unrelated circles and communities.  
The Common Ground Series will be held from 5:30-7:30 at the Big Red Barn at the Living Earth Center Community Garden on Good Counsel Hill.
2022 Common Ground Series

---
2021 Common Ground Series

Sacred Sites:
Indigenous people lived for thousands of years on turtle island what we call North America today. Sacred sites exist all around the Mahkato area and I'll be discussing a few that are within city limits and some that are around the area.
Presented by Megan Schnitker, Executive Director of Mahkato Revitalization Project, Vice President of Mahkato Wačipi, and owner of Lakota Made.
Speechless Films:
Speechless Films celebrate the art of visual storytelling and have been a part of the history of film since the beginning of cinema.  Examples of speechless film from early cinema as well as contemporary will be explored as we consider the aesthetics of visual story telling.
Presented by Professor William Bukowski, MFA, (retired) Art Professor from Bethany Lutheran College and Content judge for the Speechless Film Festival for 7 years.

Beer Brewing:
Our attraction to the "delicious rot" in fermented beverages has played a critical role in the formation of civilizations over the course of millennia, but what we know as beer today has a much shorter history. However, even with its short history, modern beer brewing is geographically defined and closely tied to the land.
Presented by Jim Parejko, the brewer at LocAle Brewing Company in Downtown Mankato.  He is a major proponent of understanding the science, history, and art of food and beverage fermentation.
Blowing Glass:
When does glass transform from utilitarian object into "art"?  We will follow the artist's creative process and learn how the additions of pattered flame-worked beads and colorwork transform blown glass vessels into lushly patterned sculptural objects.
Presented by April Malphurs, a local sculptor and glass blower.  April's glass art is whimsical, capturing a zest for life and a playfulness inspired by teaching children. With bold color and pattern, she aims to help others find the same joy she feels when creating.

Murals:
Mankato is a city full of murals. What is the creative process involved with designing a mural? How does one translate an idea into a painting on a wall?
Presented by Dana Sikkila, local muralist and Director of the 410 Project in Mankato.
Mushrooms:
Foraging for mushrooms can turn a hike in the woods into a treasure hunt. The key is knowing which mushrooms you want to harvest and when is the best time to find them.
Presented by RIck Esser, Co-Founder of Mankato Makerspace and mushroom enthusiast.

Planets:
A century ago, human beings knew of no more than 8 planets — today, more than 4500 have been discovered. Multiple planets in the solar system have now been visited and 100s of billions could be discovered in the Milky Way galaxy alone. We'll discuss how our understanding of the planets have changed over thousands of years as curious humans have considered them in the night sky, the diversity we know to exist in planets today, and some of the open questions yet to be answered about planets.
Presented by Michael Rutkowski, Assistant Professor of Physics and Astronomy at Minnesota State University, Mankato.
Most of the time, when he's not lecturing on planets, Michael spends his time studying young stars in distant galaxies with space-based telescopes like the Hubble Space Telescope with colleagues here in Minnesota and around the world.
Pollinator Gardens:
It is estimated that 1 out of every 3 bites of food we eat exists because of animal pollinators. Find out how you can help them continue their vital role by planting a simple or elaborate pollinator garden.
Presented by Mary Walker. Mary is a member of the Minnesota River Valley Master Gardeners who has planted gardens to attract pollinators for several years. One currently exists in the community gardens at Good Counsel.

We had planned to host our final Common Ground Conversation in the Community Garden on Good Counsel Campus, but due to rising concern over the health and safety of our beloved sisters and the inability of one of our speakers to connect virtually, we have made the difficult decision to cancel the event.