Living Earth Center provides opportunities where minds can be opened, ideas can be shared, and growth can take place. At the center of all that we do is the concept of sharing "common" ground over food, education, and storytelling. Each of our programs, workshops and events are opened to all faith traditions and embody the value that in finding deeper connections we can build strength, hope and resilience. 
Community Events and Conferences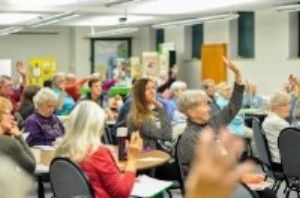 Living Earth Center believes that just like a healthy ecosystem, diversity and cross-pollination are essential to a community's success and growth. For this reason, Living Earth Center partners with other local organizations that are also working towards building a resilient and interconnected community to co-host events and discussions, and conferences that help us better understand the challenges our community faces and creative ways to meet those challenges together. 
Mankato Area Earth Conference
In the spirit of community, Living Earth Center organizes the Annual Mankato Area Earth Conference focusing on different topics of sustainability, environmental justice and connection with Nature. 
To get more information, please click here. 
Living Earth Community Annual Gathering
On August 25, 2018 we celebrated our first annual Living Earth Community Picnic where we invited the public to join us in celebrating our own resilient community and Living Earth over food, music, learning, and storytelling.  Next spring we plant to shake things up a bit and hold a Community Concert, with local music, food trucks, and more!  For more information please visit the Living Earth Community Concert Page.
---
Common Ground Series
Join us for a series of fun and educational conversations where we take two seemingly unrelated topics, learn about them from local community experts, and then work together to find the common ground that connects them. 
For more information click here.
---
Adult Education Enrichment Programs and Workshops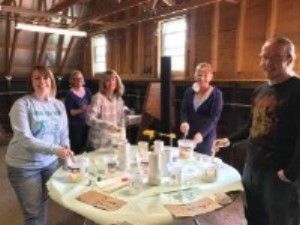 Throughout the year Living Earth Center offers workshops and skill building classes offered both indoors and outdoors that focus on building skills and traditions of resiliency from Gardening and Seed Sowing to Soap Making and Canning there is something for everyone
Visit our Event Calendar to see upcoming events.
---
Spiritual Enrichment
In honoring the interconnection of all things, Living Earth Center offers non-denominational gatherings celebrating natural cycles, transitions of Summer and Winter Solstice with ritual and reflection. All faith traditions and spiritual paths are welcome to attend, share and unite. 
Additionally, Living Earth Center organizes retreats, discussions and workshops that encourage a deeper connection with the self, each other, nature and the Universe.
Visit our Event Calendar to see upcoming events.
---
Children's Education Programs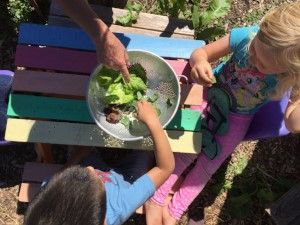 Living Earth Center also offers seasonal youth gardening and nature classes. To encourage youth to engage and connect with the natural environment and learn to love healthy food options, our Children's Programs provide direct experiences to kids ages 3-12 to understand the joy of nature and the fulfillment of growing food. Throughout each session, kids plant, harvest and eat organic veggies, participate in games, craft making and exploration relevant to the season learning from learning about bees, butterflies and to smelling blossoms.
Click here for information on upcoming Children's Programming.
---
Upcoming Events