Find information about local partnerships and resources that can empower you to stay informed and feel empowered to act. Connection and collaboration are key elements of our shared success.
LEC One Small Step Facebook Group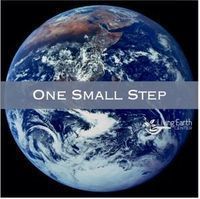 Join the conversation!
If you are on Facebook we invite you to join our online community, One Small Step, where we talk about ideas for living more sustainably one step at a time.
Share your ideas with the group or be inspired by the work others are doing!  One Small Step is a positive and supportive group - we'd love to have you add your voice to the conversation! 
Click here to go to group page.
Living Earth Community Partners
Living Earth Center is a sponsored ministry of the School Sisters of Notre Dame and recieves substantial financial and in kind support from them. Rooted in their charism of care for creation and sustainable justice for all, we are proud to carry on the legacy that began as the Center for Earth Spirituality and Rural Ministry.

We are proud members of Land Stewardship Project and support their advocacy work throughout the state.
Sustainability Resources