Community Farm
We are both excited and honored to announce that we will be continuing our partnership, which began in 2021, with Blue Earth County to take over the management of the Blue Earth County Community Farm! 
Adopting this additional acre of land adjacent to the Red Jacket Trail across from Weagel Park will allow us to expand our produce donation capacity beyond the community garden to help play a more active role in the local food economy.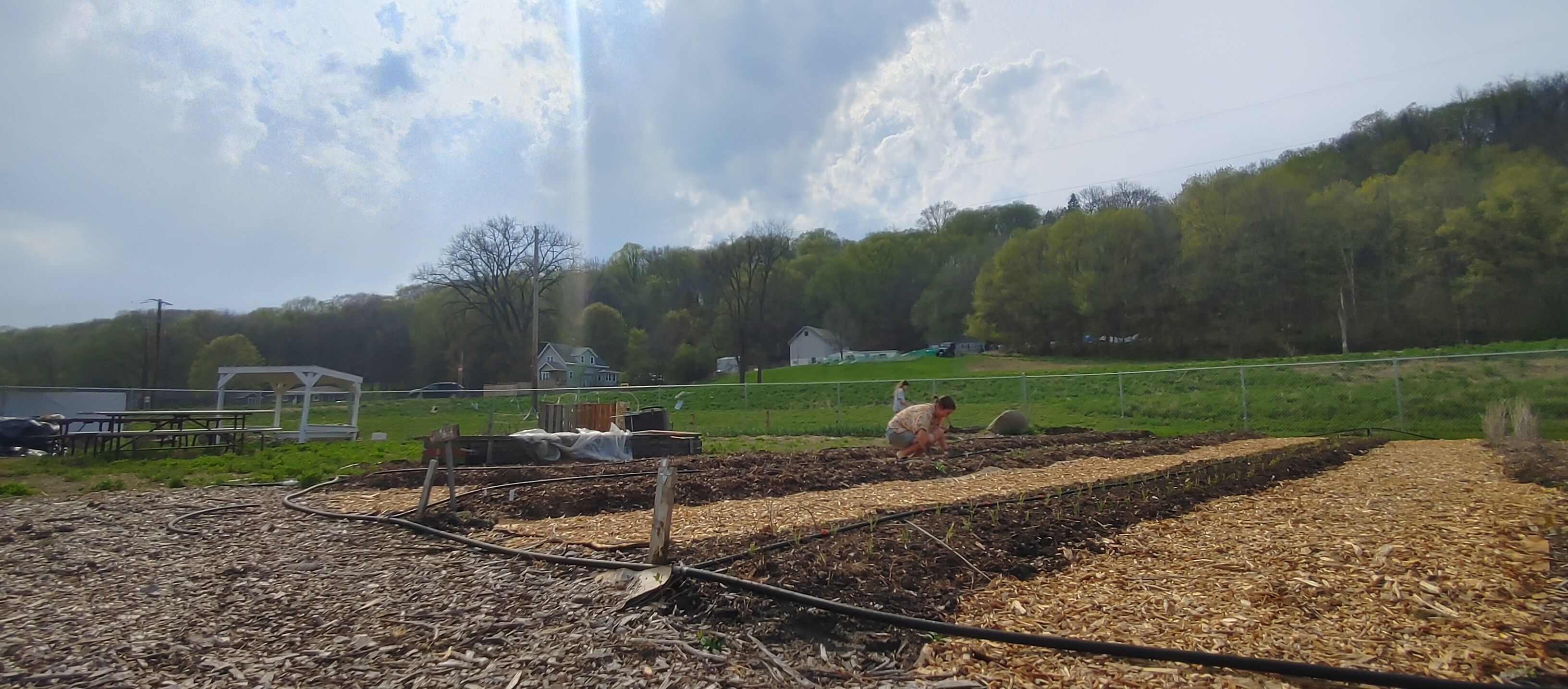 Our vision for this project is to cultivate a community-growing space where people come together from all walks of life to share common ground. It includes engaging volunteers and community members to play an active role in increasing the contribution of organic regeneratively raised produce to our local community partners:
ECHO food shelf
Feeding Our Community Partners Backpack Food Program
Mankato MYPlace
Partners for Affordable Housing.
We also invision cultivating a free food forest, planting native pollinators, partnering with immigrant and refugee communities to grow food not traditionally found in grocery store or food shelves, expansion of our soil, garden, and farm training programs. 
We see this space becoming part of an integrated community approach to fill gaps in the local food economy.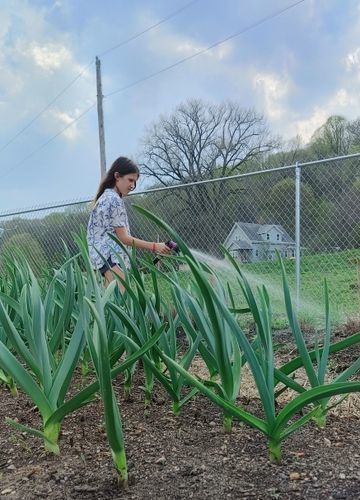 This project is in the seedling phase, and we would like to invite you to get involved to help it grow:
Please fill out our online volunteer form if you are interested in volunteering at the Community Farm or Garden.

Check this page for sign up links for current volunteer opportunities.

If you cannot volunteer but want to be involved, please consider making a gift in honor of someone or something that you believe should be part of this space's spirit.

Please consider making an in-kind donation. We are currently seeking donations for the following: hog panels, t-posts, trellises, a tool shed, picnic tables, rainwater barrels, hoses in good shape, garden stones and blocks, small/medium silage tarps, seeds, and starter plants. Please email us at lpeterson@ssndcp.org about items that you would be interested in donating.
We want to thank Blue Earth County for partnering with us and couldn't be more excited to see how this adventure grows.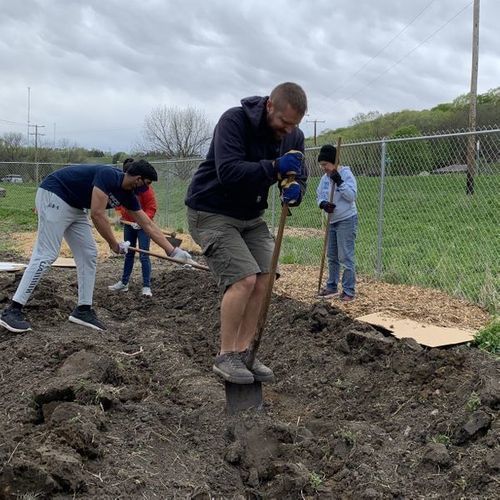 Follow the Farm on Facebook
Keep up with goings on at the Farm on Facebook!  
There's farm news, videos, and a lot more photos!  Click here to check it out!
Community Farm Advisory Committee
Laura Marsala Peterson, Living Earth Center Director
Madison Vandersee, Farm Manager
Jim Ackil, Living Earth Community Gardener/Board Member
Bil Carda, Under the Sun Herbs
Deisy De Leon Esqueda, Manager, ECHO Food Shelf
Ann Ganey, Region 9 Growers Network
Nathan Hanel, Southern MN Agricultural Center of Excellence
Elaine Hardwick, ISD 77 American Indian Students and Families
Lynn Rozen, Living Earth Center Volunteer
Patti Ruskey, local artist and gardener
Vance Stuehrenberg, Blue Earth County District 2 Commissioner
Jim Vonderharr, Prairie Enthusiasts, Former LEC Board Chair