17th Annual Earth Conference - Honoring Biodiversity: Reviving Interconnection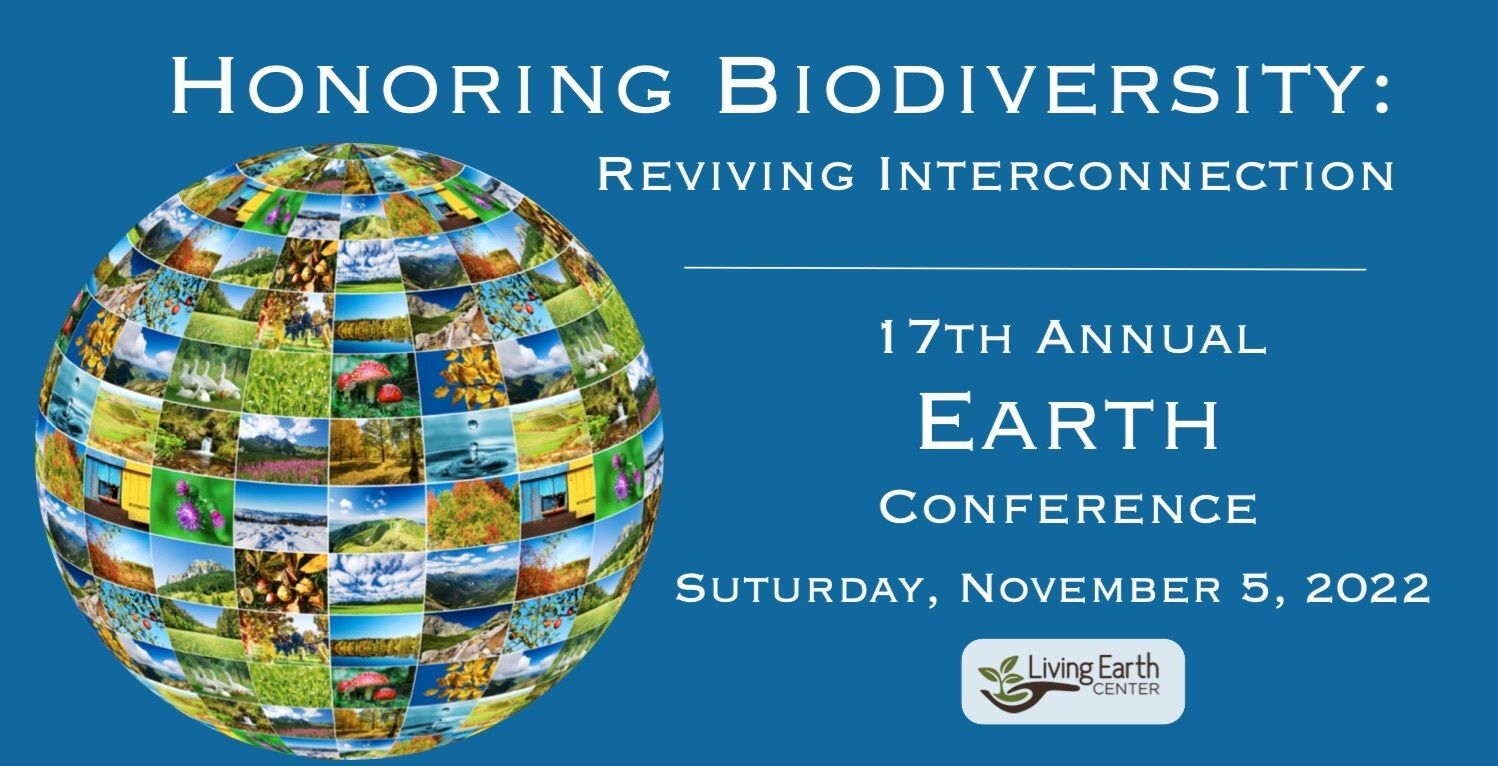 Today we find ourselves at a crossroads encompassing our entire planet. Systems that have supported us in the past are disintegrating before our eyes. There is a disconnect in modern society, creating division between the people we live with and the world in which we live.
"Ecosystems are so similar to human societies - they're built on relationships. The stronger those are, the more resilient the system... Our success in coevolution - our success as a productive society - is only as good as the strength of these bonds with other individuals and species."
from Finding the Mother Tree by Suzanne Simard.
In nature, as well as in human society, the more diverse a system the stronger it will be. For hundreds of years the dominant culture has lived as though it is above and in control of nature, to dire consequences. It is only recently that western science has begun to learn what Native Peoples have known since time immemorial, that humans are not separated from nature - we are connected to Earth just as deeply as the trees and water.
In this conference we will look at examples of the strength of diversity in nature and in human society. We will then explore the long ignored wisdom of the Lakota People and learn how these teachings can help us find our way back to a healthy, balanced interconnection with nature.
---
This year's Conference will be held in person with a virtual streaming option available. Virtual participants will be able to interact with speakers via chat and with each other in breakout rooms.
Conference time: 9am - 3pm.
NEW Conference Location:
Minnesota State University Mankato Centennial Ballroom
620 West S Road Mankato, MN 56001
free on-campus parking available
Morning Coffee and Lunch Included with In-Person Registration
In-Person (Pre-Registration):$50
In-Person (At the Door): $60
Virtual (Zoom) Attendance: $35
Student (In-Person or Virtual): $15
Email for Work Exchange or Scholarships before Oct 28th.
---
Biodiversity in Natural Ecosystems
The strength of biodiversity in nature can be seen in myriad examples. The interconnectedness of natural systems sets examples for how we as humans need to move forward.
By looking at just a few of these examples in depth, we can extrapolate how modeling societal structures on natural biodiversity can lead to strengthened societal bonds and healing the great hurt we have caused our planet. What can we learn from better understanding the natural world around us?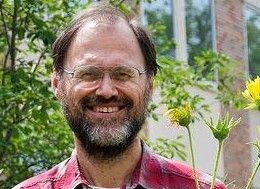 Speaker: Bruno Borsari 
Bruno Borsari(he/him), an agroecologist, has spent more than 30 years teaching, researching and consulting in sustainable development, restoration ecology, soil/ water conservation and food security.
He received his Laurea in agricultural sciences in 1986 from the University of Bologna, Italy, and in 2001 he earned his Ph.D. from the University of New Orleans, LA, USA. He taught biology, agroecology, and restoration ecology in various places: mainly West and Central Africa, but also in Bolivia, Italy, Panamá, Louisiana, and Pennsylvania.
From 2005, he was a professor of Biology at Winona State University, MN, retiring in 2019.
---
Diversity in Social Ecosystems
We can no longer afford to ignore the connections between environmental justice and racial justice.  We cannot separate people from the environment, and vise versa.  Finding solutions can not be a top down venture.
Those least responsible for environmental degradation are the most affected by it.  Solutions not involving input from a broad range of voices are not sustainable.  How can we utilize examples of the strength of diverse societies as we move forward?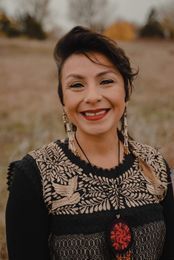 Speaker: Sabrina Mercedes
Sabrina Mercedes (they/ she) is a first generation Chicana (Mexican American). Sabrina uses wellness to incorporate teachings of mind/body connection. They believe in being comfortably uncomfortable when advocating for awareness in educating people on topics that are difficult to discuss.
Sabrina is the founder of Safe Relations where they offer classes and consulting services. Weaving community aid, healing, and access to empowerment for all, they work with a gentle yet challenging, culturally-specific and holistic approach to uplift indigenous, black, brown, LGBTQ+, mentally, physically, and emotionally diverse populations.
---
Reviving Interconnection
For far too long, and to the detriment of our natural world, dominant culture has dismissed and ignored traditional environmental knowledge. For thousands of years before the arrival of white settlers, Native Peoples on Turtle Island lived in relationship with the world around them.
The time to listen and learn is now. How can we follow the lead of Indigenous People and move towards a more just world for both the land and those who inhabit it?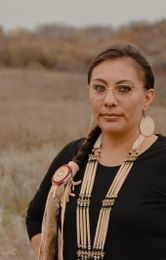 Speaker: Megan Schnitker
Growing up in South Dakota, Megan Schnitker (she/her) received a strong foundation in Lakota teachings and traditions from her parents Charles Wayne and Martha Bull Bear.
Megan is the owner of Lakota Made, a small business that provides wild plant remedies and eco-friendly personal care products and Executive Director of the Mahkato Revitalization Project, a nonprofit focused on preserving and sharing Lakota and Dakota culture and language through educational outreach programs.
She lives in Mankato with her husband and 7 daughters. She is an enrolled tribal member of the Rosebud Sioux Tribe.
---
Conference Sponsors: