Stay informed about news and events going on with Living Earth Center and the local community.
---
News and Events
---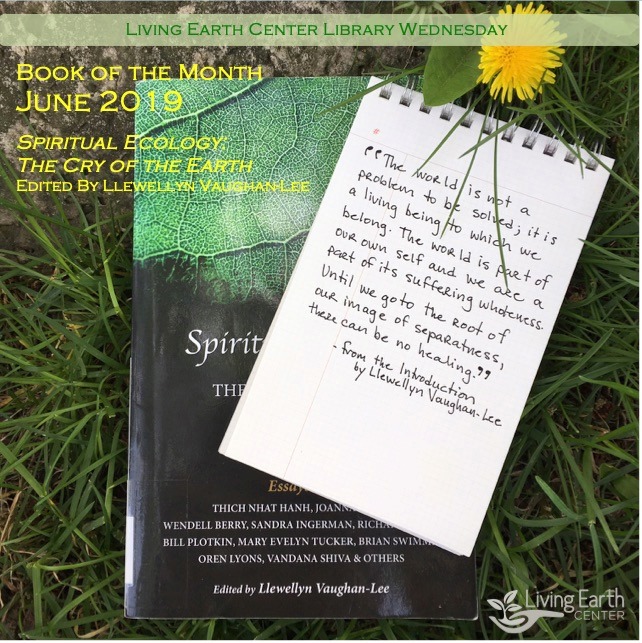 June's book of the month is "Spiritual Ecology: The Cry of the Earth," edited by Llewellyn Vaughan-Lee. It is a powerful and thought provoking collection of essays.
Taken from the introduction...
"This book is a collection of responses to the call of the Earth... These responses are not offered as a solution to a problem, because the world is not a problem but a living being in distress... The chapters of this book offer a range of different perspectives in the awakening needed..."
Featured essayists include Thich Nhat Hahn, Wendell Berry, Vandana Shiva, and Winona LaDuke.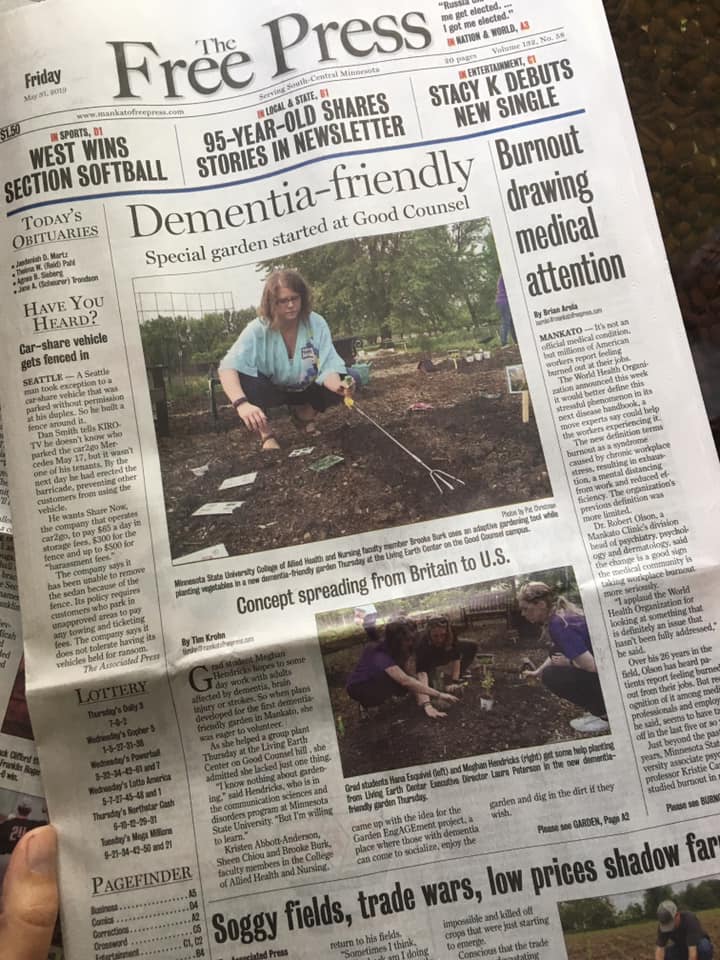 Living Earth Center is excited to announce that it will be partnering with MSU's College of Allied Health and Nursing, Minnesota Recreation and Park Foundation, Mankato and North Mankato ACT of Kindness and Camp Maverick to host an EngAGEment Sensory Garden designed for people living with dementia, their care partners and friends. Group activities will be available during designated times throughout the garden season. This special garden plot will be filled with vegetables, flowers and herbs that invigorate all senses and will be specially designated for participants and their care partners.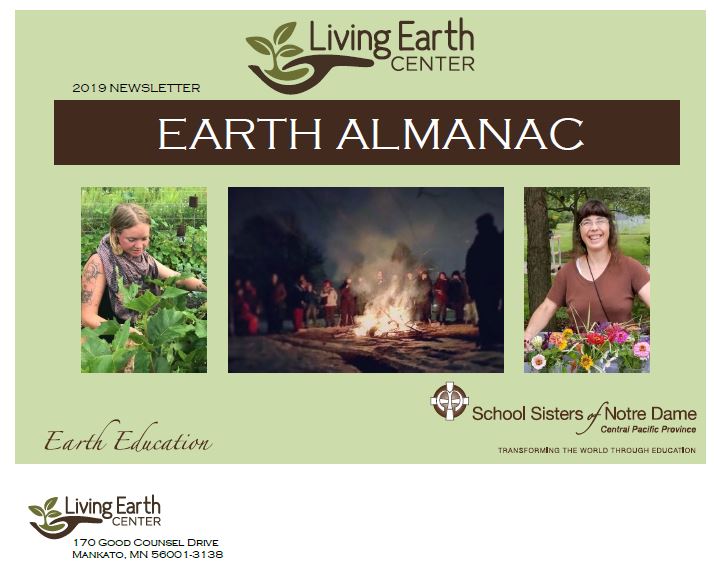 Every winter, Living Earth Center produces its annual publication, the Earth Almanac, that provides insight to what's happening in the organization, ways to advocate, and ideas, articles and recipes that connect you with this Living Earth.