Our 2021 Summer Programming Series:
Check below for more upcoming programming and LEC news:
---
News and Events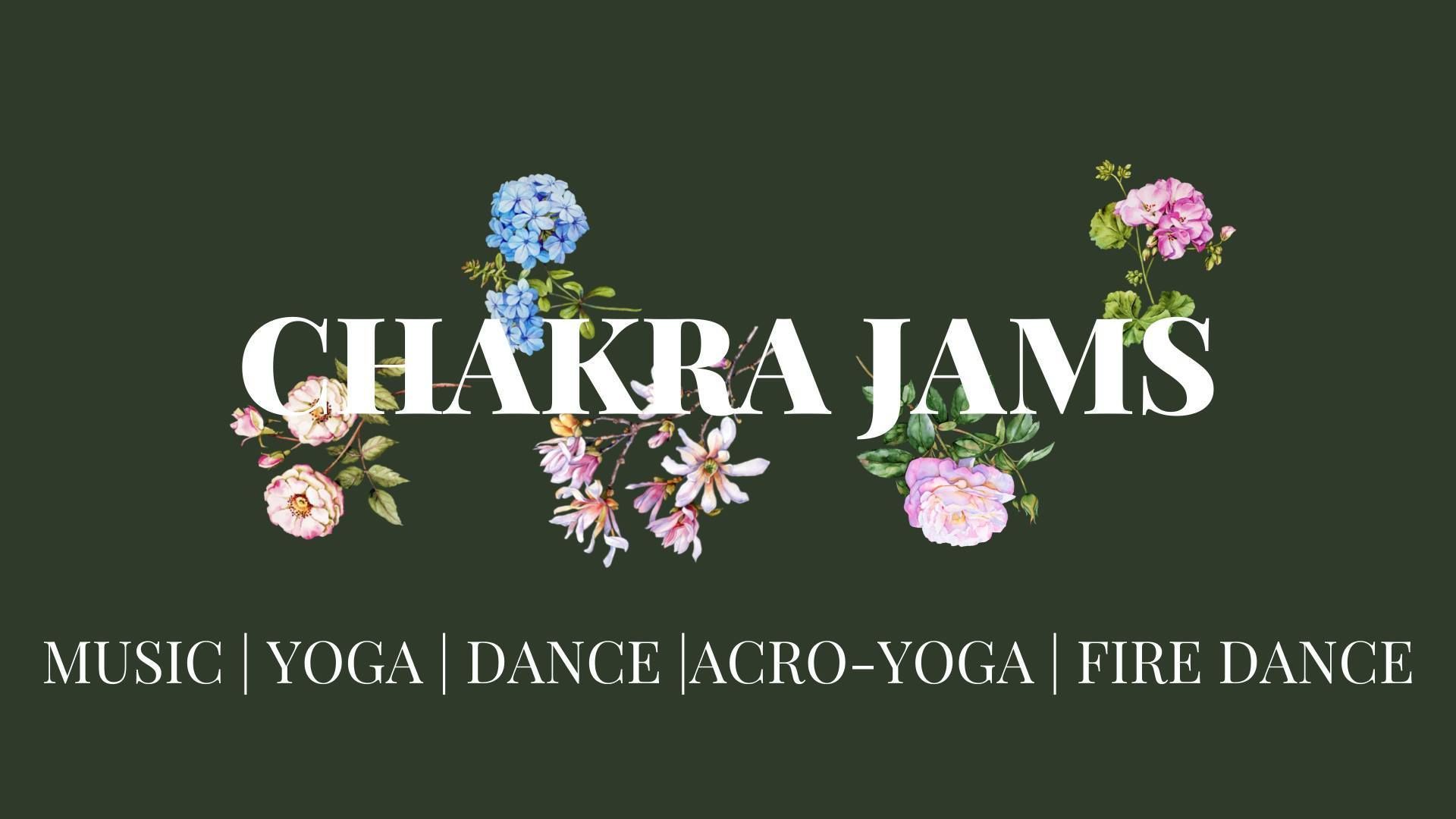 Join us for an evening of yoga to live music by Farmer Josh at 7 pm. The jam starts at 7:45 pm. Jam includes acro-yoga, hooping, and fire dancing! Sit back and enjoy or join in! No experience needed.
There is no cost to participate but if you can please bring a free will donation for the Living Earth Center
Poetry in the Gardens - The Magic of the Zine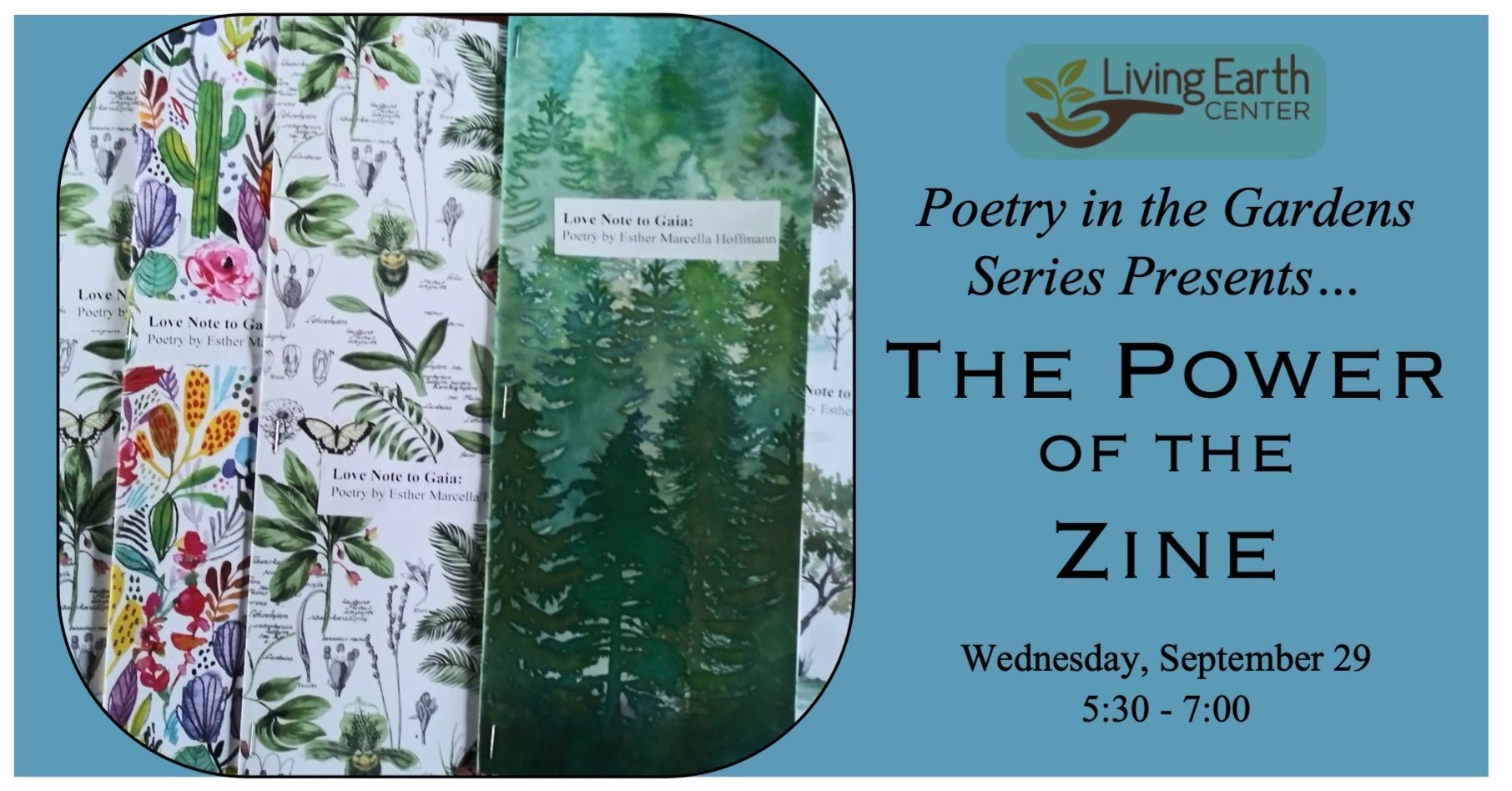 Join Living Earth Center Poet Laureate Esther Marcella Hoffmann for our Poetry in the Gardens Series.
In this session, we explore the impact of Zines on society, contemplate our own Zine subjects, and then create a personal page for the The Living Earth Center Zine. Bring poem or writing you've created over the sessions, or in general. Some supplies will be available but bring your favorite markers, pens, stickers, or paper to create your unique page.
Esther Marcella Hoffmann is currently the Living Earth Center Poet Laureate. In 2001, she began hosting writing and theatre workshops. Over the decades, she's worked as writer and performer with numerous artist troupes, including Aktion Club Theatre. She's hosted and created open stages and shows, including the monthly Spice of Life Variety Show, 2009 to 2017. As a nationally published poet, produced playwright, and basic human being, she encourages you to share your words.
Classes are offered on our new tiered pay scale:
Benefactor: $45
Sustainer: $22
Base: $15
Student/Reduced: $7
Free: $0
Register via eventbrite:
https://www.eventbrite.com/e/poetry-in-the-gardens-the-power-of-the-zine-tickets-158615542357
---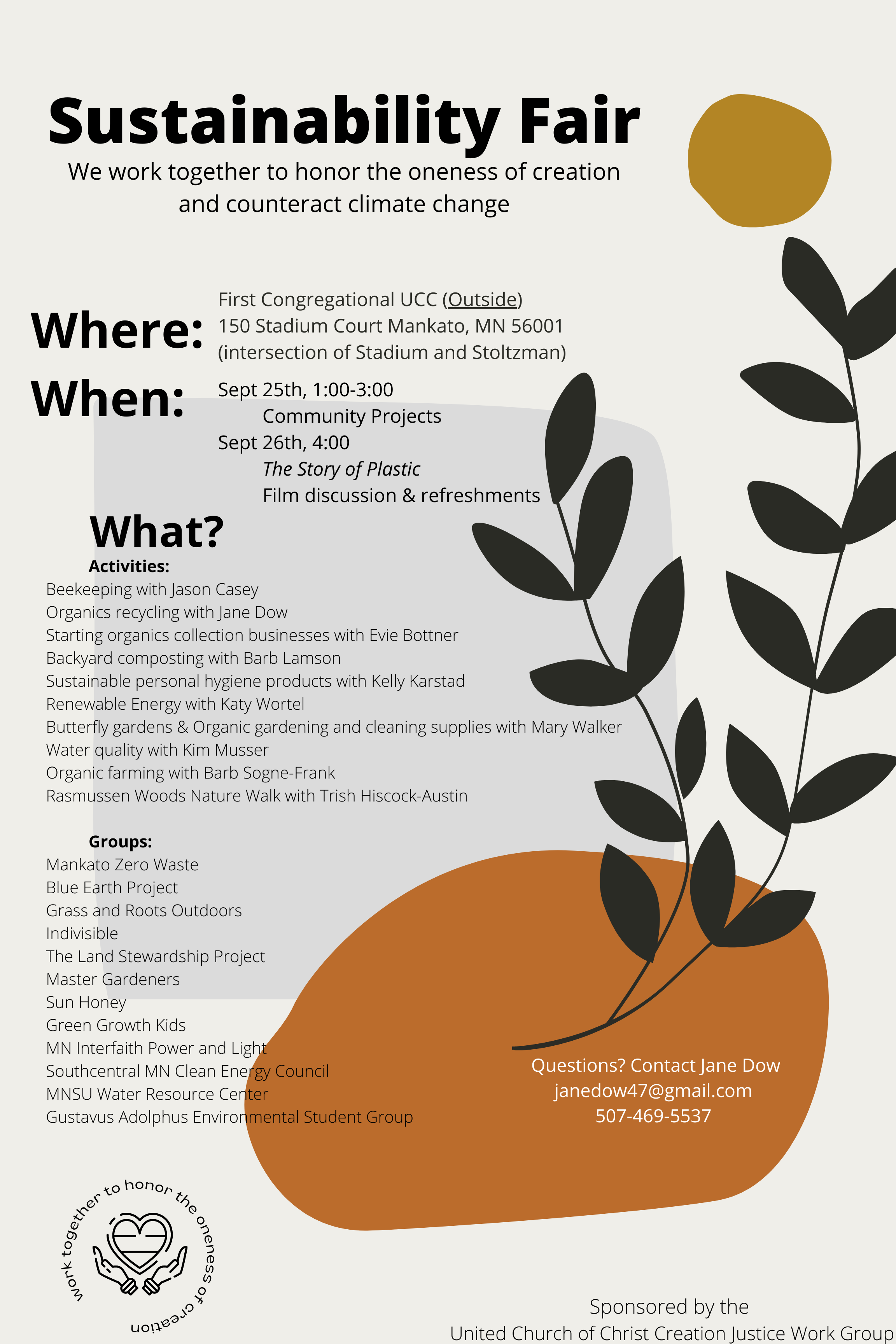 A Sustainability Fair will take place at First Congregational UCC Church, 150 Stadium Court, Mankato (outdoors) Saturday, September 25 from 1:00 to 3:00. Come and learn about Beekeeping, backyard composting, organics recycling, organic gardening and farming, butterfly gardens, sustainable hygiene products, water quality, renewable energy and more.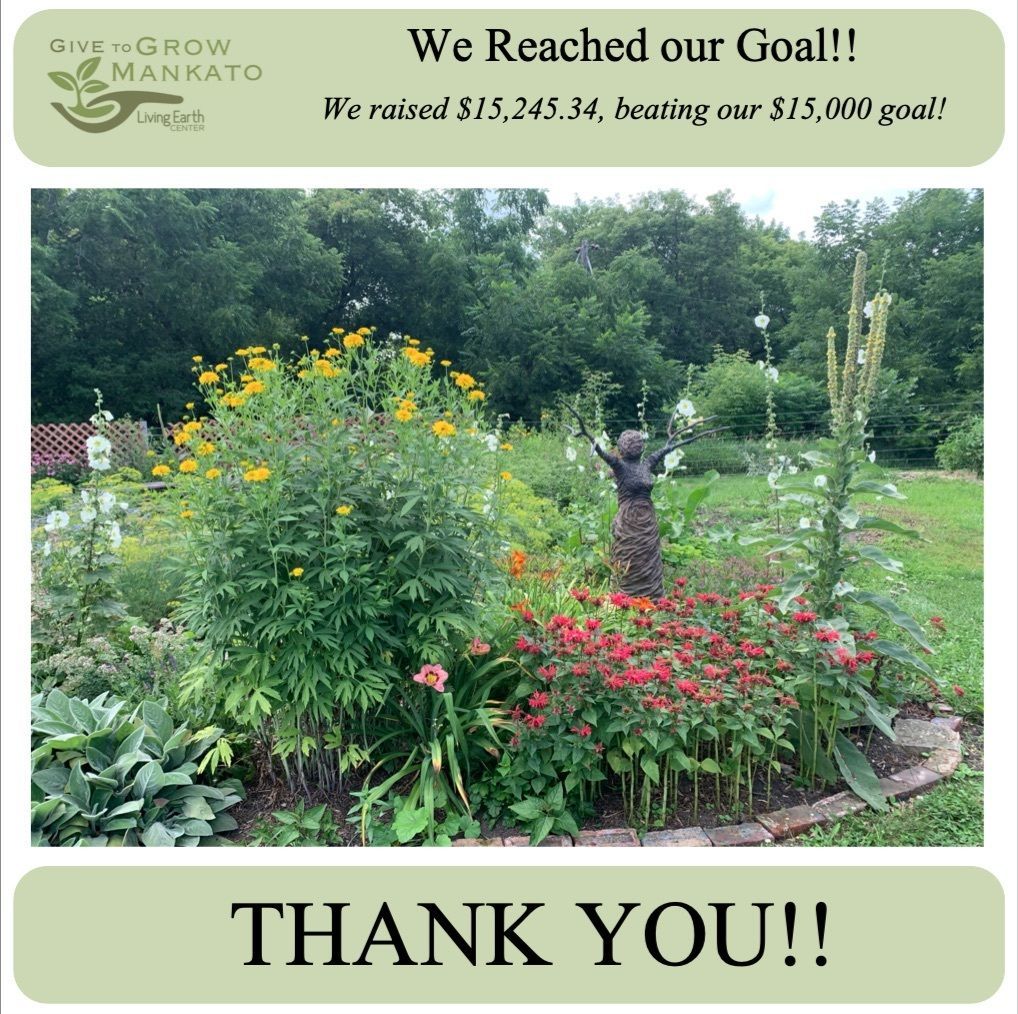 A HUGE thank you to everyone who donated to our 2021 Give to Grow Mankato Campaign!
We are blessed to be a part of such a generous and supportive community, we thank you from the bottom of our hearts!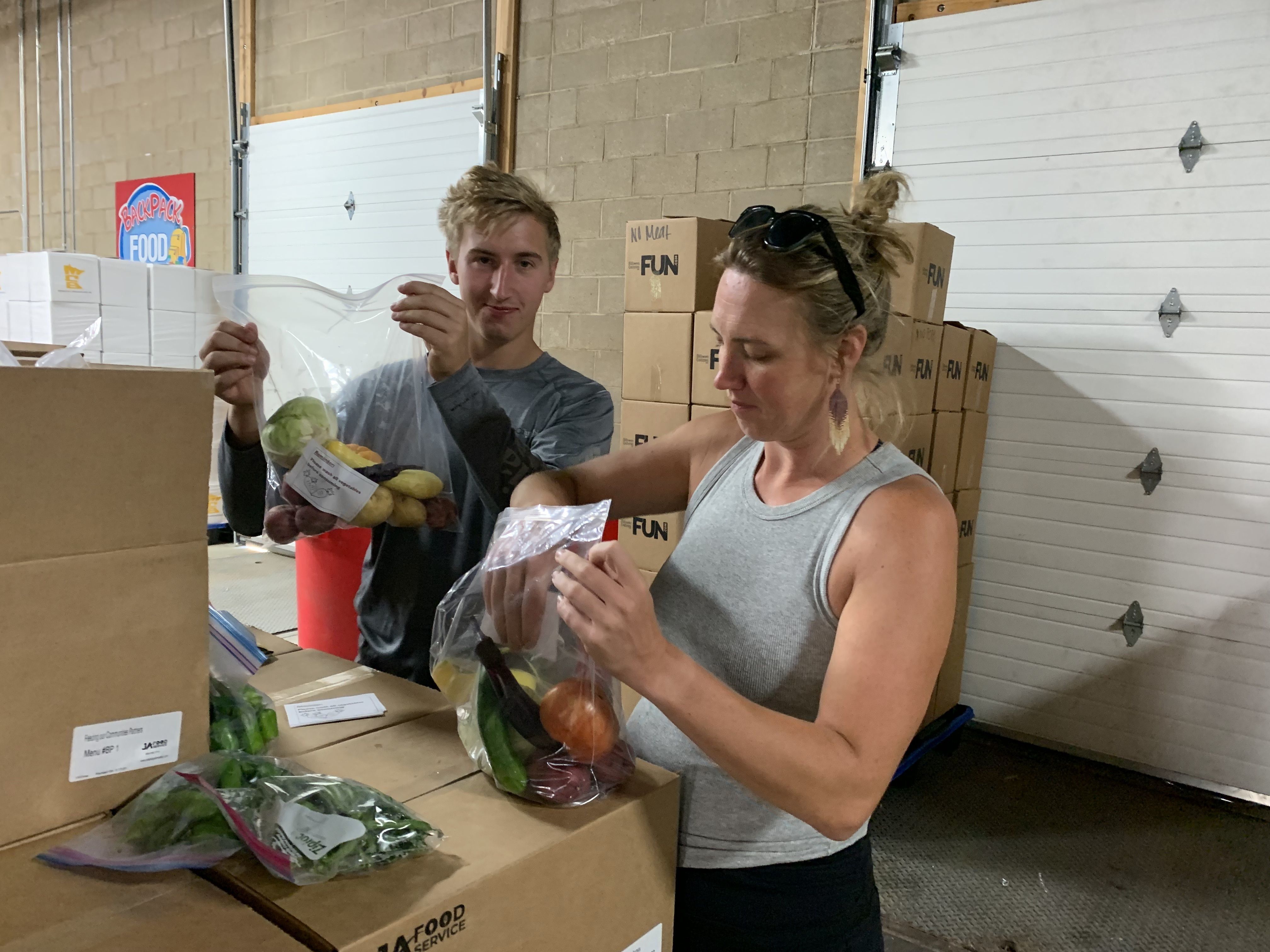 Early Thursday morning fresh, organic produce, grown at the Living Earth Center Community Farm and Gardens, was delivered to FOCP for distribution in their monthly Summer Pack Food Program boxes. A mixture of tomatoes, potatoes, squash, cabbage, eggplant, and other veggies were packed into produce bags to be added to the shelf stable food FOCP already provides.
"We are in the business of growing food," said Living Earth Center Executive Director Laura Peterson. "And FOCP is in the business of distributing food. It is a mutually beneficial partnership