14th Annual Earth Conference - Women and the Land: Rooted in Connection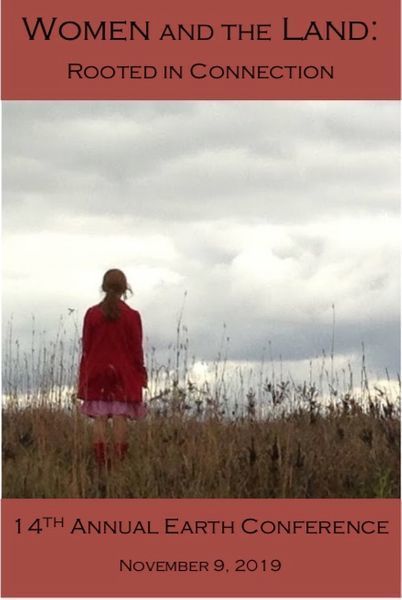 Women have an ancient and inherent connection to the land. Over time we have ignored or simply forgotten this sacred bond. Humanity as a whole cannot truly begin to heal this break without confronting and learning from our past.
In this conference we examined how the unique feminine perspective has created deep, natural relationship with our Earth. We asked from where this deep bond evolved and how we can best work together to continue to foster its future evolution.
We explored how women have been connected to the land in the past, how women are connected in the present, and how women can continue to be connected in the future.
We challenged ourselves to think about our own spiritual connection the land. How are we already honoring this sacred relationship? How can we work to strengthen this connection to better ourselves and the world in which we live?
Women and the Past - Speaker: Megan Schnitker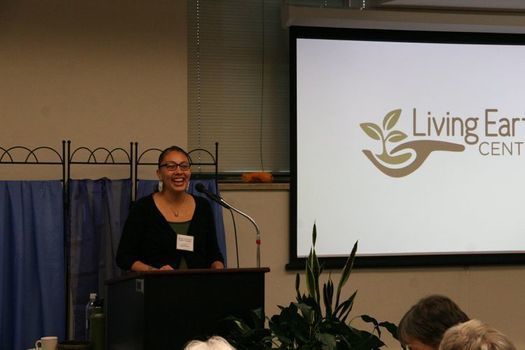 Rooted in Connection
Connecting us to the past, Megan unearthed the roots of this deep connection between women and the land.
She explored past traditions across cultures and time periods that have nurtured and grown this connection. She discussed what has gone awry and how our modern society has moved away from honoring this sacred bond.
By learning about our past we can begin the process to heal the rift that separates us from the land and from one another.
Megan bio: Growing up in South Dakota, Meghan Schnitker received a strong foundation in Lakota teachings and traditions from her parents Charles Wayne and Martha Bull Bear.
She now lives in Mankato where she runs the Mahkato Revitalization Project, a non-profit focused on preserving and sharing Lakota and Dakota culture and language through educational outreach programs. She also serves on the Mahkato Wacipi and Indigenous Peoples Day Committees.
Meghan works from home, raising her five daughters with her husband Ethan.
Women and the Present - LAND Talks
Connected to the Land
Modeled after the TED Talk format, our four speakers shared from their personal experience how they as women have fostered a sacred connection with the land. Each 15-minute talk also inspired conference participants to take action to strengthen their own personal connection with the land.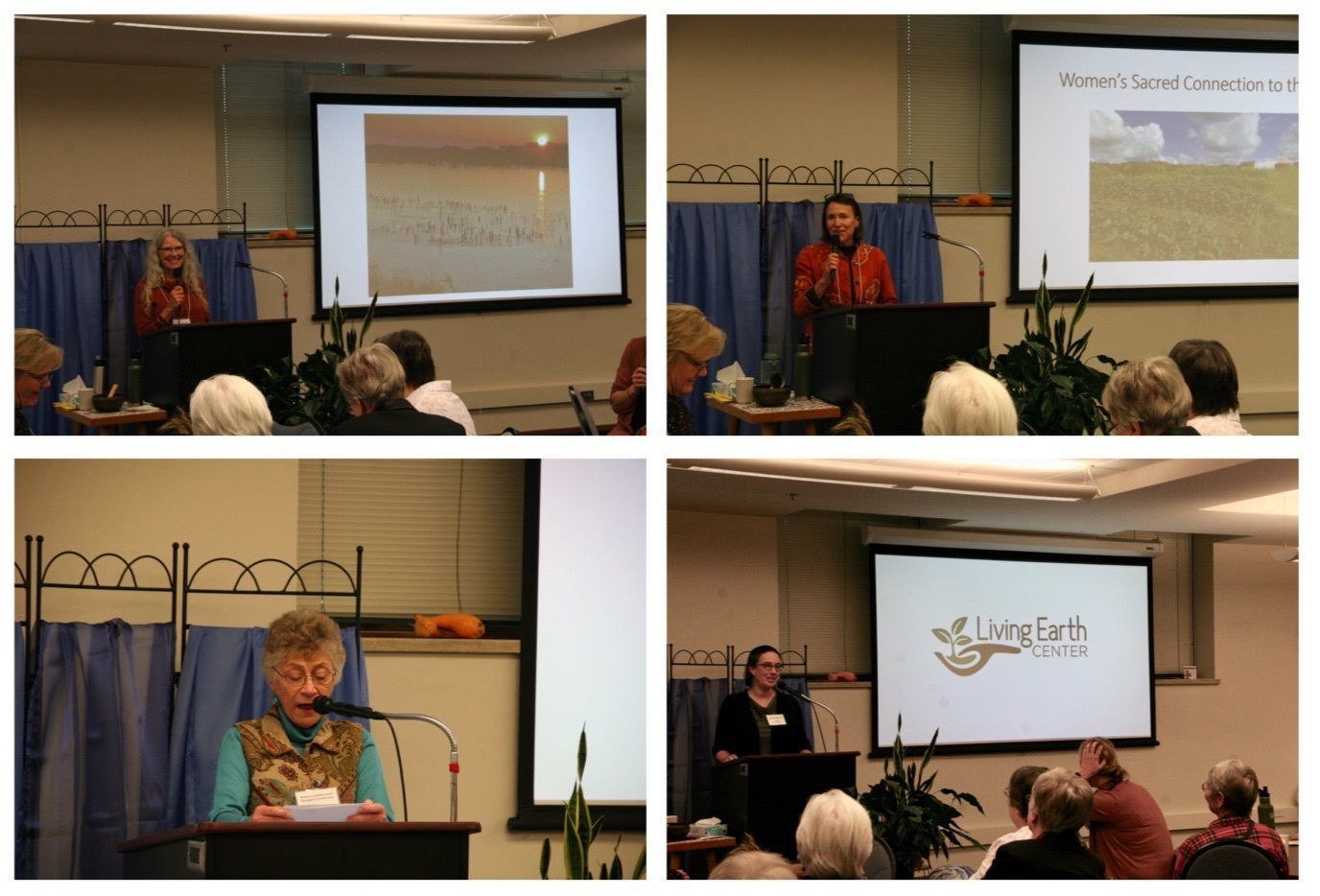 Land Conservation - Mary Mueller
"Prairie Mary" has spent her career working to restore wetlands and prairies. She shared how the importance of returning land to its native state has deepened her connection to the land.
Farming - Karen Stettler
Drawing on her work with LSP's Farm Beginnings Program and her personal experience purchasing her family's farm, Karen discussed the vital role women play in farming.
Environmental Advocacy - Kathleen Mary Kiemen, SSND
Sister Kathleen Mary has spent her life advocating for both rural and city communities, including as CESRM Co-Director. She shared how women's unique perspective is needed in advocacy work today.
Everyday Woman - Melissa Martensen
As an "ordinary" woman, Melissa explored how we each have a sacred connection to the land and how it can strengthen and grow through our everyday actions.
Women and the Future - Speaker: Robin Moore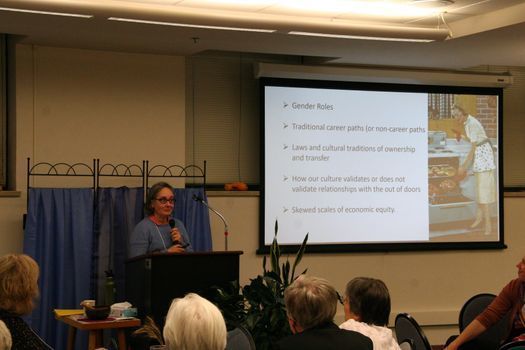 Growing Forward
Looking towards the future, Robin asked the question, "Where do we go from here?"
She explored how we can continue to move forward in a manner that honors our past and ensures a deep connection for future generations. By sharing systems that are already in place as well as how we can further educate women and girls, Robin charted a path into the future.
This vision for the future left us feeling inspired and energized to strengthen our own personal connection to the land.
Robin bio:  Robin Moore has been working in agriculture since she graduated from Macalester in 1998.
She started with market gardening, transitioned to organic cut flower production, raised pastured hogs and chickens in partnership with her neighbors, became a "hired man" at a neighboring conventional farm, and managed local vineyards.
She transitioned to work in rural community organizing with Land Stewardship Project six years ago and has worked with farmers and non-operating landowners to accomplish healthy soil, clean water, and sustainable rural communities. She also strives to open courageous conversation about economic, racial, and gender justice in her work and life.
Table Centerpieces
Each table had a one of the following seven table tents, telling the stories of women from around the globe, of all ages and backgrounds, who are doing/have done work that deepens their connection to the land.