Stay informed about news and events going on with Living Earth Center and the local community.
---
News and Events
Women and the Land: Rooted in Connection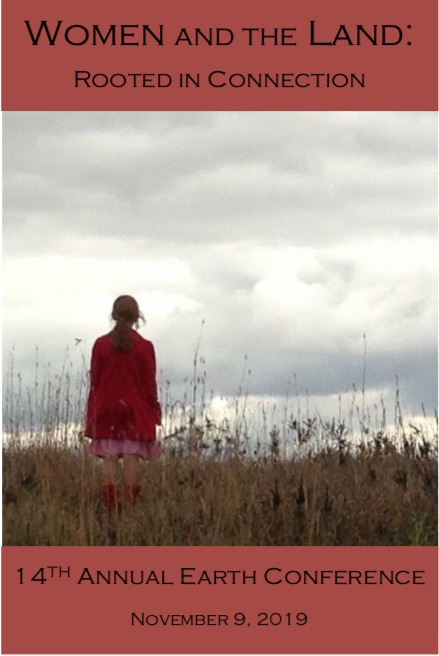 Women have an ancient and inherent connection to the land. Over time we have ignored or simply forgotten this sacred bond. Humanity as a whole cannot truly begin to heal this break without confronting and learning from our past. In this conference we will examine how the unique feminine perspective has created deep, natural relationship with our Earth. We will ask from where this deep bond evolved and how we can best work together to continue to foster its future evolution. We will explore how women have been connected to the land in the past, how women are connected in the present, and how women can continue to be connected in the future. We will challenge ourselves to think about our own spiritual connection the land. How are we already honoring this sacred relationship? How can we work to strengthen this connection to better ourselves and the world in which we live?
---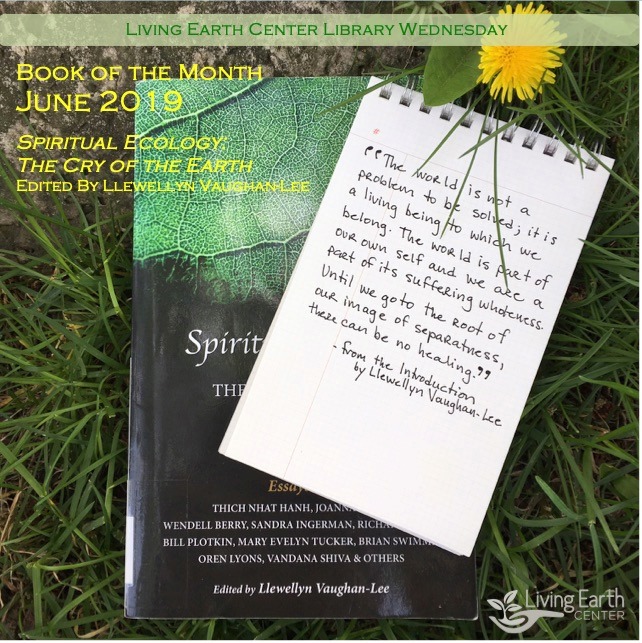 June's book of the month is "Spiritual Ecology: The Cry of the Earth," edited by Llewellyn Vaughan-Lee. It is a powerful and thought provoking collection of essays.
Taken from the introduction...
"This book is a collection of responses to the call of the Earth... These responses are not offered as a solution to a problem, because the world is not a problem but a living being in distress... The chapters of this book offer a range of different perspectives in the awakening needed..."
Featured essayists include Thich Nhat Hahn, Wendell Berry, Vandana Shiva, and Winona LaDuke.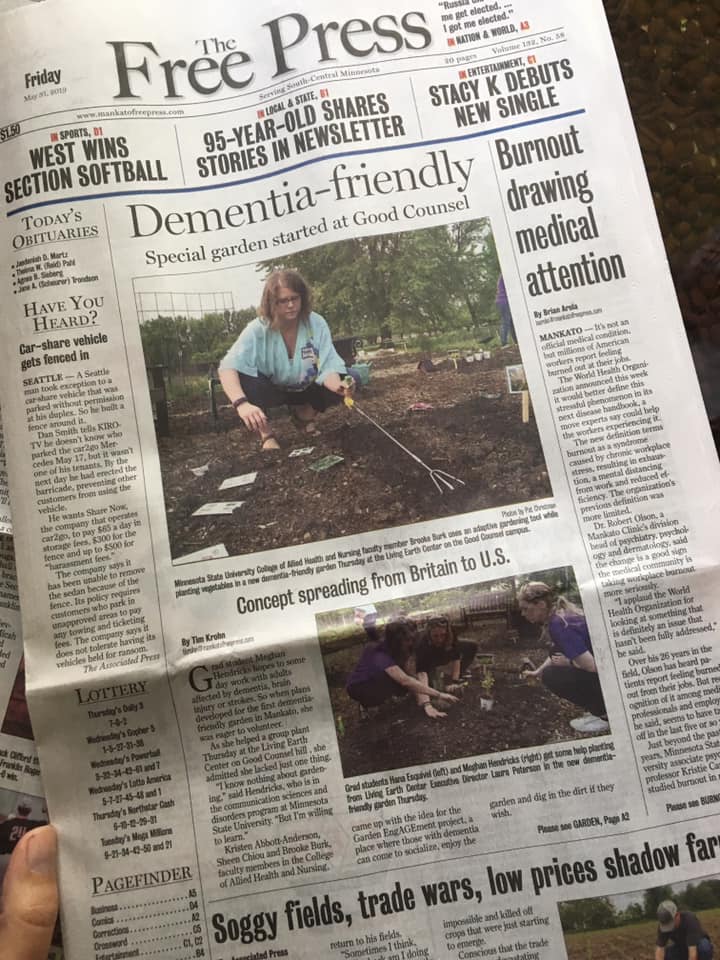 Living Earth Center is excited to announce that it will be partnering with MSU's College of Allied Health and Nursing, Minnesota Recreation and Park Foundation, Mankato and North Mankato ACT of Kindness and Camp Maverick to host an EngAGEment Sensory Garden designed for people living with dementia, their care partners and friends. Group activities will be available during designated times throughout the garden season. This special garden plot will be filled with vegetables, flowers and herbs that invigorate all senses and will be specially designated for participants and their care partners.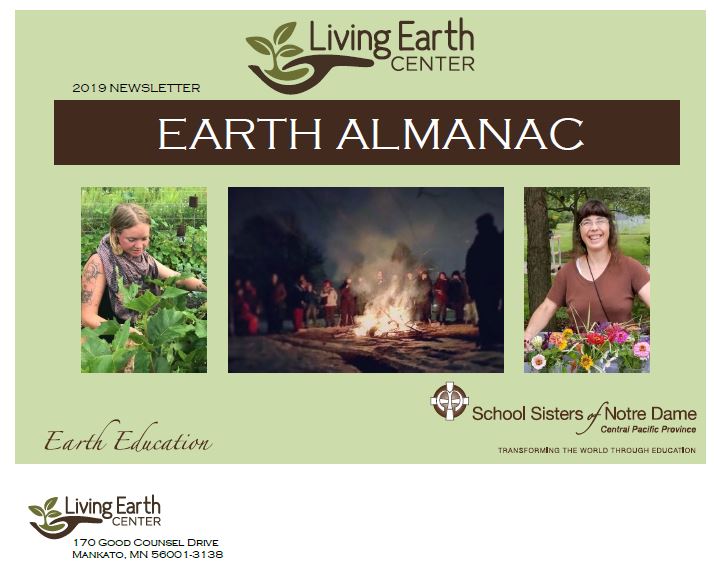 Every winter, Living Earth Center produces its annual publication, the Earth Almanac, that provides insight to what's happening in the organization, ways to advocate, and ideas, articles and recipes that connect you with this Living Earth.