Stay informed about news and events going on with Living Earth Center and the local community.
---
News and Events
Beginning Traditional Plant Medicine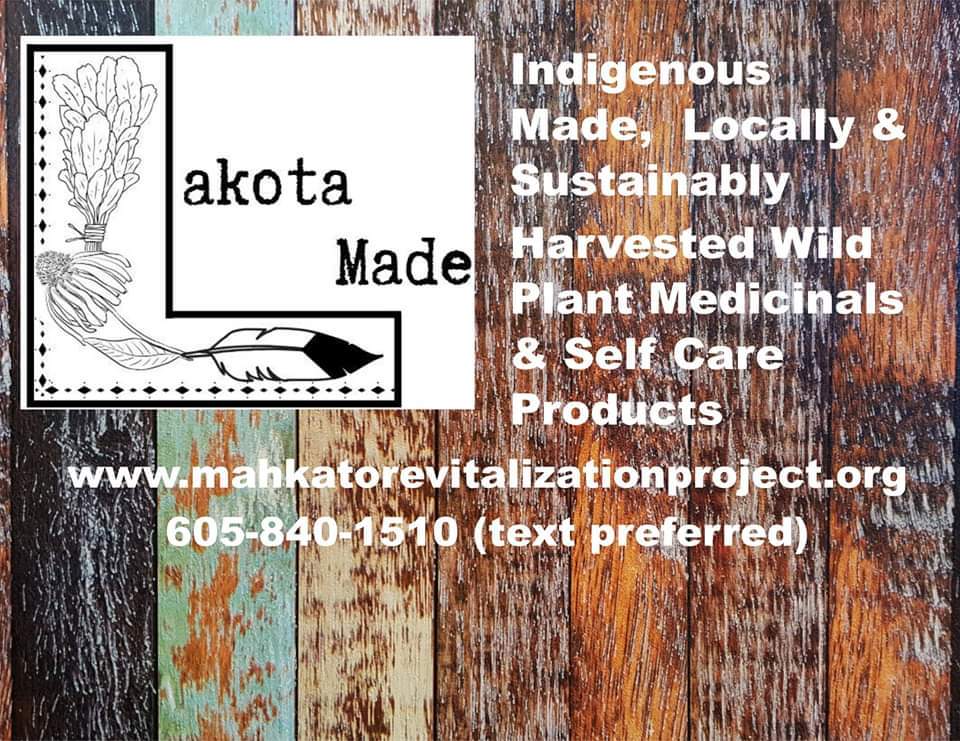 Back by popular demand please join us for another beginning level Traditional Plant Medicine course taught by Megan Schnitker from Lakota Made. This two hour class will teach you the basics of traditional medicine. If you attended the first series, we recommend you come again since there is always more to learn with different questions from the audience. You will learn about 10 common plants and their medicinal uses! Following the class, there will be a plant booklet available for purchase for $15.00. This book covers what is taught in the class, with color pictures, plant uses, and recipes!
Parking is free in front of the School Sisters of Notre Dame Campus. Please bring your printed ticket.
We look forward to seeing you there!
Save the date! Renting it Out Right: Why Non-Operating Farmland Owners Are So Important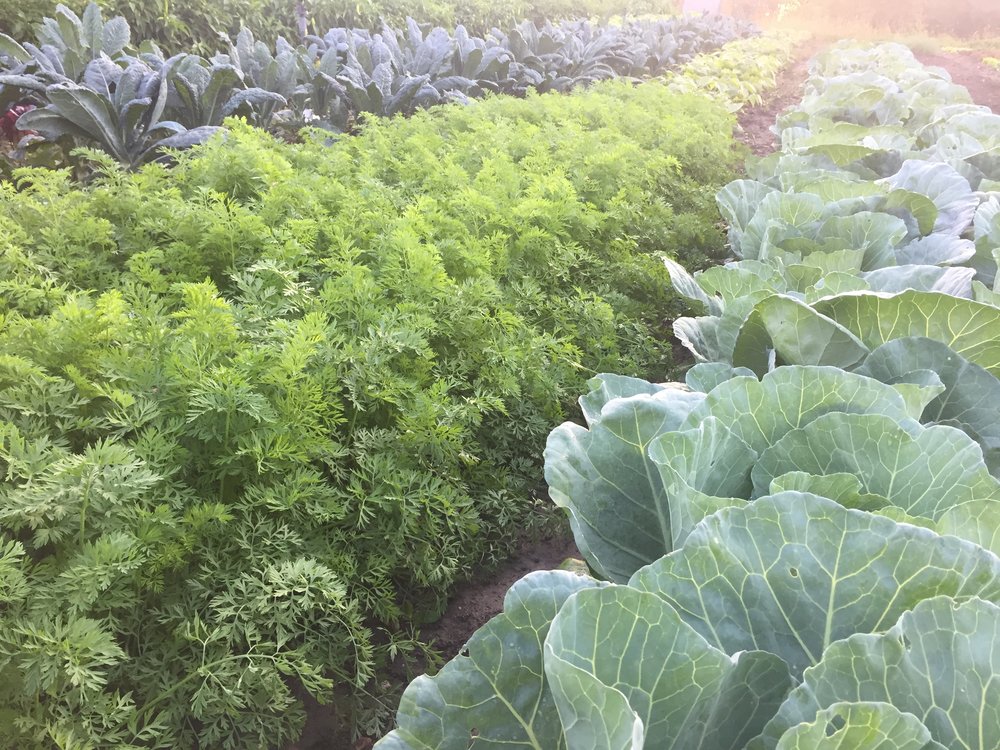 Many landowners with great conservation values would love to support soil building on their land but may be facing obstacles such as : lack of knowledge or experience with farming, belief that any request for soil building practices would be perceived as critical of their renter, dependence on income and/or renter, or a familial/community with the farmer that makes it hard to ask for change.
Please join Robin Moore from Land Stewardship Project for this day long conference and conversation devoted to learning regenerative farming options that build soil health and practice good stewardship methods along with how to overcome some of those obstacles.
Save the date! Planning is still underway, more information and registration coming soon!
---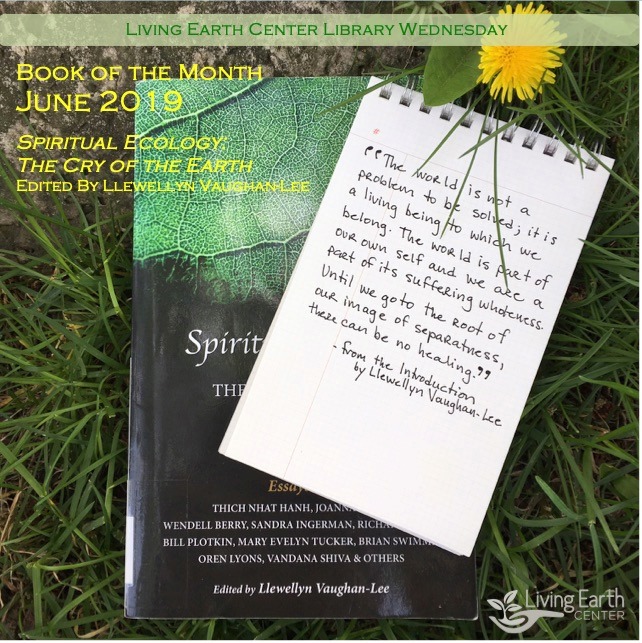 June's book of the month is "Spiritual Ecology: The Cry of the Earth," edited by Llewellyn Vaughan-Lee. It is a powerful and thought provoking collection of essays.
Taken from the introduction...
"This book is a collection of responses to the call of the Earth... These responses are not offered as a solution to a problem, because the world is not a problem but a living being in distress... The chapters of this book offer a range of different perspectives in the awakening needed..."
Featured essayists include Thich Nhat Hahn, Wendell Berry, Vandana Shiva, and Winona LaDuke.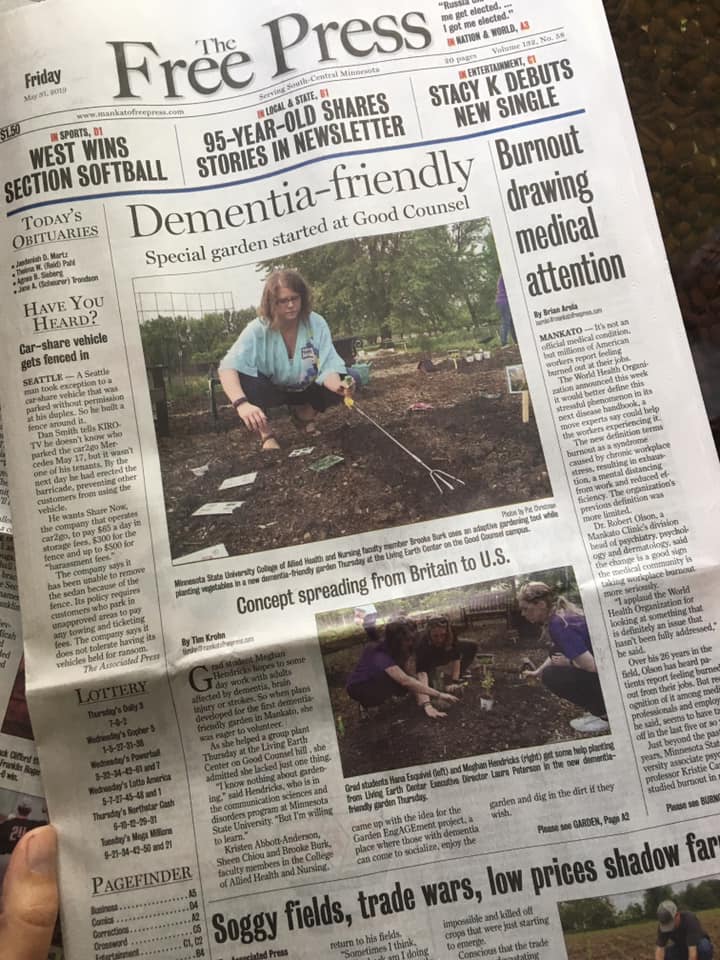 Living Earth Center is excited to announce that it will be partnering with MSU's College of Allied Health and Nursing, Minnesota Recreation and Park Foundation, Mankato and North Mankato ACT of Kindness and Camp Maverick to host an EngAGEment Sensory Garden designed for people living with dementia, their care partners and friends. Group activities will be available during designated times throughout the garden season. This special garden plot will be filled with vegetables, flowers and herbs that invigorate all senses and will be specially designated for participants and their care partners.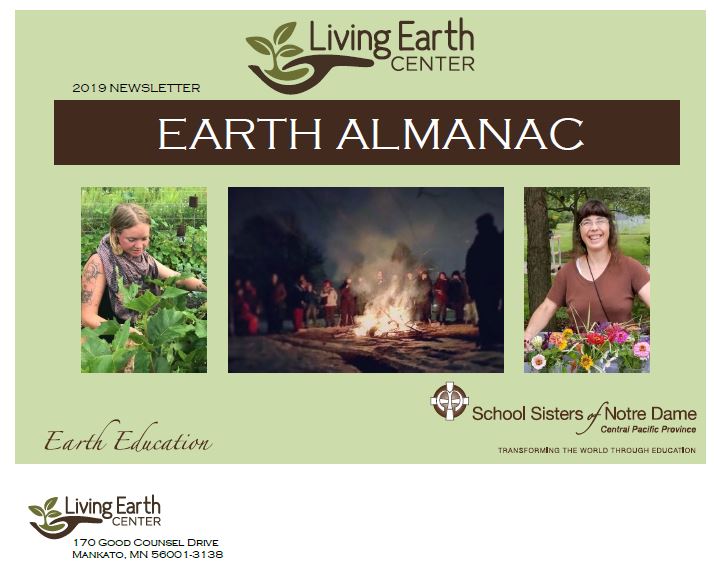 Every winter, Living Earth Center produces its annual publication, the Earth Almanac, that provides insight to what's happening in the organization, ways to advocate, and ideas, articles and recipes that connect you with this Living Earth.