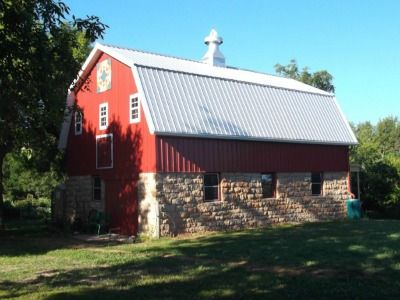 Our two acre organic Community Garden is located on the School Sisters of Notre Dame Good Counsel Campus and provides the opportunity for individuals and families to grow food and connect with Earth and each-other. The Garden features a historic Red Barn that serves as both a place for tools provided free of charge for the gardeners as well as a community gathering space.  Committed to our role in the local food economy, Living Earth Garden also has a number of Partner Food Plot planted, tended and harvested by volunteers that provide food to local shelters in the community.  In addition Children's Peace Garden is a designated space within the gardens provide valuable hands on learning opportunities for children to explore their natural world.
The Garden reflects the cultural diversity of Mankato and supports gardening practices from around the world. Cultural exchange is a valuable aspect of community gardening that allows individuals to work side by side, sharing common ground.
For many, the gardens offer a safe, sacred space to meet, share a picnic, enjoy a walk or connect with nature.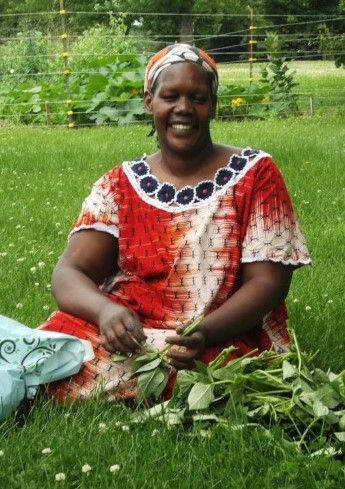 Community Garden Features
The Garden represents Mankato's growing diversity and other meaningful community exchange and collaboration.
The Garden is entirely organic.
Water, compost and tools are provided to all gardeners.
Individual plots are 10x10 feet.
Cost are administered on a sliding scale and scholarships are available
There is a Kid's Peace Garden located on site with featured educational programs to help children learn to grow their own food and enjoy being in a natural environment.
The Garden offers wheel chair accessible beds upon request.
Each gardener is asked to volunteer at least 4 hours per season toward the Community Garden in helping other gardeners weed or water, organizing or participating in events, or weeding, watering and harvesting produce for delivery to local shelters.
Costs
A 10x 10 plot starts at $30. Additional plots are $10 per plot. Water, compost and tools are provided. Scholarships are offered to those in need.
Directions
The Garden is located on Good Counsel Hill in Mankato at 170 Good Counsel Dr. Traveling north on Riverfront Drive, turn right immediately after C&S Supply on Good Counsel Dr. At the top of the hill there is a red barn on the right side of the road. This is the primary gathering site for the Gardens. Please park in the Loyola High School Lot across the road from the Barn.
Apply for a Garden Plot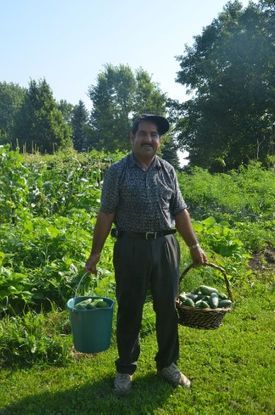 Garden plot availability ranges from year to year. Return gardeners are given first option to renew their plot selection and remaining available plots are allotted on a first come, first served basis. If no plots are available, there will be a waitlist. Nobody is turned away for inability to pay.
If you are interested in applying for a plot, please fill out a Garden Registration Form
For questions, contact Laura Peterson, Director of Living Earth Center, at lpeterson@livingearthcentermn.org or call 507-389-4272.
All gardeners must sign a garden contract and liability form.
Volunteer at the Gardens
We are always looking for volunteers to help in the Garden. From helping gardeners in need weed and water to assisting with classes and events, we would love you to become part of our community.
If you are interested in volunteering, please fill out our Volunteer Interest Form.