4th Annual Earth Conference - Crisis as Opportunity: Redesigning the Good Life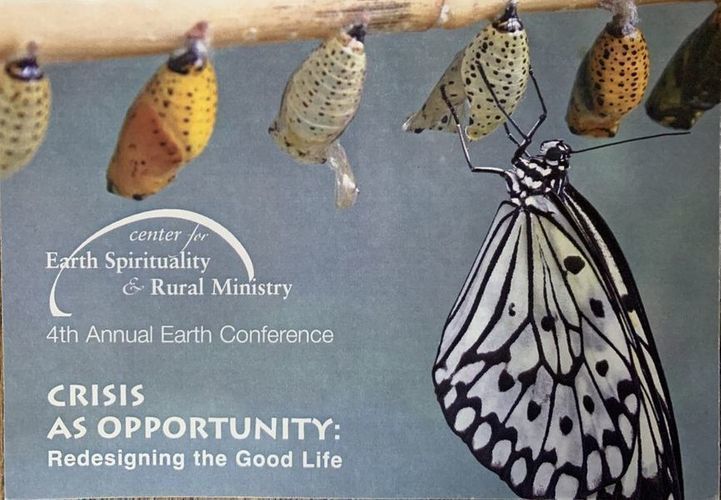 Purpose: To raise focus
public attention
on the sacred connection
between communities
of life on Earth.
To inspire
individuals to take action
and to make changes in their own lives,
aware that the choices they make
impact all life on Earth.
To bring about
hope and commitment
to the oneness of all.
Keynote Speaker - Deborah Adele
At this time the world faces many challenges (economic crisis, global climate change, resource depletion, inequality among races, classes, and gender, and poverty) which leave us with feelings of fear, confusion, and disconnection from each other, our Earth community, and ourselves.
In this conference we explored how our habits of consumerism, competition, and individualism are major causes of these crises.  We also pursued ways to redesign a good life which is more meaningful for all people and the whole Earth community.
Deborah Adele, our keynote speaker, out of her earth-based understanding of theology, ethics, and religion, helped us look at the challenges facing us and the Earth community and our opportunity to redesign and choose a sustainable future.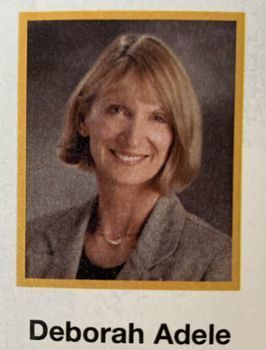 Deborah bio - Deborah Adele holds Masters of Arts degrees in both Theology and Religious Studies and Liberal Studies, as well as several certifications in Yoga.  She uses her training to support others living a life integrated with balance, clarity, and well-being.
She is co-owner of Yoga North Studio in Duluth, Minnesota, a thriving center that teaches philosophy, life skills, and postures for balance of body and mind.  An author of several books and CDs, Deborah currently resides in Duluth with her her husband Doug, a Lutheran minister.
Afternoon Film Festival
Our afternoon Film Festival featured films that raised both our awareness an our hope as we continued to work toward a sustainable future together.  Each film was selected to capture our imaginations, move us to action, adn inspire our collective response to challenges.
(Participants selected one of the following films to watch and then discuss)

The 11th Hour
The expression "the eleventh hour" means the last moment when change can happen to avert possible disaster.  In this film, a variety of world experts explore how humanity has arrived at the current environment crisis while exploring steps that people can take to avert global disaster.  Actor Leonardo DiCaprio produces and narrates this urgent look at where we've been, where we're going, and how we can change to live more sustainably on our planet Earth.
King Corn
This documentary is both poignant and funny as the filmmakers explore how and why, whenever we eat a hamburger or drink a soda, we're really consuming corn.  It finds as many questions as it does answers about what we eat and how it's produced.  This film reveals some disturbing hidden truths about America's food system.
The Story of Stuff
This humorous and engaging film looks at the organized plan to convince us to buy more and more "stuff" with the false promise that this will bring us happiness.  In the process our resources are wasted, people are treated as little more that machines, and the planet is being trashed.
Flow: For the Love of Water
Can anyone really own water?  This award-winning documentary reveals the rapidly building tug of war between public and private interests with regard to water.  Beyond identifying the problem, "Flow" also gives viewers a look at practical solutions to the water crisis and those developing new technologies.
Please note: All these films (and many others!) are available to check out from our library.
Folder Extras
Participants each received the following Mandala Meditation and bibliography in their conference folders.