Common Grounds Series: Bike Polo and Vampire Novels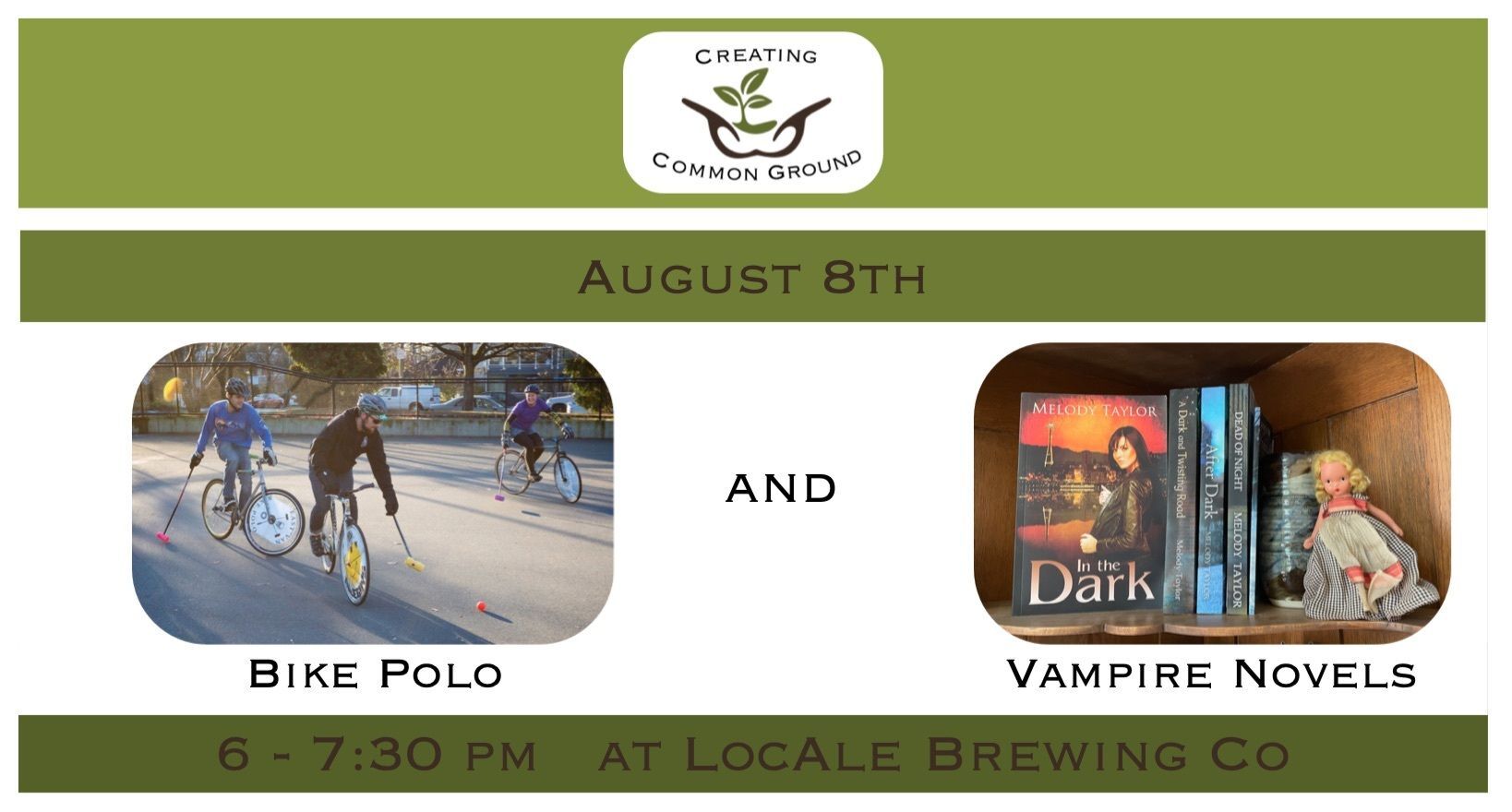 Join us for a series of fun and educational conversations where we take two seemingly unrelated topics, learn about them from local community experts, and then work together to find the common ground that connects them.
The series is an attempt to not only highlight the cultural richness that exists within the Greater Mankato Area but also delve into the interconnection between seemingly different unrelated circles and communities.
The Common Ground Series will be held at LocAle Brewery Tuesday August 8th from 6:00pm-7:30pm. Tickets are $15, get a FREE Beer Voucher with each ticket purchase! Register with Eventbrite link provided below.
Bike Polo
You've heard of the sport Polo, and maybe even Water Polo, but have you ever heard of Bike Polo? Similar to the traditional sport, Bike Polo has adapted the sport to use bikes instead of horses. We will learn about what makes Bike Polo so unique, how it is played, and how you can get involved in Minnesota.
Presented by Amanda Anez from Key City Bike who plays with the local Mankato Bike Polo Club, as well as participates in competitions around the country.
Vampire Novels
Tales of vampires have been circulating for centuries. Melody's novels bring these ancient creatures into a modern, urban setting. She will discuss vampires, lore, her writing process, and the world of self publishing.
Presented by Melody Taylor. Melody has been writing for over 20 years. Her Night Eternal Series follows Ian, a newly made vampire living in modern day Seattle.