Mankato Area Seed and Food Swap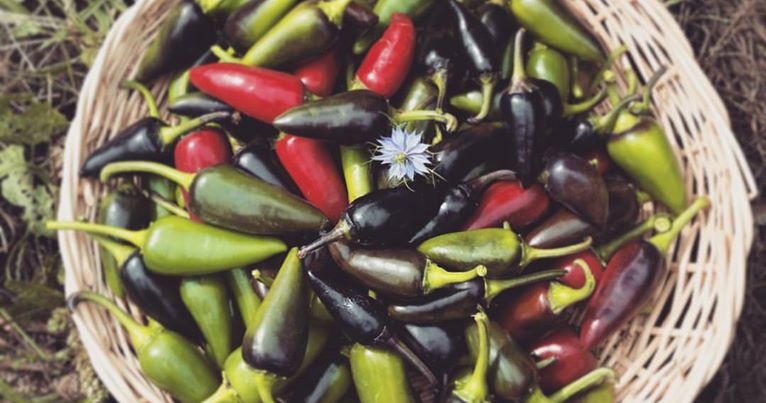 Please join us at the first annual Mankato Area food/seed swap hosted in collaboration with Living Earth Center, Moody Bee's Farm and Under the Sun Herbs. Bring your home preserved goods, homemade baked goods, excess plant seeds or even living house plants to swap with others. Set up at a table and let the trading begin! This is a free event. There will be no money exchanging at this event as it will be completely based on the barter system.
After the swap, there will be short social time then a screening of the documentary Seeds: The Untold Story.
Schedule
1:00-2:00 PM Set up
2:00-3:00 PM Food/ Seed Swap
3:00-3:30 PM Coffee Break/ Reception
3:30-5:00 PM Screening of Seed: The Untold Story followed by discussion
Pre-registration is required to participate, by registering for the event you are agreeing to the event guidelines below.
DISCLAIMER:
All participants will be required to follow the event guidelines and adhere to an honor code of using the highest cleanliness standards in their own kitchens and gardens to prepare their swap items. All participants assume all liability and will be required to sign a liability waiver in addition to registering each exchange officially with event organizers.
More information on food swap standards can be found at this link:
https://foodswapnetwork.com/disclaimer/
GUIDELINES:
General Guidelines
Accepted swap items can include: preserved canned goods, homemade baked good, excess plant seeds or house plants.
Non accepted swap items: any meat products or items containing meat or poultry, goods that are not wrapped or packaged, any store bought items.
All items will be swapped or bartered other items present at the event. No cash or monetary exchange is allowed during the event.
All bartered or exchanged items must be officially registered with the event organizers
All participants will be required to bring items that are pre-packaged or fully contained.
All participants must be present during the entire exchange event. All participants assume full liability and must agree to the following terms before registering for local area swaps:
By participating in these events, you are acknowledging that the food items being shared are not necessarily prepared in commercial kitchens or spaces inspected by any government agency.
By participating in these events, you are also acknowledging that you will use the highest standards of safety and cleanliness in food preparation. (Food safety and food handling regulations within the United States can be found here.)
By participating in these events, you assume all liability; specifically, you agree to not hold liable food swap hosts, swap venue owners/providers or other swap participants.
Food Guidelines
We ask all participants to follow food safety and food handling regulations within the United States can be found here.)
All items must be packaged or contained.