Common Grounds Series: Pickleball & Pickling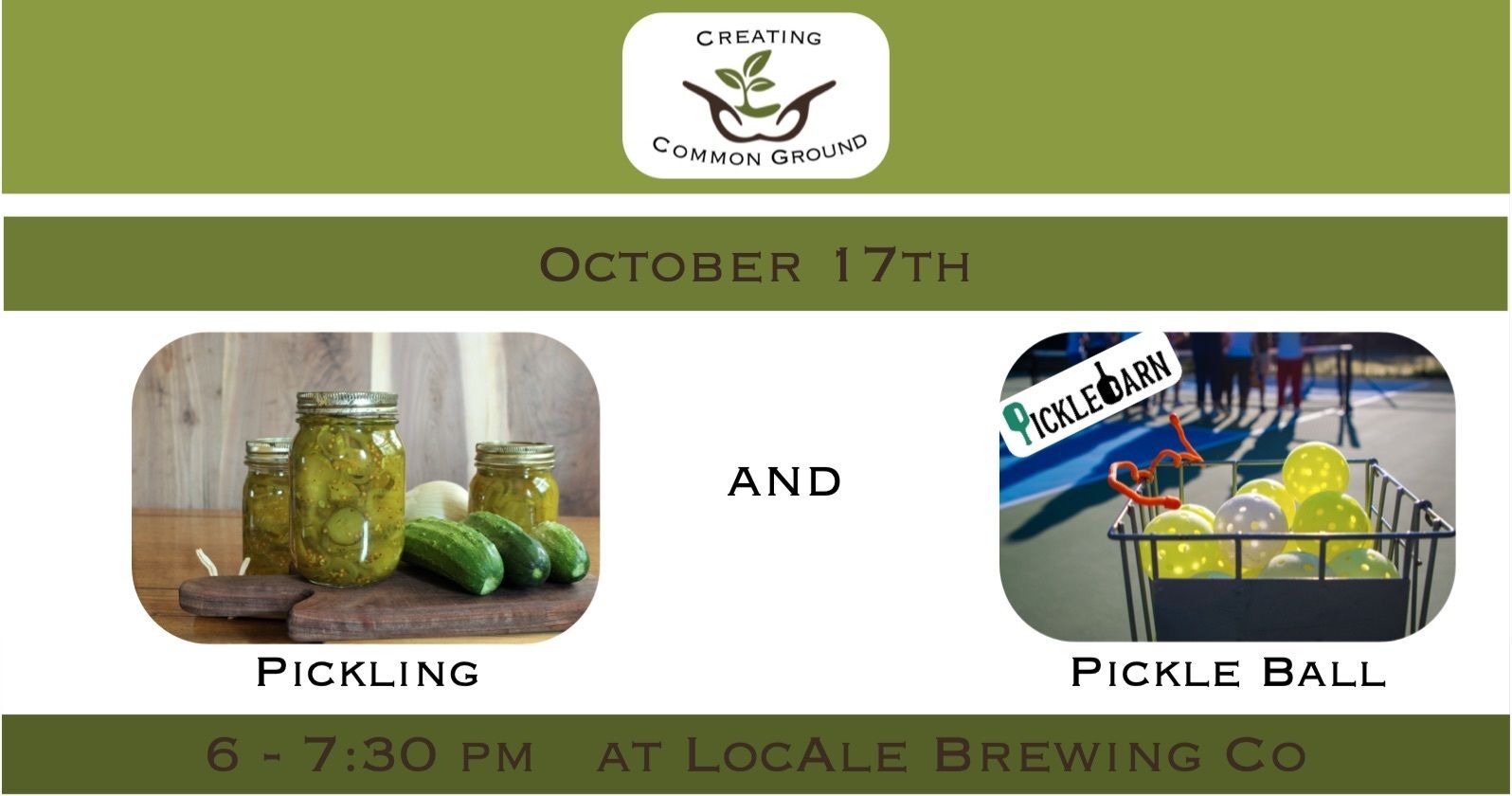 Join us for a series of fun and educational conversations where we take two seemingly unrelated topics, learn about them from local community experts, and then work together to find the common ground that connects them.
The series is an attempt to not only highlight the cultural richness that exists within the Greater Mankato Area but also delve into the interconnection between seemingly different unrelated circles and communities.
The Common Ground Series will be held at LocAle Brewery Tuesday October 17th from 6:00pm-7:30pm. Tickets are $15, get a FREE Beer Voucher with each ticket purchase! You will receive the voucher at the event. Register with the link provided below.
Pickleball
What if the sports of tennis and ping-pong came together? That's Pickleball! A sport that's been growing in popularity over the past several years, Pickleball is a fun way to get active with friends and family. Learn what makes pickleball unique and why you should start playing!
Presented by Mitchell Ellofson who runs the Pickle Barn located in Mankato. Their mission is to provide the community with a fun atmosphere to enjoy pickleball and each others company.
Pickling
The art of food preservation has been around for hundreds, if not thousands of years. It was essential for humanity's survival and can be a wonderful, grounding way of life. Learn how empowering (and fun!) it can be for yourself and your family when organic homegrown food is preserved using either one favorite or a few different methods.
Presented by Melinda Kjarum, who has been preserving homegrown food for years and believes in the life-sustaining powers of local, organic and sustainable food systems."