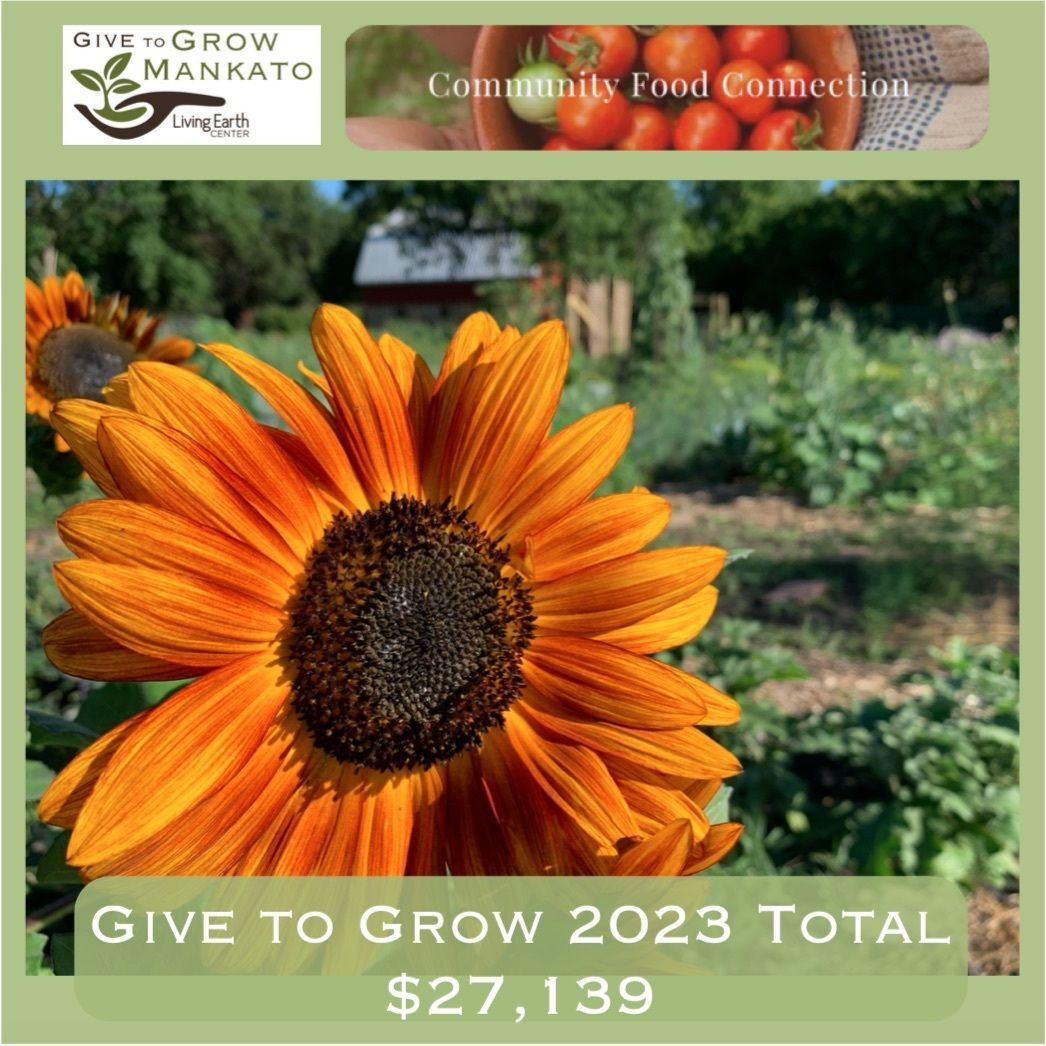 Our 2023 Give to Grow Mankato Campaign finished strong with a total of $27,139 raised to support our Community Food Connection Program!
A huge thank you to our generous Living Earth Center community. As a small nonprofit, every donation makes a difference and we could not operate without the support from each and every one of you.
Through our Community Food Connection Program, LEC directly connects people to the land and to healthy, organic produce. We are able to confront the issues of food insecurity and sovereignty in our community collaboratively through a multi-faceted approach. From youth educational programming to navigating ways for emerging growers to enter the local food economy, LEC works with our Community Partners to create pathways to food and land access and agency over food choices.
The following programs are included within our Community Food Connection Program:
Youth Gardening Initiative - Includes weekly classes with over 70 MY Place youth ages pre-K to teens.
Produce Donation - Last year over 2400 lbs of fresh, organic produce was donated to community partners like ECHO Food Shelf, and FOCP Summer Food Program.
Emerging Growers - In its second year, we are expanding the number of participants from 3 to 18! We are also working to create pathways for the growers to enter the local food economy.
Community Garden Partnerships - Our flagship partnership with MNSU School of Allied Health and Nursing running the dementia-friendly Eng-AGE-ment Garden is in its 5th year!
Community Garden Scholarships - Annually LEC provides an average of 12 scholarships, insuring that anyone, regardless of socioeconomic status, has access to land to grow food for themselves and their families
While the Give to Grow Mankato Campaign has ended for this year, you can make a donation at any time! Click here to donate today!
And thank you again to everyone who helped make our campaign such a resounding success this year!