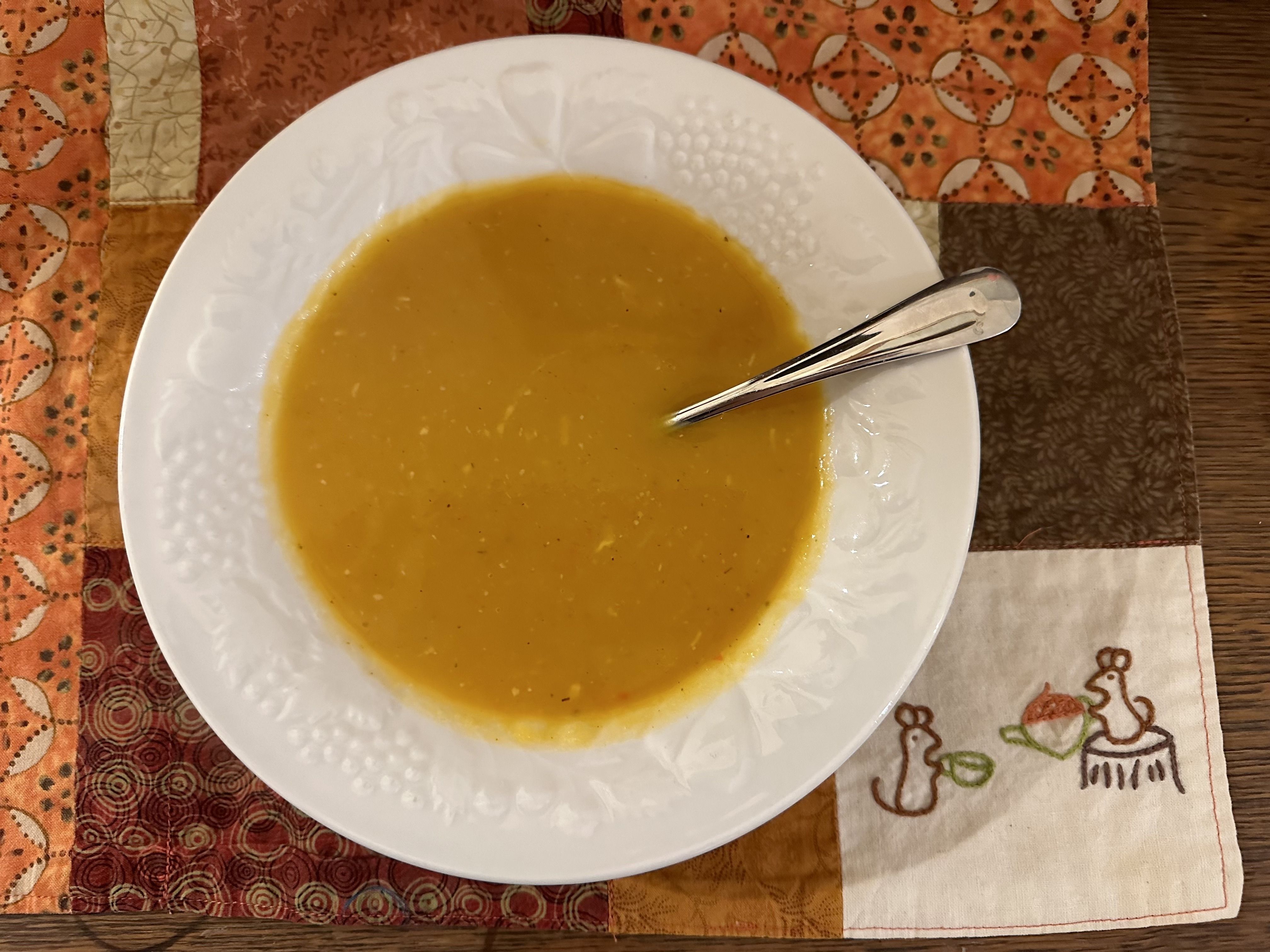 A few weeks ago Laura brought some leftover soup that her neighbor had made into the office to share with us for lunch. We all couldn't stop raving about how good it was and asked Laura to get us the recipe.
She did, and we are excited to share it with you here as well. It's the perfect fall comfort soup and makes your kitchen smell fantastic while you are cooking!
Butternut Squash Soup
Ingredients:
1T Olive Oil
206g diced Vidalia Onions (aprox 2 medium onions)
164g Red Bell Pepper (aprox 1 large red pepper)
4t minced Garlic
2t Ground Ginger
4lbs Butternut Squash
6c Chicken Broth (or Vegetable Broth, if you want to keep the recipe vegetarian)
344g Gala Apples (aprox 2 medium apples)
2t dried Sage
1/2t Salt
1/4t Chili Powder
6T grated Parmesan Cheese
140g Goat Cheese
Directions:
Note: the directions use an Instapot. You do not need an Instapot to make the soup, but you will need to increase the time simmering the ingredients until the squash is cooked through.
Using the sauté function on your Instapot, add olive oil, onions, and bell pepper. Sauté for 4 minutes. Add garlic and ginger and cook for an additional minute.
Add the squash, apples, sage, chili powder, salt, and broth.
Place the lid on your Instapot and lock. Cook on high pressure for 5 minutes and do a quick release of the pressure.
Use an immersion blender to puree the mixture. Add the goat cheese and Parmesan and continue to puree until smooth. (If you do not own an immersion blender pouring the soup into a standard blender works just as well.)
Garnish with pumpkin seeds or goat cheese crumbles.
Enjoy!