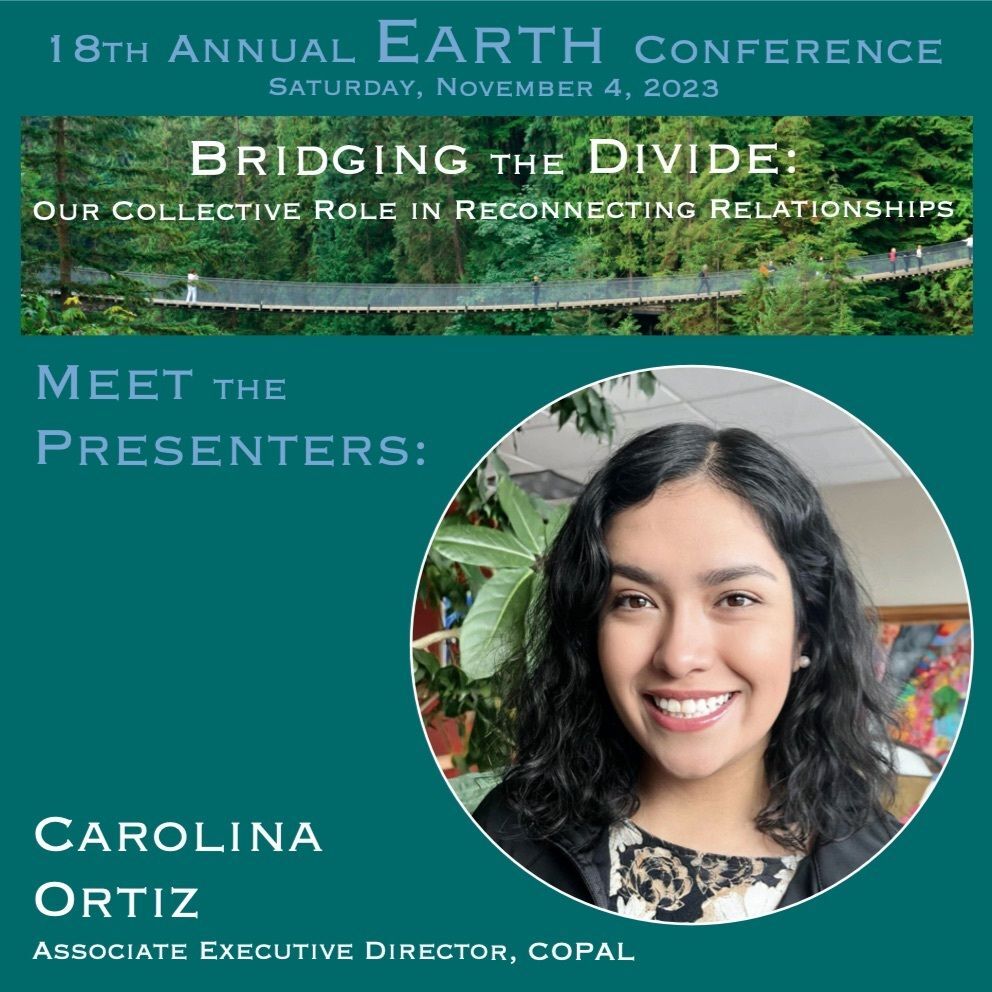 We are both excited and honored to announce our 2023 Earth Conference Keynote Speaker: Carolina Ortiz.
Carolina has been with Comunidades Organizando el Poder y la Acción Latina (COPAL) since it's founding in 2018. She led the Communications Team for two years and is now Associate Executive Director.
Carolina was born in Zacatecas, Mexico and is currently studying communications and women's studies in Minnesota. A DREAMer herself, her passion for social justice stems from her own experiences and those of her community. COPAL envisions a prosperous and inclusive Minnesota that is accessible and enjoyable for everyone. They work within issue areas that impact communities the most, including Environmental Justice, Health & Wellness, Workers' Justice, Immigrant Justice, and Civic Participation & Leadership. By working together, they are building a movement of leaders who believe every family in Minnesota deserves the opportunity to thrive.
Carolina will speak to her work with COPAL, illustrating how the social impact initiatives they lead to improve the quality of life for Latin American Families can be used as a model to create changes that will benefit us all moving forward.
Register now to be a part of this day of engaging conversations!
Tickets:
In person $50
Virtual $35
Student $15 (student scholarships are available)
Register via eventbrite:
https://earthconference2023.eventbrite.com