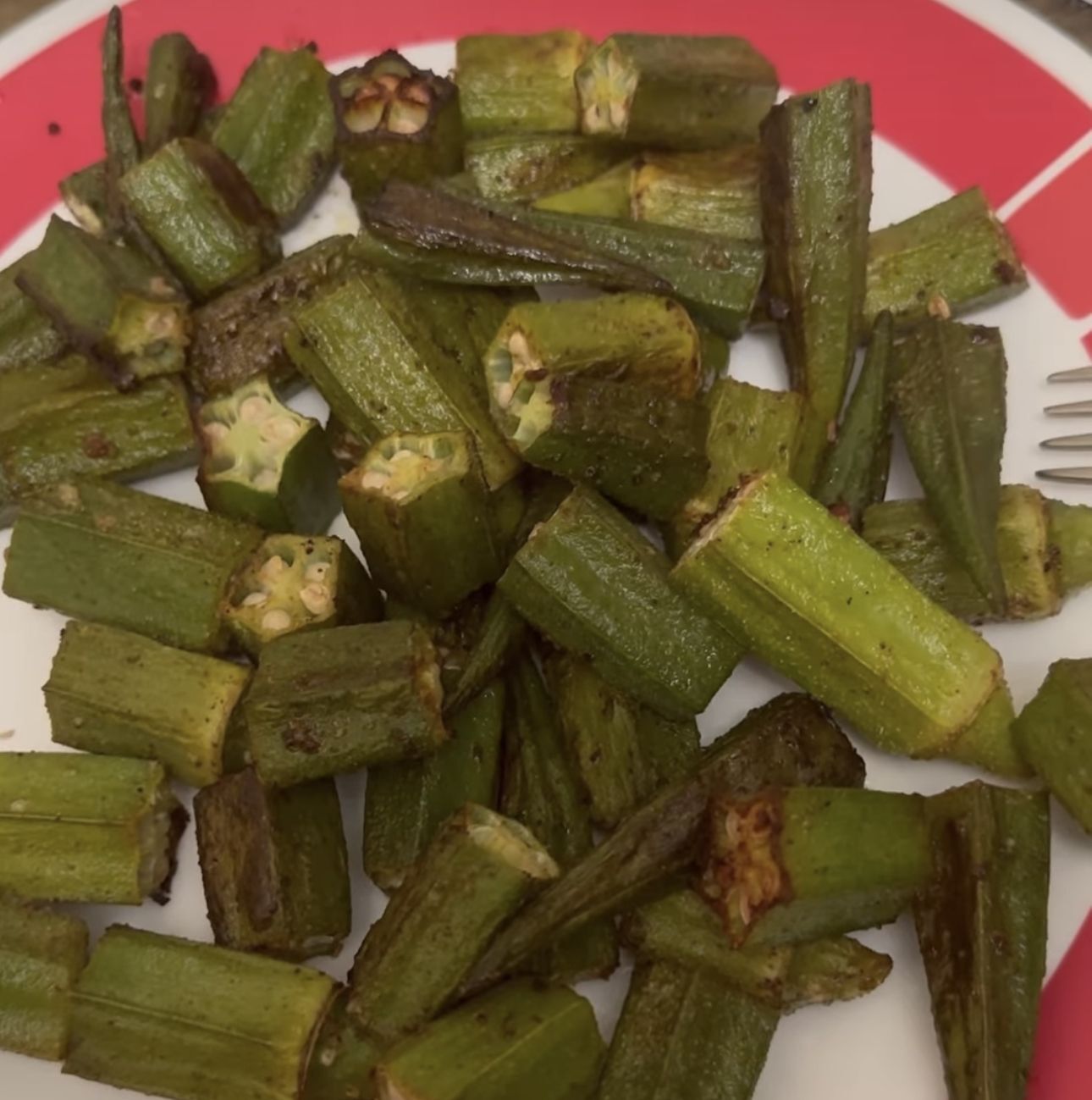 Our Digital Content Manager, Jacob, recently got some fresh okra from the Community Farm and tried out this recipe for Roasted Okra.
Recipe:
Slice 1 cup of okra into 1 inch segments.
Mix together your choice of spices (I recommend garlic powder, salt, and paprika.)
Add 2 tablespoons of olive oil to the spice mixture then mix in the okra until covered.
Place okra in single layer on a baking sheet.
Bake in the oven at 450 degrees for 15 minutes.
Enjoy!