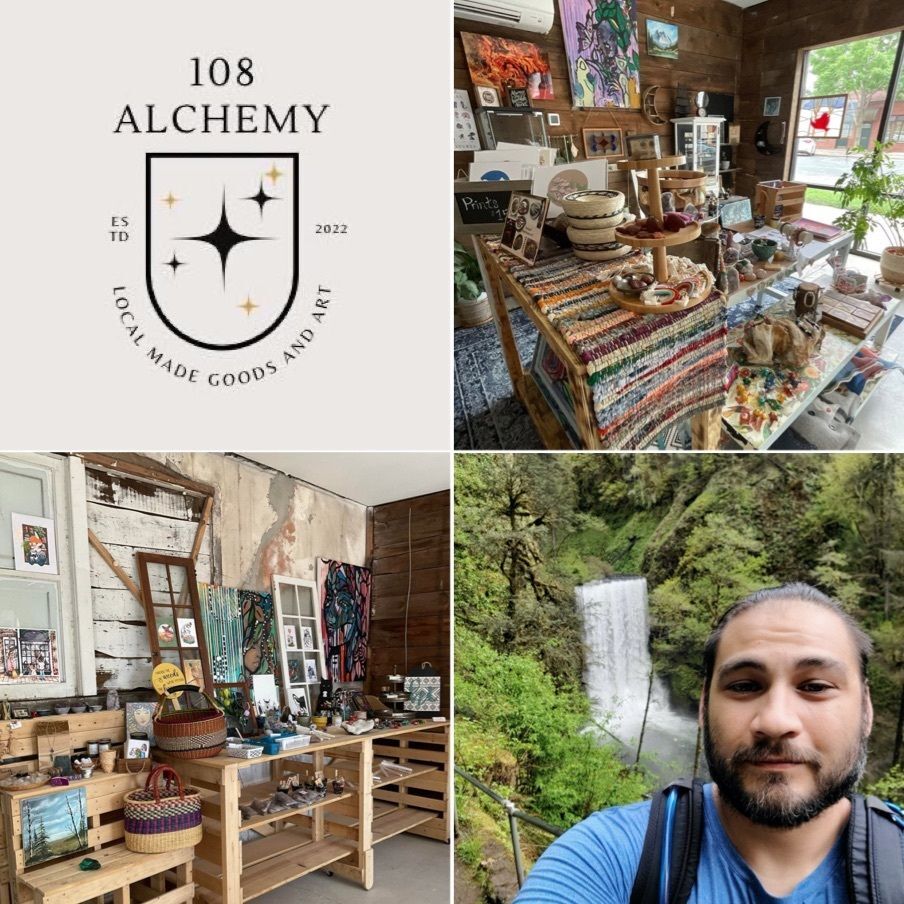 We recently sat down with Alex Ek, co-owner, with his brother Justin Ek, of the new gift shop 108 Alchemy.  108 Alchemy features works by local makers and artists, highlighting the diversity of talent that can be found in the Greater Mankato Area. 
LEC: Can you tell us where the name 108 Alchemy came from?
AE: We occupy the address 108/110 East Washington and the number 108 spoke to us more. The alchemy part represents the making, mixing, experimenting, and alchemizing raw materials into "gold." It represents the long processes our artists and makers go through to create the products sold in our store.
LEC: What was the driving force behind your wanting to open this particular type of store?
AE: We have fostered a community of artists and makers that all needed a space like this. For years we have tent vended along with our friends in the store. We want a space for artists and makers to make passive income while they do things like teach preschool classes and raise families. We want to highlight our local creative community in a business setting.
LEC: How many makers/artists do you represent?  Can you tell us about the types of products people can find in your shop?
AE: We represent no less than 30 makers and artists. We have paintings, pottery, wood turned bowls and fiber art to rocks and crystals and even handmade yarn from angora goats. Fair trade items and ethically sourced goods. We expand near daily, with an influx of new makers and artists always reaching out to us.
LEC: Your shop is community-focused, for both makers/artists and the public in general.  Can you speak to the importance of creating community for you personally as well as for how you choose run your business?
AE: Community is the best thing that's going on around You. Your immediate surroundings are so much more interesting than people realize. Just meeting new makers and learning their stories, their passion and drive to create is so fascinating.  We feel a community approach is also a creative opportunity, our makers often first meet one another because of the store and they have created cool things together. The fact that their is art that exists because the store exists is very special to us.
LEC: What's coming up in the future for 108 Alchemy?
AE: We will have some classes like Bob Ross oil classes, dreamcatcher making, water color painting and more in the future for small groups as a way for customers and community members to meet our makers in a different setting.
You can find 108 Alchemy at 108 East Washington in Old Town.
Follow them on Facebook for up to date information on their vendors, new product announcements, and more!