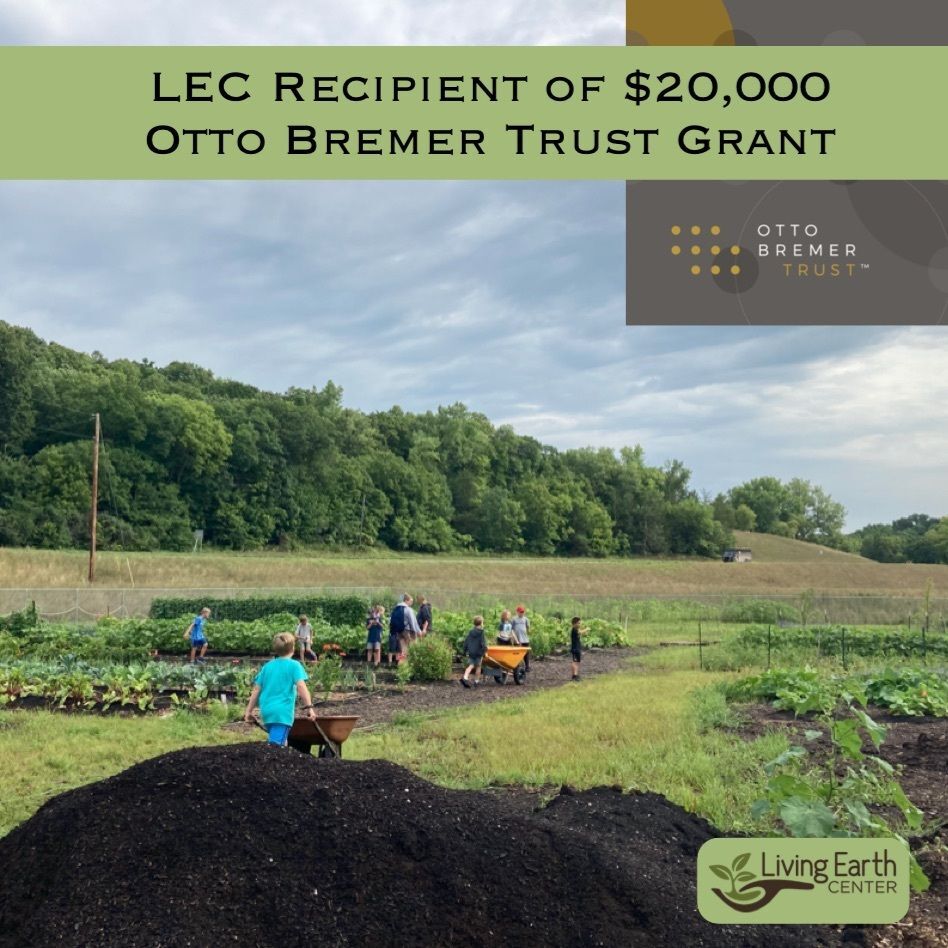 A grant of $20,000 has been awarded by the Otto Bremer Trust (OBT) Foundation to the Living Earth Center (LEC) for general operations towards their mission to grow resilient communities by cultivating healthy food and fostering relationships.
"We are both grateful and honored to be partnering with OBT," said LEC Executive Director Laura Peterson.  "For a small nonprofit this grant will provide big opportunities as LEC grows and develops its projects to expand access in the local food network and creating common ground for cross pollination and strong relationships within the Mankato-area community."
This general operations grant will aid LEC in their newest ventures, working with the residents of the Homestead Apartments to design and build an on-site community garden, and partnering with immigrant populations who have expressed concern that they are unable to access culturally significant foods in the immediate area.  LEC coordinates with these groups, providing space at the Community Farm, for the cultivation of these foods.
LEC is working in the Mankato community to address the problems of food insecurity and food sovereignty.  They manage the Blue Earth County Community Farm, where they grow food to be donated to community partners such as ECHO Food Shelf and Feeding Our Community Partners. They also operate the 2+ acre Living Earth Center Community Garden, where people from all socioeconomic groups in the Greater Mankato-area grow their own food.  The Community Garden also hosts weekly gardening sessions for local groups such as Mankato My Place, MRCI and Minnesota Assistance Council for Veterans as well as being home to the dementia-friendly Eng-AGE-ment Garden in partnership with MNSU College of Allied Health and Nursing.
You can learn more about LEC's work, upcoming events, or sign up to volunteer at the Community Farm by visiting their website, www.livingearthcentermn.org.
The Otto Bremer Trust is a private charitable trust based in St. Paul, Minn. Created in 1944 by Otto Bremer, it is one of the nation's largest philanthropic organizations and is committed to supporting a better quality of life for residents of Minnesota, Montana, North Dakota, and Wisconsin. Since its founding, OBT has invested nearly $1 billion in people, places, and opportunities in its region.