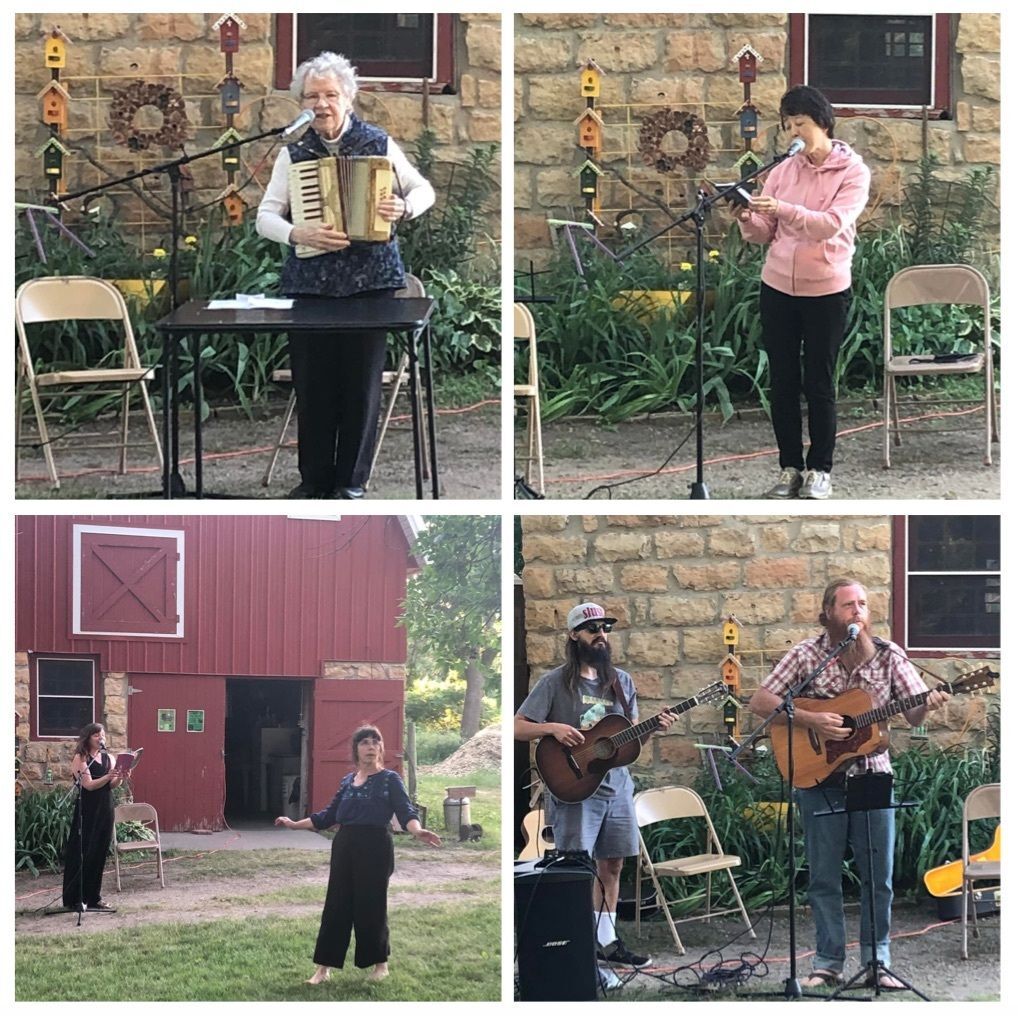 Living Earth Center held its first in person Open Mic Night since the beginning of the pandemic in the Community Garden on Sunday, June 26th.  Eleven performers shared music, dance, poetry, and other writings with a crowd of more than 30 people.
Our own Garden Manager and Mentor, Mal Murphy and Lynn Rozen were among the participants, as well as our Poet Laureate Esther Hoffmann. We were even graced by performances from a few of the School Sisters!  Click here to see more photos of the evening's performers.
We had so much fun that we decided to do it again July 31st at 7:00pm in the Garden at Good Counsel. Please join us to support and enjoy local artists!  If you would like to perform, please show up at 6:45 to sign up.
The event is free with donations gratefully accepted.