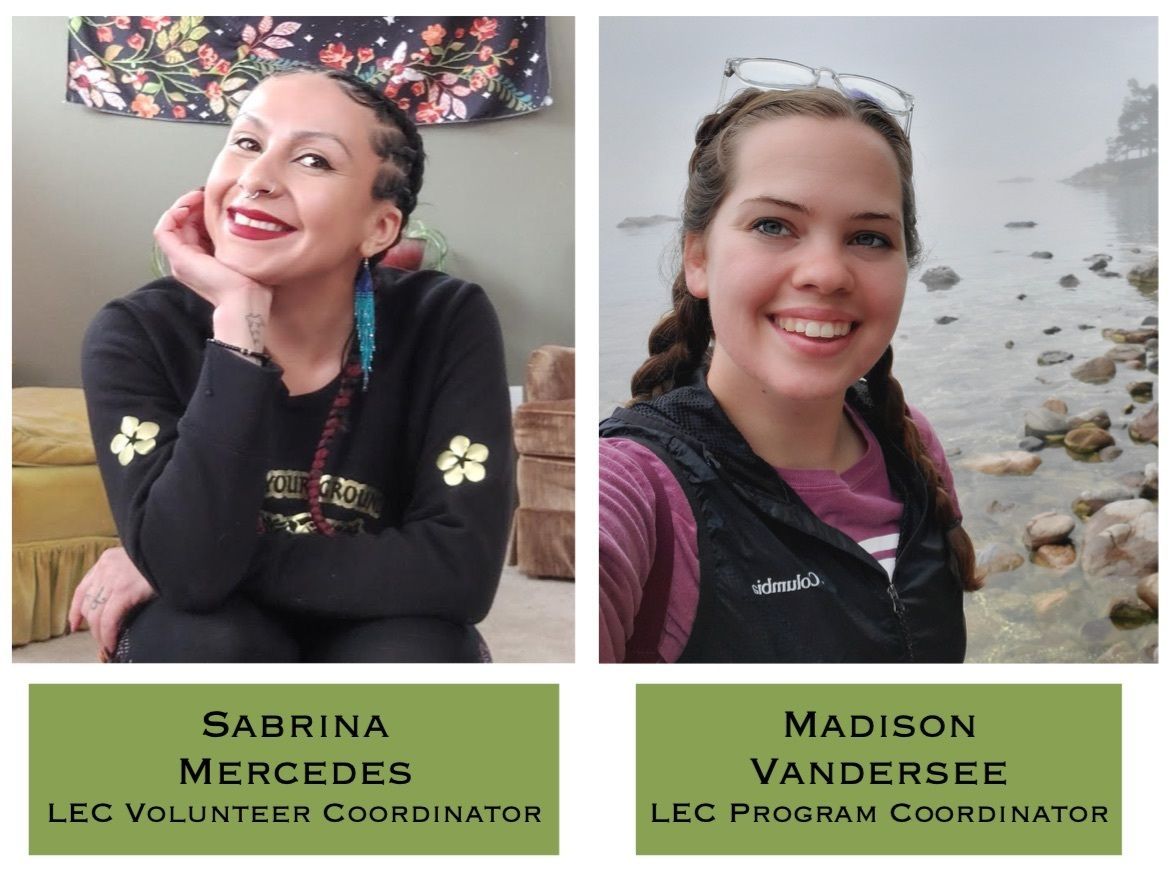 LEC is pleased to announce that we have filled two new seasonal staff positions.  The first is Sabrina Mercedes, our new Volunteer and Strategic Partnerships Coordinator.  Sabrina will work closely with Farm Manager Abbey Dickhudt to organize volunteer opportunities (both individual and group) at the Community Farm. 
The second is Madison Vandersee, our new Program Coordinator.  Madison will work closely with Program Manager Amy Hunt to organize LEC's myriad summer programs.  We are excited for the new energy and insight they will bring to Living Earth Center and are looking forward to working with them both.
Meet Sabrina:
I'm Sabrina Mercedes (they/she) and I am a proud first-generation Chicana (Mexican American). My passions are dedicated to the intersections of wellness through mind, body, spirit and environment. As a public health advocate, I enjoy finding creative ways to integrate wellness through movement and connection.
I've worked in a variety of settings including advocacy, conservation in the Pacific Northwest with youth, and violence prevention. I love spending time with my daughter, being active, creating art, and learning from others. I believe we all have something to offer our community and I look forward to seeing how we can continue to tend to our roots in Mahkato together.  
Meet Madison:
Hi, my name is Madison Vandersee and I will be working as the Program Coordinator with Living Earth Center this summer.
I moved to Mankato last Fall and have enjoyed exploring the prairie-lake region. I was born in Kansas and grew up in northwestern Illinois, so the prairie and river valley feel like home. My favorite outdoor activities include kayaking, hiking, and gardening. You can also frequently find me hammocking and painting.
Currently, I am a graduate student at Minnesota State University, Mankato working towards my M.S. in Experiential Education. I have spent most of my professional career working in adventure-based programming and outdoor education. I look forward to working with the Living Earth Center community to provide opportunities for others to learn, grow, and connect in the outdoors!