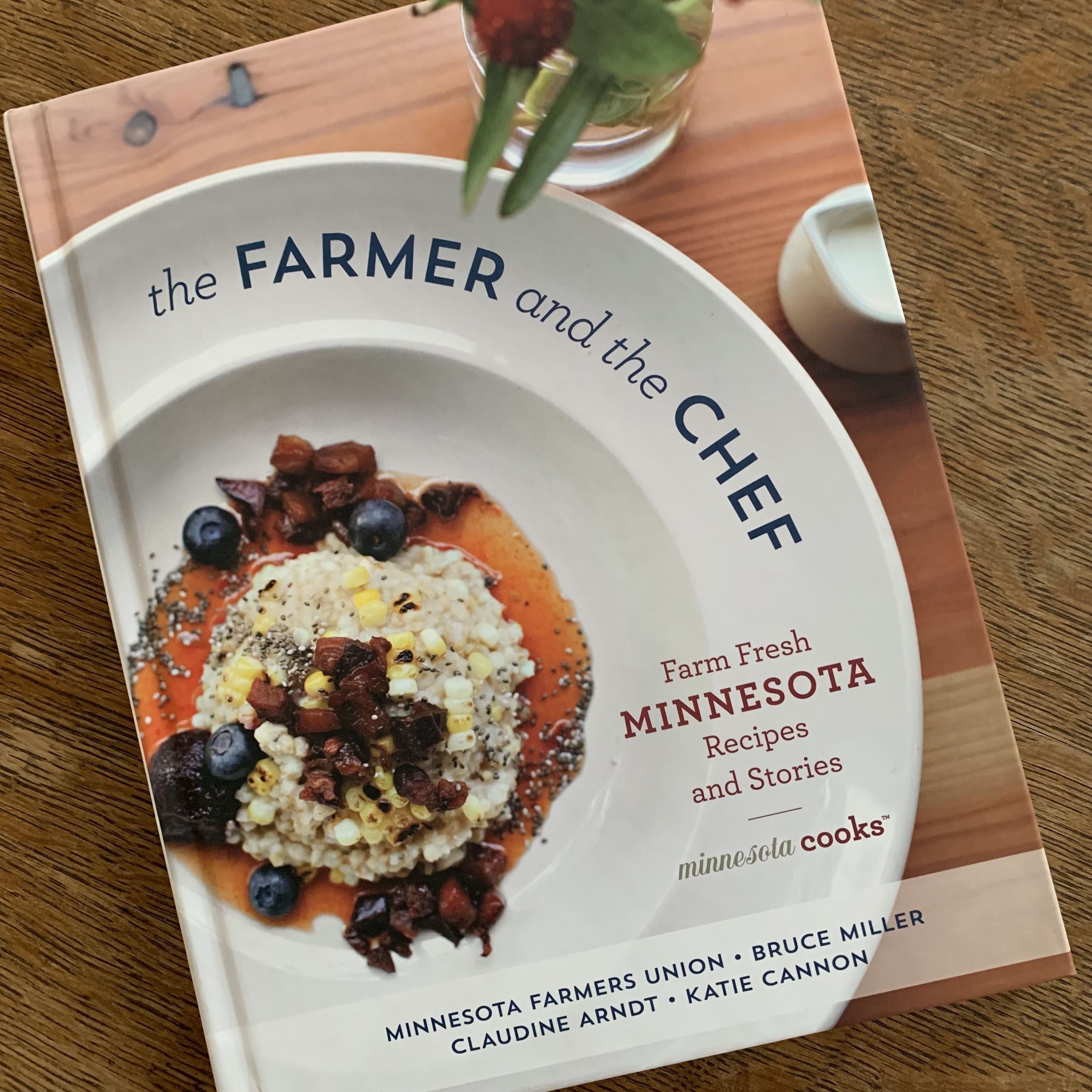 In big red letters across the back of the book it says, "Featuring more than 90 recipes reflecting Minnesota's revered farm-to-table values," and the inside of the book lives up to the claim.  Over 250 pages of recipes and beautiful photographs (of food, the farms it was grown upon, and the people who grew it) make The Farmer and the Chef a treat to look through even before attempting to make any of the recipes!
The book, put together by the Minnesota Farmer's Union' and their Minnesota Cooks program, is a celebration of Minnesota farmers and the chefs who create food using their produce and livestock.  With sections like "Daybreak," "Tractor Meals," "Summer Harvest," and "Cozy" the book takes you from summer to winter and from breakfast through dinner and on to dessert.
The recipes are accessible to the run of the mill home cook (something that can not always be said of recipes written by top chefs) and use ingredients that are easy to find at your local store (or farmer's market).  I will admit that I just got this book last week and haven't actually made any of the recipes yet... but I can attest to spending time flipping through the book, marking recipes I want to try, enjoying the beautiful photographs, and reading the excerpts about the different farms, farmers, and artisans that came together to help create this book.
To quote from the introduction, "Minnesota Cooks, and now The Farmer and the Chef, celebrates this connection of farmers and chefs, our mutual admiration, and the dedication to good food that ties us all.  We invite you to join this celebration of all of those who work endlessly to produce, create, and share our local foods."