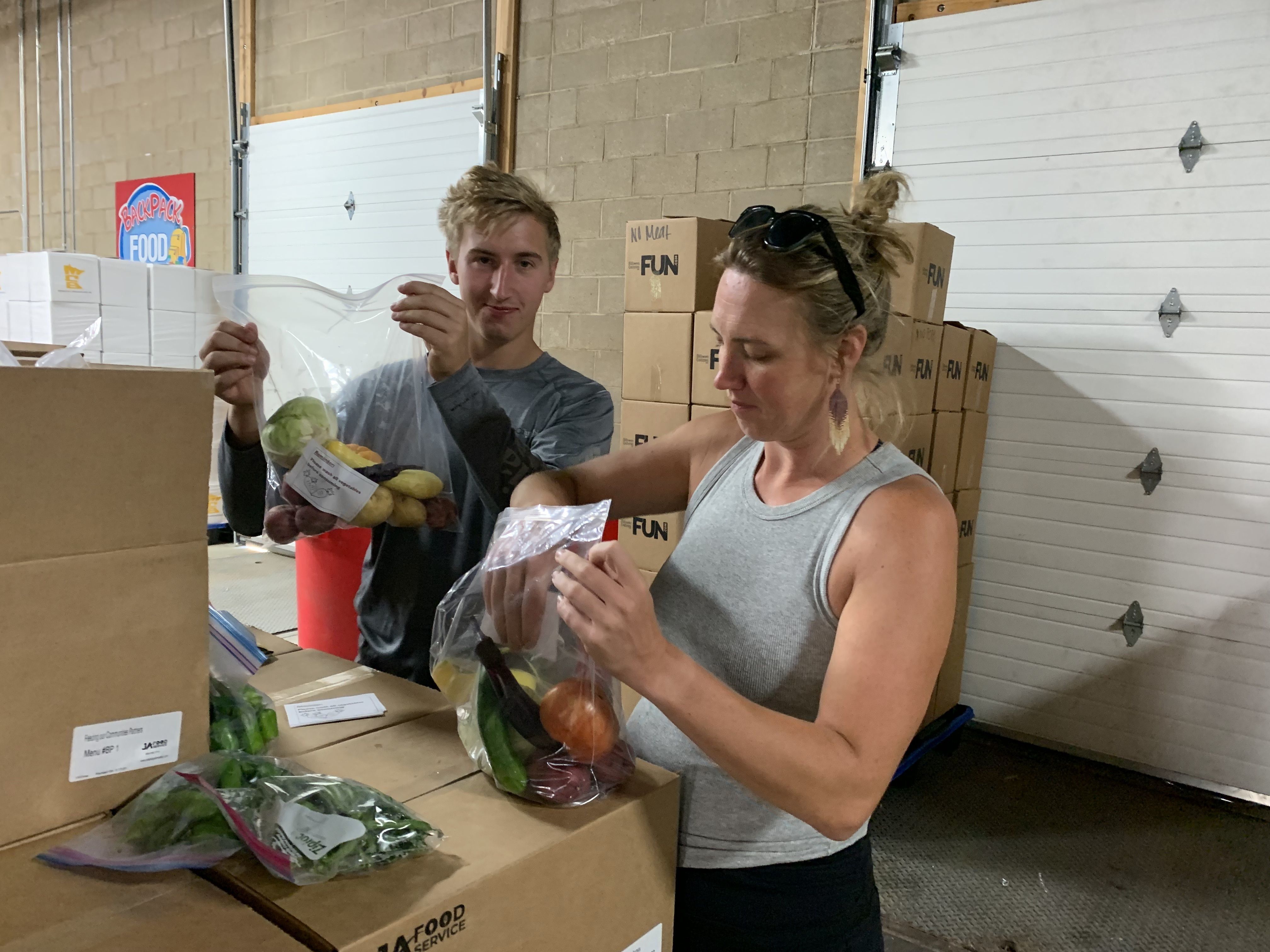 Earlier this month fresh, organic produce, grown at the Living Earth Center Community Farm and Gardens, was delivered to FOCP for distribution in their monthly Summer Pack Food Program boxes.  A mixture of tomatoes, potatoes, squash, cabbage, eggplant, and other veggies were packed into produce bags to be added to the shelf stable food FOCP already provides.
"We are in the business of growing food," said Living Earth Center Executive Director Laura Peterson. "And FOCP is in the business of distributing food.  It is a mutually beneficial partnership focused on fighting food insecurity in our community.  It's all about creating access."
FOCP Program Director Jess Tilson agreed, "We don't have the space to grow and store produce, so working with LEC gives us the opportunity to get fresh local produce out to the families in our program."
"Fresh produce is among the most expensive items at the grocery store," Tilson continued, "[through the partnership with LEC] we can provide that produce for our families along with the shelf stable foods.  The feedback we get is that families in our program love getting fresh produce."
The bulk of the donated produce was grown at the Blue Earth County Community Farm, which LEC took over management of this spring.  "The partnership with BEC has given us more space to grow food for our community partners," Peterson said.  Other produce was donated by community gardeners from LEC's Community Garden on Good Counsel Hill.
The August Summer Pack Food Program boxes will be delivered today by FOCP volunteers to families throughout the Mankato area.