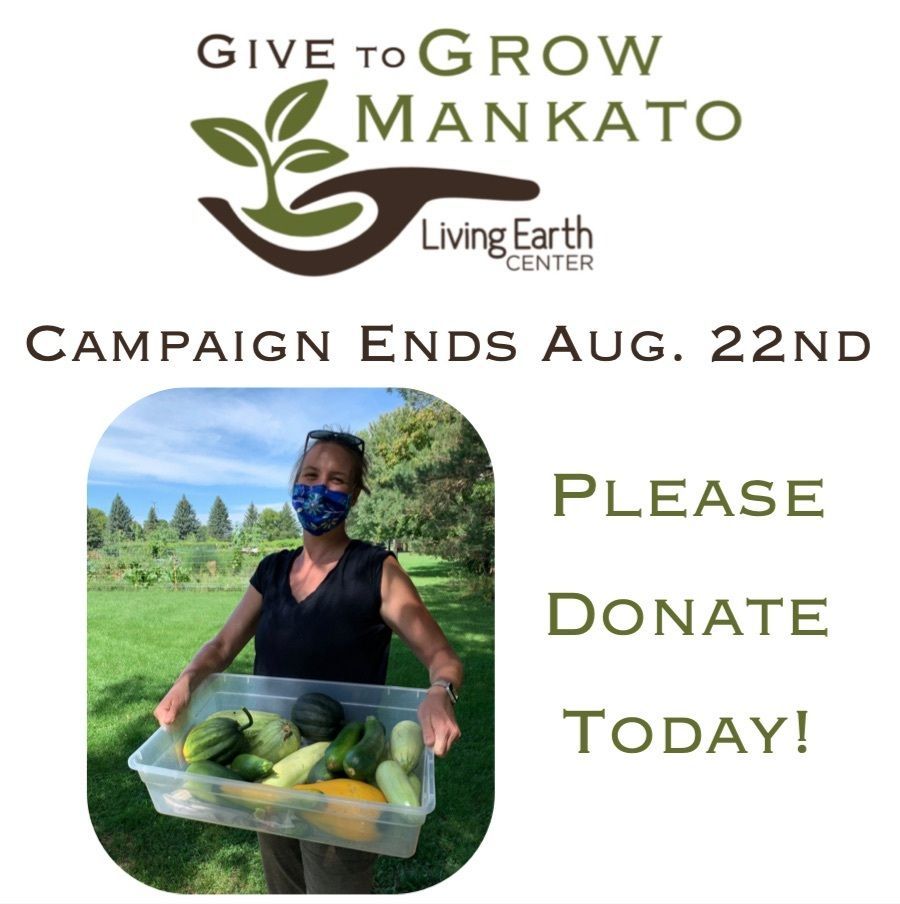 We are nearing the Aug. 22 end date for our 2021 Give to Grow Mankato Campaign.  We are again reaching out to our supporters to ask, if you have not already, please make a donation today to support LEC's work in our community.
We are working on the ground, and sometimes *in* the ground, in the Mankato area to provide fresh, organic produce for our community partners, ECHO Food Shelf, FOCP Backpack Food Program, and Partners for Affordable Housing.
We are also partnering with MY Place Mankato, Mankato 4-H, and ISD77 Indian Community Liaison Office to increase access to growing spaces for rural and underrepresented community youth.
Join us today, combating food insecurity in our local community.  The work we do is made possible by the support of our community.
Thank you to everyone who has already donated!
To donate today, follow the link below:
https://www.livingearthcentermn.org/get-involved/donate.html