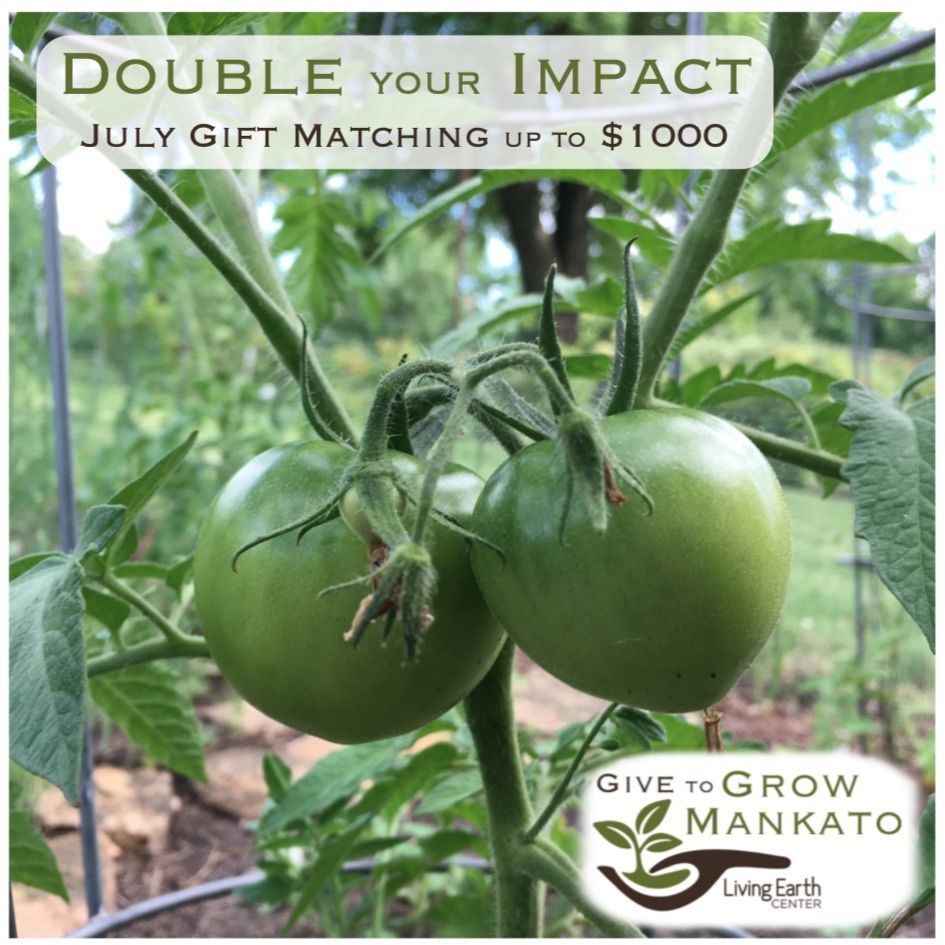 We are just over half-way through our Give to Grow Mankato Campaign and we have raised just over $4,000 of our $15,000 goal.  We are confident we can reach the goal.  If you have not yet donated now is the time!
A generous donor has offered a matching gift challenge, up to $1,000 for the month of July!
Your donation today will DOUBLE in value!!
All donations, large and small are valuable and help us towards our goal.
We would humbly ask you to take advantage of the matching grant and donate today! 
For more information on the campaign, and to donate, follow the link below:
https://www.livingearthcentermn.org/get-involved/donate.html