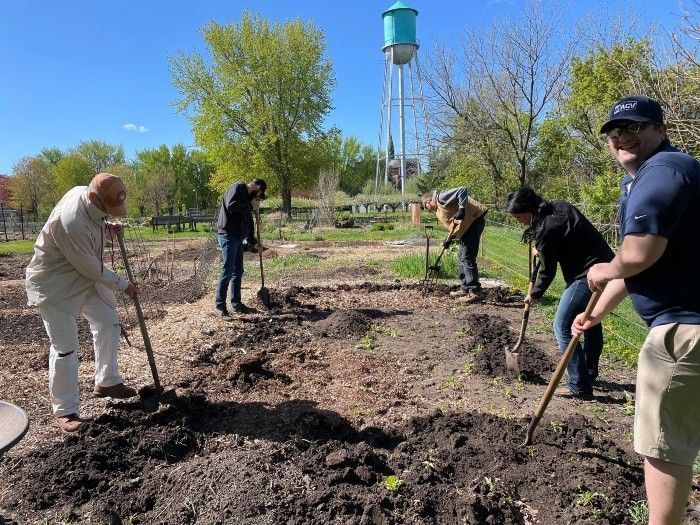 Every non-rainy Friday at 9am Mankato-area veterans come to the Community Gardens for coffee and gardening.
The program is in partnership with Minnesota Assistance Council for Veterans (MACV) and Southern Agricultural Center of Excellence.  And is open to any veterans in the area.
MACV Case Manager Mark Bullen said the program has two intended outcomes, "First, we wanted to introduce veterans on a very basic level, the opportunity to learn about planting and the agricultural process. We want to allow veterans the opportunity to see what a different career path might look like. Secondly, we intended to foster a safe and calm community space where veterans could bond with fellow service members while addressing healthy ways to cope with Post Traumatic Stress Disorder and other anxiety related issues."
The group has been meeting for about a month, but Bullen said the program has been successful so far.  "In the short time we have been meeting we have already created a safe and therapeutic space for the local veterans to bond and heal," he said.
If you or someone you know is a veteran we invite you to come any Friday morning at 9am to the Living Earth Community Gardens.