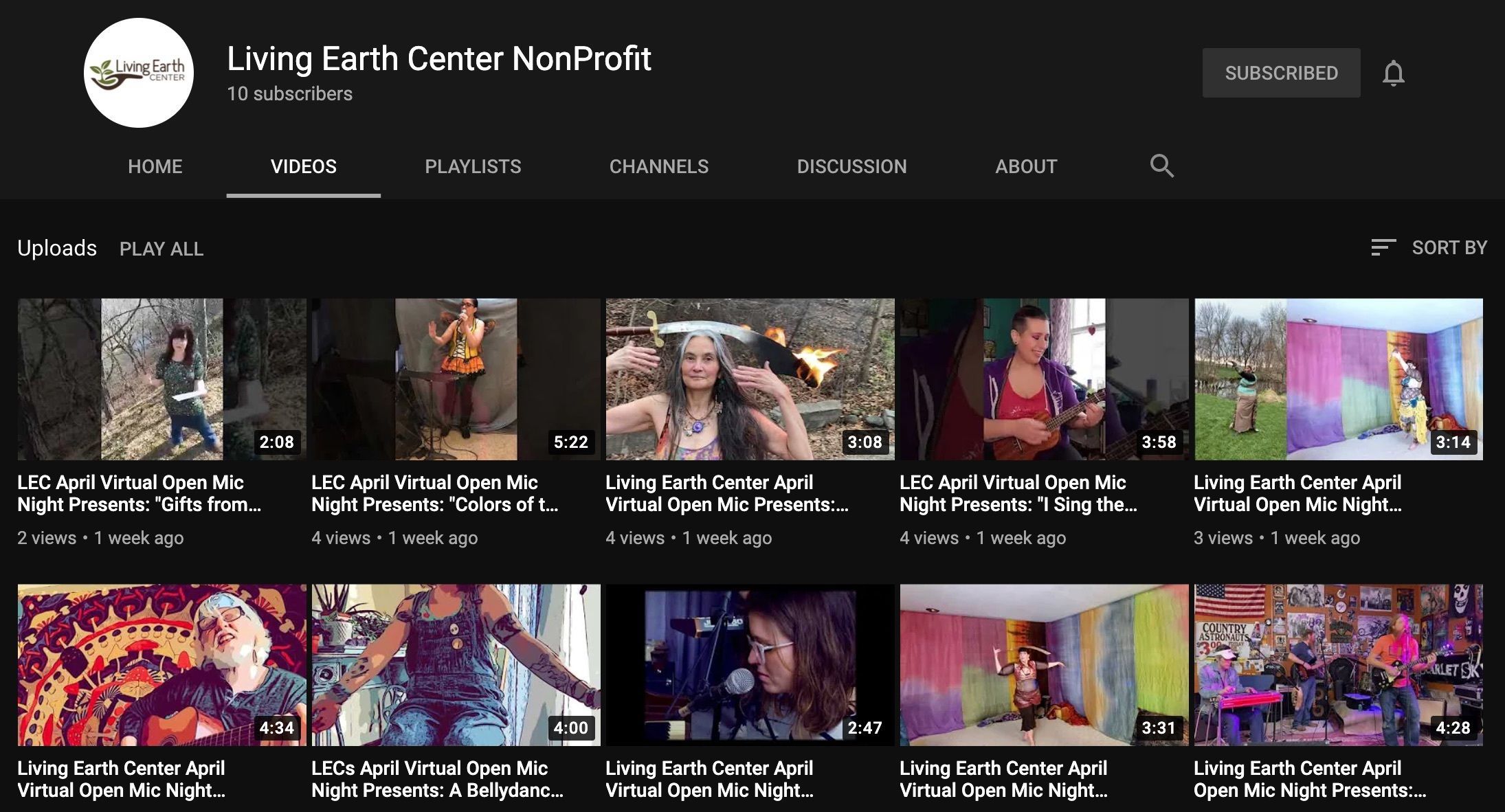 To celebrate both Earth Day and the start of their second annual Give to Grow Mankato Campaign, LEC hosted a virtual Open Mic Night Thursday, April 22.  Local performers submitted videos of a wide variety of performances: music, poetry, and bellydance. 
If you missed the Open Mic Night, the videos are available to view online on LEC's youtube page:
April 2021 Earth Day Open Mic Playlist
The Give to Grow Mankato Campaign has kicked off with a focus on LEC's work in the Mankato area fighting food insecurity and their work getting the Community Farm up and running.  While the Community Farm has been in operation for a number of years it was moved to a new location and what LEC took over was literally just an empty field of grass.
The goal for this year is to be able to donate 2,000lb of fresh organic produce to community partners including ECHO Food Shelf, FOCP Backpack Food Program, and Partners for Affordable Housing.  Ground has already been broken for plots to plant potatoes, and asparagus and raspberries have been started.
The fundraising goal for Give to Grow Mankato is $15,000 raised by August 21st.  To donate to the campaign please visit Living Earth Center's Website:
Donate to Give to Grow Mankato
LEC thanks you in advance for your support, we are so honored and humbled to be a part of such a generous supportive community.