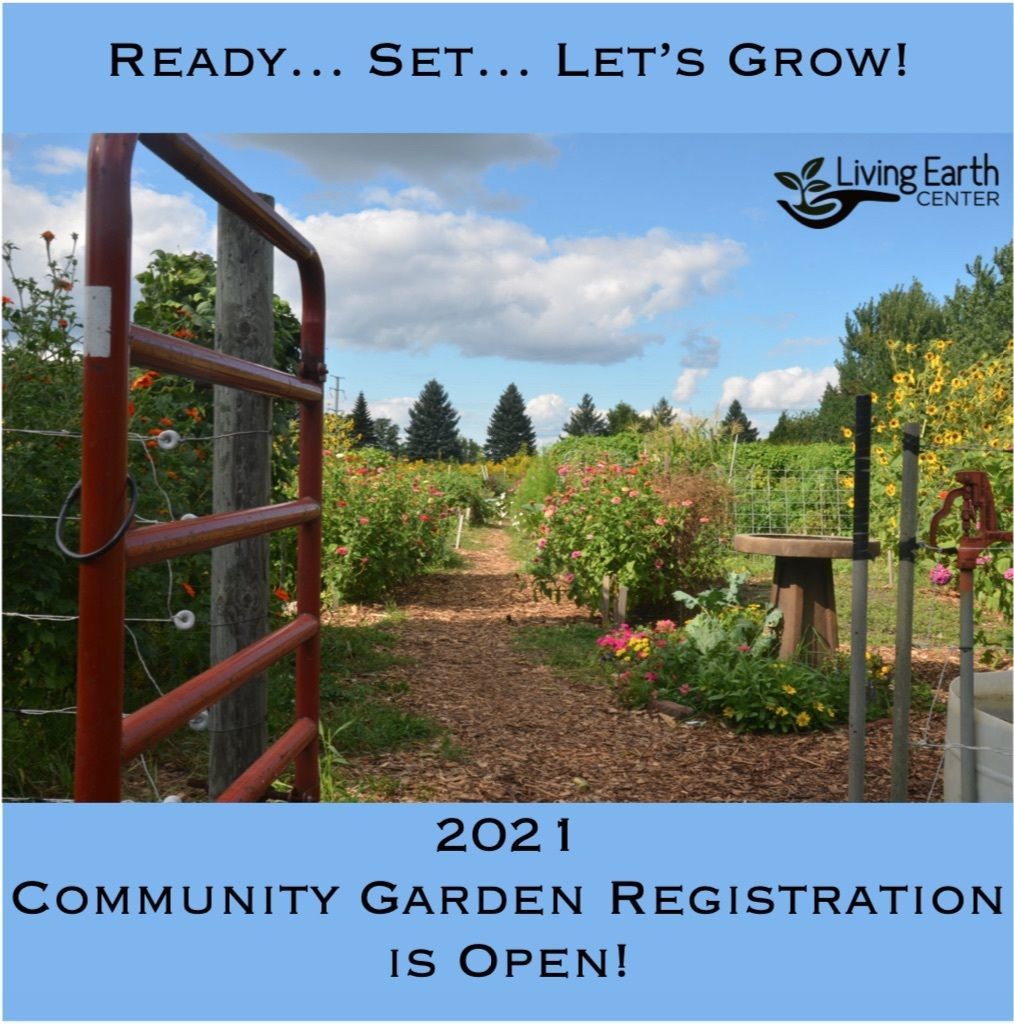 Are you interested in sharing common ground with us?
We are excited to announce that registration is now opened for the 2021 Garden Season! 
Nothing like the cold of winter to get us thinking of warmer days ahead.  It's never too early to start dreaming and planning for the next gardening season!

We are looking forward to another growing season up on Good Counsel Hill.   Plot fees have remained the same as last year: $30 for first plot, each additional plot is $10. 
Please click the link below for more info. 
Ready. Set. Let's Grow! 
https://www.livingearthcentermn.org/community-garden/garden-registration.html