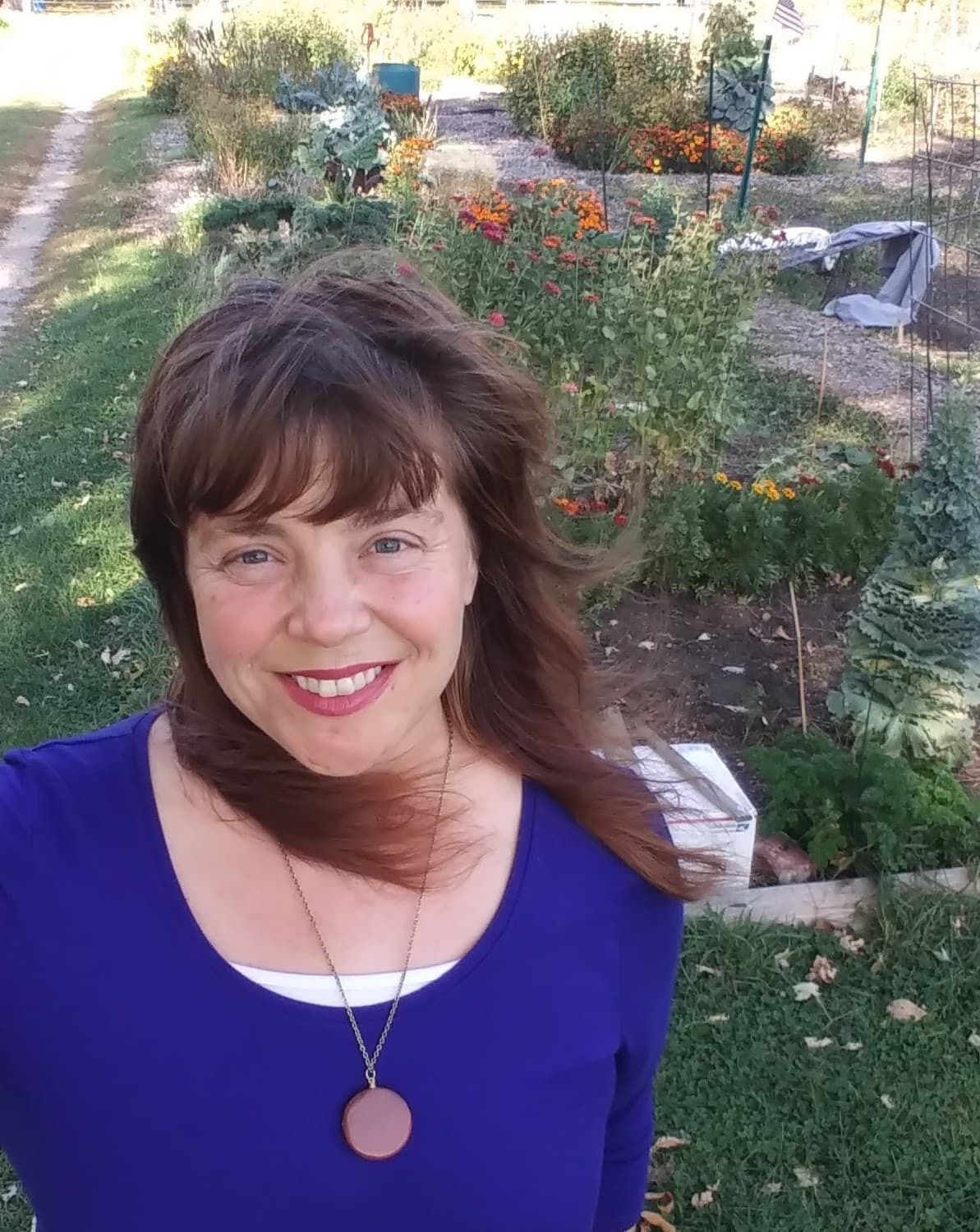 Writing poetry, and eating foods that are close to the earth, keep me grounded on this beautiful planet. This winter, while we wait to get back to the gardens, I'd like to offer a space for a Living Earth Center writing community by creating The Living Earth Word Share Facebook page starting this February and leading up to April which is National Poetry Month.
I will offer earth based creativity prompts, through weekly Facebook lives, and posts. Members will be encouraged to share posts of their own writing, or create videos using sign or movement inspired by prompts.  The intent is to have a space to encourage and strengthen our voices and connection to this earth and each other until we can meet in the gardens with some big open air Spring words and dirt celebration!
Since 2001, I've facilitated all age writing classes, and open stages. I've written and performed with many ensembles including, Mankato Mosaic, and Rural Route Dance Troupe. I spent a decade producing The Spice of Life Variety Show and The Big Deal Poetry Open Stage at the Coffee Hag. Over the years, I've enjoyed creating and performing poems for celebrations of Solstice and Equinox for the community gardens in Good Counsel, and most recently The Living Earth Center's virtual events. This Spring, I hope to be growing both a lush garden and a supportive community. That's why I'm very excited to create this Facebook community to encourage expression and love of this earth. 
Please keep an eye on LEC's Facebook page for announcements about when the Word Share page will be up and running.