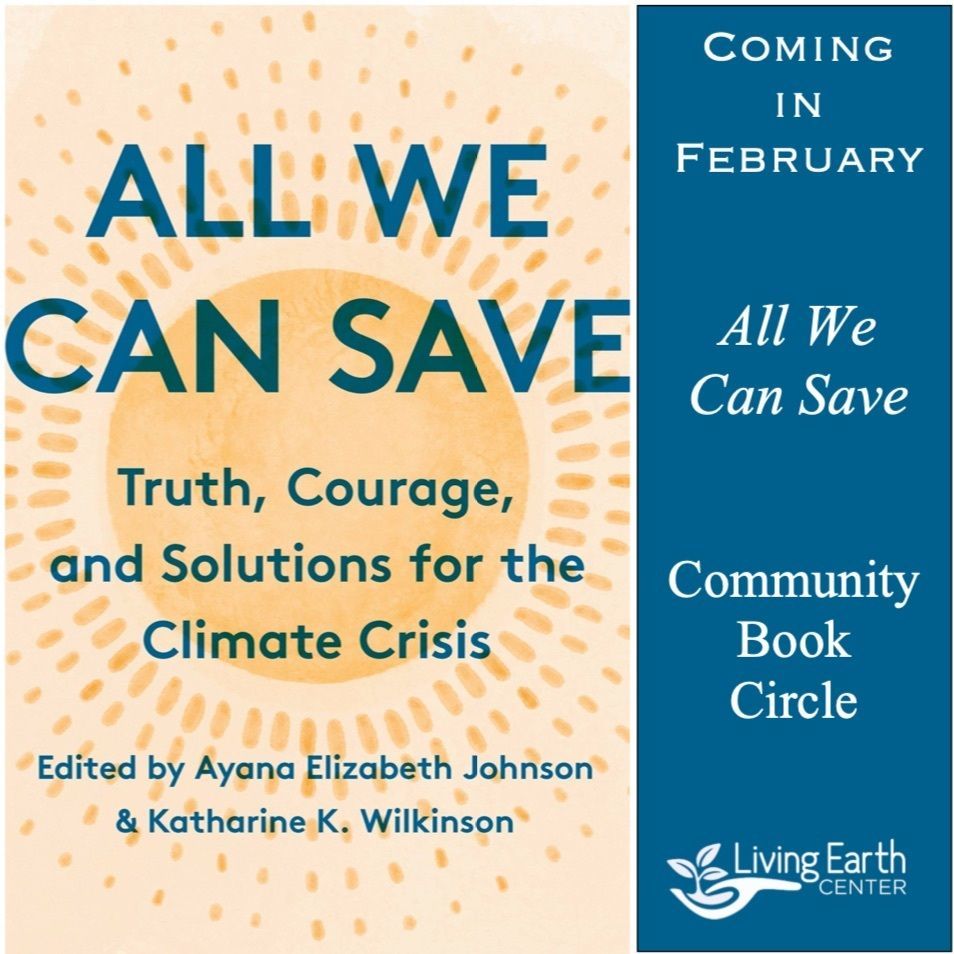 Living Earth Center is excited to announce starting in February we will be hosting a 10-week Book Circle to explore the book All We Can Save: Truth, Courage, and Solutions for the Climate Crisis.
All We Can Save (https://www.allwecansave.earth) is a collection of essays written by women at the forefront of the climate movement. 
There is a renaissance blooming in the climate movement: leadership that is more characteristically feminine and more faithfully feminist, rooted in compassion, connection, creativity, and collaboration. While it's clear that women and girls are vital voices and agents of change for this planet, they are too often missing from the proverbial "table." More than a problem of bias, it's a dynamic that sets us up for failure. To change everything, we need everyone. 
Intermixing essays with poetry and art, this book is both a balm and a guide for knowing and holding what has been done to the world, while bolstering our resolve never to give up on each other or our collective future. We must summon truth, courage, and solutions, to turn away from the brink and toward life-giving possibility. Curated by two climate leaders, this book is a collection and celebration of visionaries who are leading us on a path toward all we can save.
The book's editors have designed a 10-week discussion guide to facilitate a deeper, more generous dialogue about the climate crisis, Living Earth Center will be hosting one beginning in February and we hope you will join us!
Stay tuned for specific sign up information (we will be meeting online, so you do not have to be local to Mankato to participate), but we wanted to make sure we were on people's radar so you would have time to get a copy of the book. 
To that end, we want this Book Circle to be accessible to all, and if you can not afford to purchase the book we are setting up a book sponsorship program so that copies of the book will be available to to all in our community.
If you need Living Earth Center to provide a book please email us at livingearthcenter@ssndcp.org
We look forward to joining together with you to discuss and grow together!