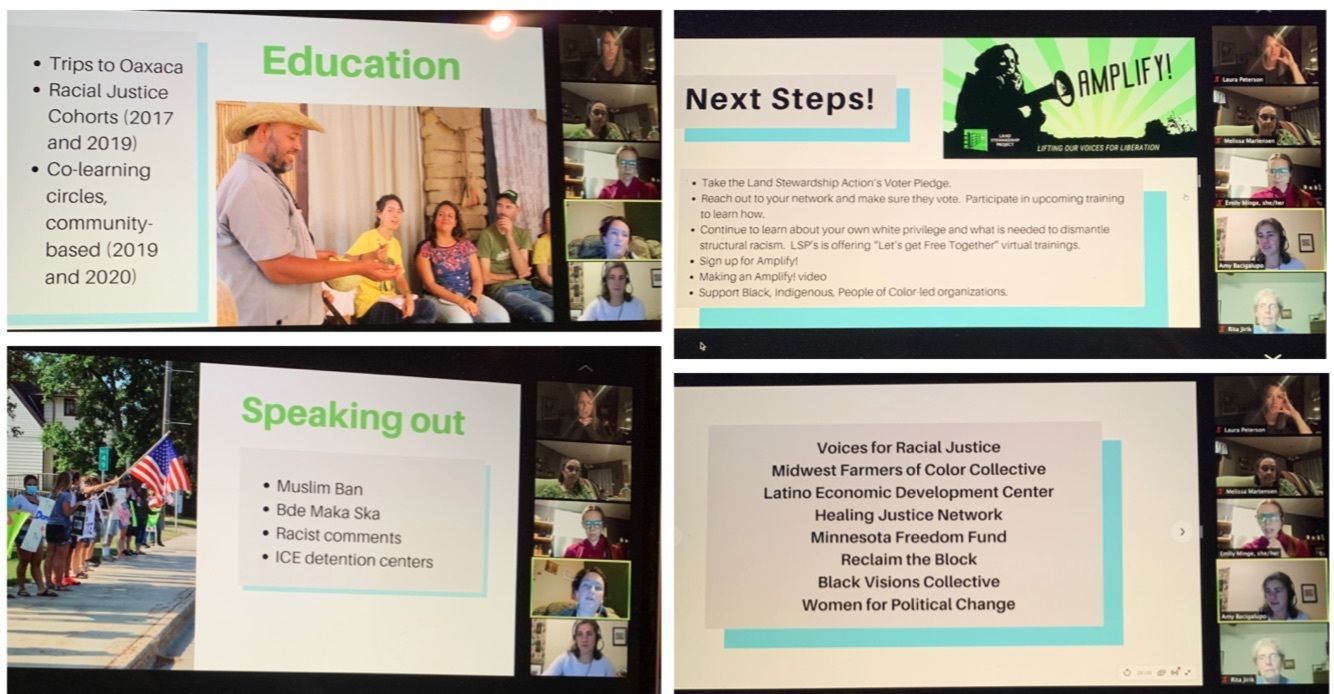 On Wednesday, October 21st over 30 people gathered online (mostly from Minnesota and Wisconsin, but some from as far as Pennsylvania and Toronto, Canada) to join Land Stewardship Project's Emily Minge, Clara Sanders Marcus, and Amy Bacigalupo in an LEC-hosted event, "Doing our Work: Racial and Environmental Justice."
The workshop was part of LSP's Amplify! Project which works to connect people doing racial justice work, and give a platform for rural Minnesota voives to speak out on racial and environmental justice issues.
The program began with an overview of LSP's past involvement with racial justice issues and then they shared two new videos from their Amplify! - Rural Voices for Racial Justice series.
Participants were then moved into small group breakout sessions to share their narrative of why they were interested in racial justice work.  They were then encouraged to find connection and common ground with others in their group.