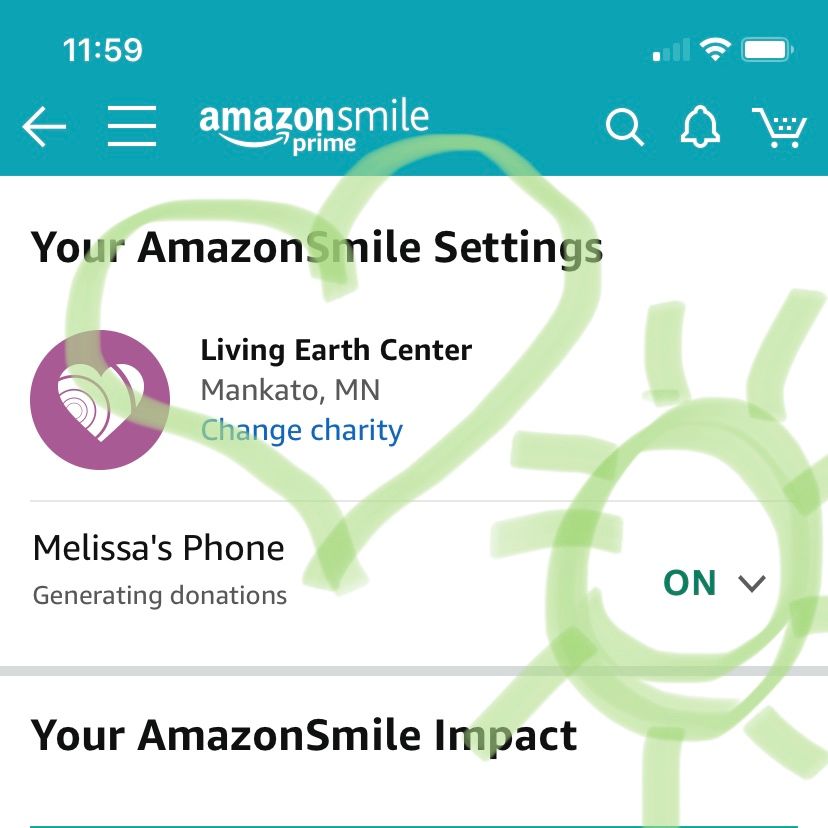 Here at the Living Earth Center we always encourage you to shop small and shop local, but we realize there are times when this just isn't possible.
We are now set up to receive donations via the AmazonSmiles program.  (Because let's be honest, we'll take some of that Bezos money and use it to further our mission of "seeking a sustainable future for all through education, advocacy, and collaboration among all spiritual traditions and cultures.")
We humbly ask that if you ever shop at Amazon you turn on AmazonSmiles and chose LEC as your charity of choice.
Amazon has now set things up so you can do Smiles donations from the app on your phone:
1. Click on the 3 bars in the upper left of the main screen
2. Select "See All Programs"
3. Chose "AmazonSmile"
4. Make Living Earth Center your charity of choice.
If you shop through a web browser, make sure you go through the AmazonSmiles and not the regular Amazon page.  (You can find this by doing a search for "amazon smile")
Once you sign up 0.5% of all eligible purchases will be donated to LEC
Then you can feel *slightly* better about not being able to shop small and local for every single purchase.