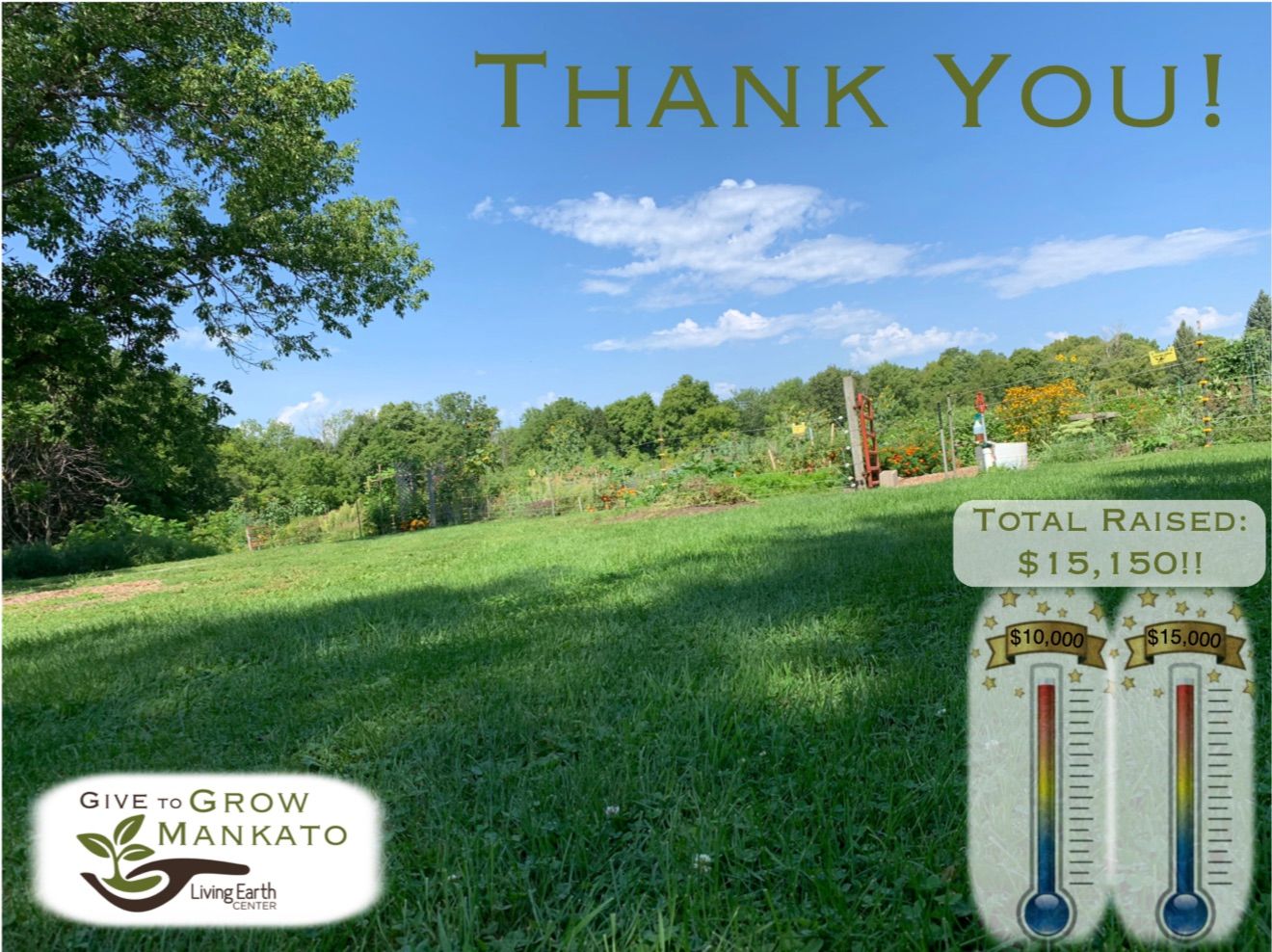 Our 4 month Give to Grow Mankato Campaign came to a close on August 22nd.  We are so completely blown away by the generosity of our Living Earth Center Community!
We reached our $10,000 goal with a few weeks to go... and *then* reached our new $15,000 goal, raising a total of $15,150!
We are thankful to everyone who donated during this time of uncertainty due to a global pandemic.  Because of your generosity, LEC was able to operate our Community Garden with extra safety protocols in place, allowing 120 gardeners from all backgrounds and walks of life the security of growing their own food in these uncertain times.
We were also able to cultivate 15 partner plots, working with local groups such as Feeding Our Community Partners (Backpack Food Program), Echo Food Shelf, and Mankato MY Place to bring fresh produce to undeserved communities.  So far this summer over 700lbs of fresh organic produce has been donated.  
LEC could not have done this alone - it took the work for many volunteers and the financial backing of our amazing LEC Community.
Again, we thank you from the bottom of our hearts for Giving to Grow Mankato.  As we continue to grow through these strange times together we could not be more proud and honored to be a part of this vibrant, caring, generous community.