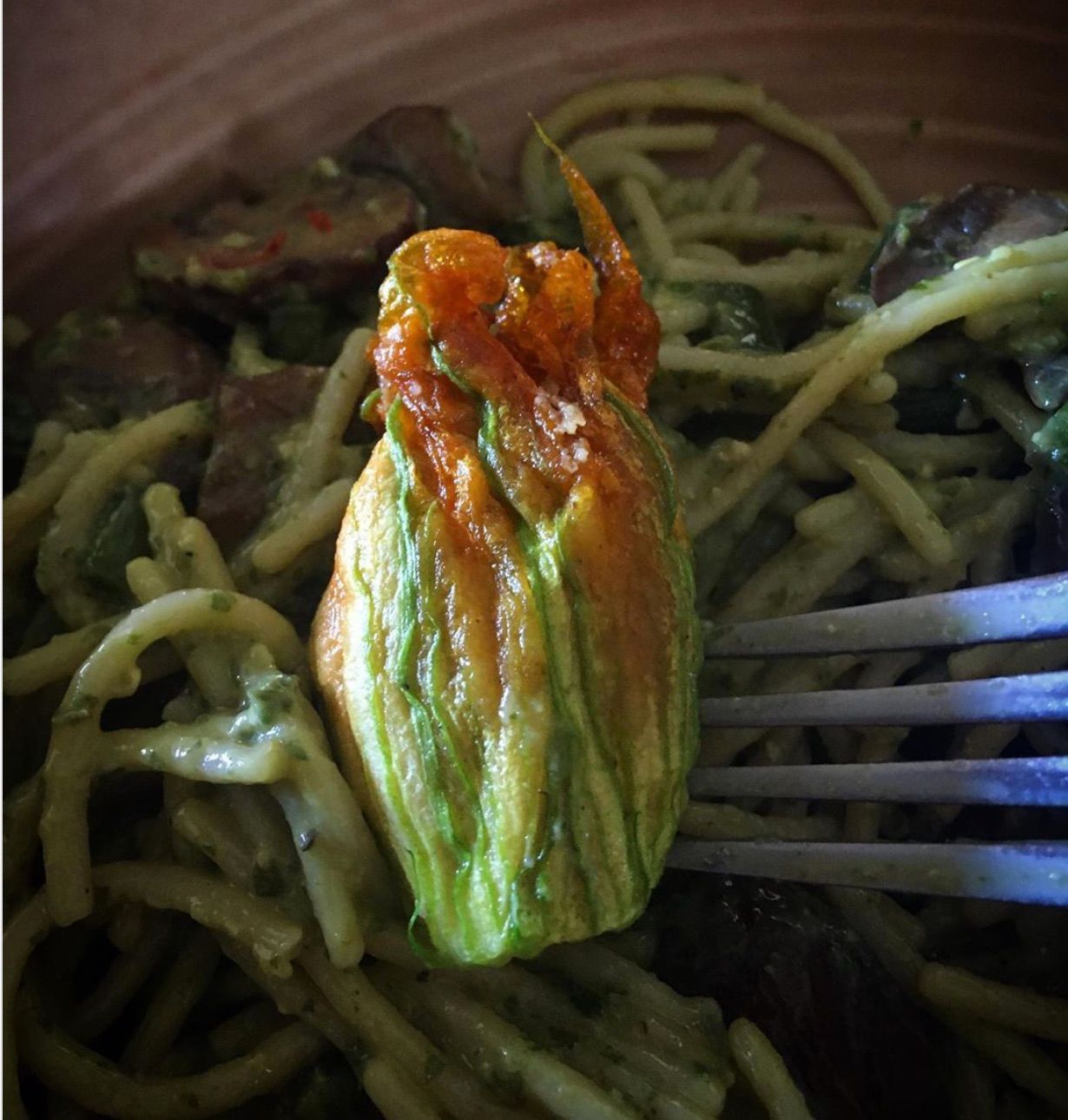 Our new Garden Manager, Martin Jacaruso posted this photo to his Instagram account and it looked so delicious we asked him to share the full recipe with everyone at Living Earth Center.  Here is Martin's recipe for Stuffed Zucchini Blossoms:
Martin said, "While we've been waiting patiently on vegetables to ripen in our garden, we have become quite fond of zucchini blossoms. Every time I see that some have fallen off, I collect them and store them in our fridge. They are delicious when stuffed with savory cashew cream and pan fried."
Savory Cashew Cream
Ingredients:
2 cups cashews
3/4 - 1 cup water
1 tbsp nutritional yeast
1 1/2 tsp miso
1 tbsp Apple cider vinegar
1 tsp salt
1 tsp sage
1/2 tsp coriander
Instructions:
To prepare the cashew cream, place all ingredients in a high-powered blender or food processor, (starting with the lesser amount of water) and blend until smooth. Add additional water to thin if desired. Adjust salt to taste.
Thank you to Martin for sharing – if you decide to try these out we'd love to hear what you thought of them!