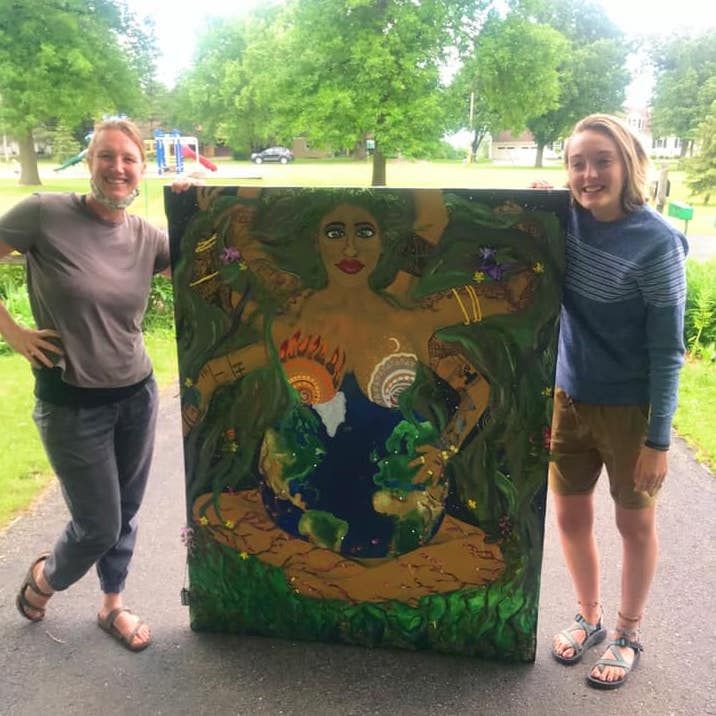 Local artist Mal Murphy has donated her painting "Mother Nature" to the Living Earth Center. This beautiful piece will be spending her days in the Living Earth Center Resource Library and Community Growing Space in the Barn (after quarantine). In the meantime, she will be an honored guest in our Director, Laura Peterson's home until we are able to get her settled in overlooking our meetings, gatherings and library patrons.
Murphy created the painting her senior year of high school, and it has been shown in a couple art shows in the area.  She said she was finally ready to find it a permanent home and felt LEC was a perfect fit. 
LEC extends a huge thank you to Mal for her generosity and invites you all, once quarantine is over, to stop by and see "Mother Nature" for  yourselves!