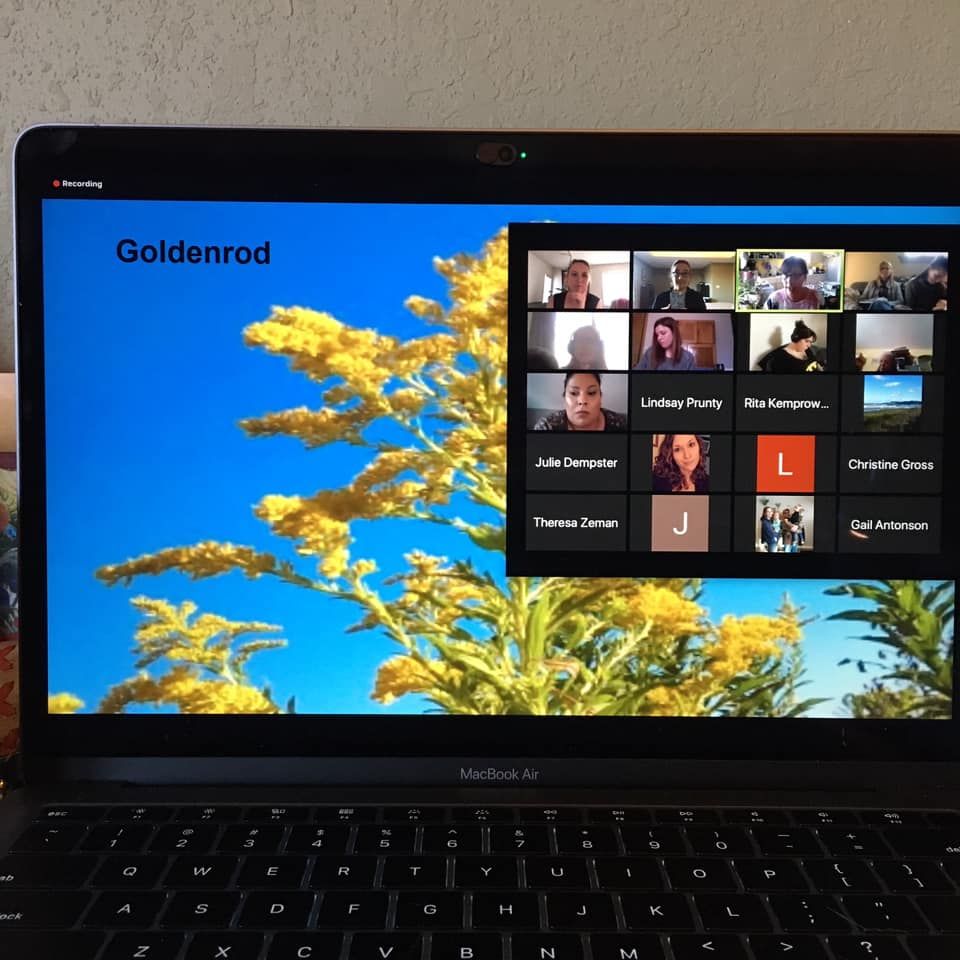 On April 8th Living Earth Center hosted its first ever online class, a Beginning Plant Medicine Class in collaboration with Megan Schnitker of Lakota Made.  Twenty people participated via Zoom, learning about the medicinal properties of over a dozen different plant species.  Schnitker shared from her years of experience, teaching participants about plants such as goldenrod, lead plant, yarrow, and mullein.
This was the first online class for LEC, we are working to move programming online after the Stay Home Order was implemented by Governor Walz.  LEC plans to continue with this online format at least through the summer, giving us a virtual space to gather together even when we can't meet up face to face.
Enrollment is now open for our first online gardening class - Family Gardening 101 with our kid's classes teacher Lynn.  Keep an eye out here or on our Facebook page for more online classes and workshops coming soon!!