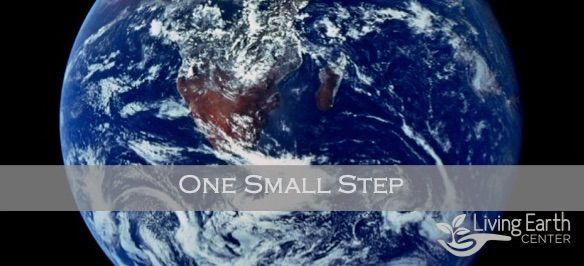 When we began One Small Step in February, we envisioned it being a virtual space for people to come together for encouragement and inspiration to live more sustainably.  Our first focus was on reducing single-use plastics.
Then Covid-19 arrived, and mid-March our Executive Director, Laura Peterson, posted the following, "All my plans to do away with plastic and use shampoo bars now seem futile when faced with what lies ahead for our local, national and greater human community. I believe our one small step will actually be a series steps that are refocused on getting quiet, listening not only to our fear but also to our hearts. Our shared humanity is what we have (and have always had). Our one small step will be the ones guided by compassion, collaboration and connection."
As we move forward this shared space will become a place for many kinds of small steps focused on community resiliency, both socially and environmentally.  We invite you, if you haven't already, to join our Facebook group https://www.facebook.com/groups/leconestep/ or join us on other social media using #leconestep.
Even though we are apart, we will get through this together.