2023 Earth Conference - Bridging the Divide: Our Collective Role in Reconnecting Relations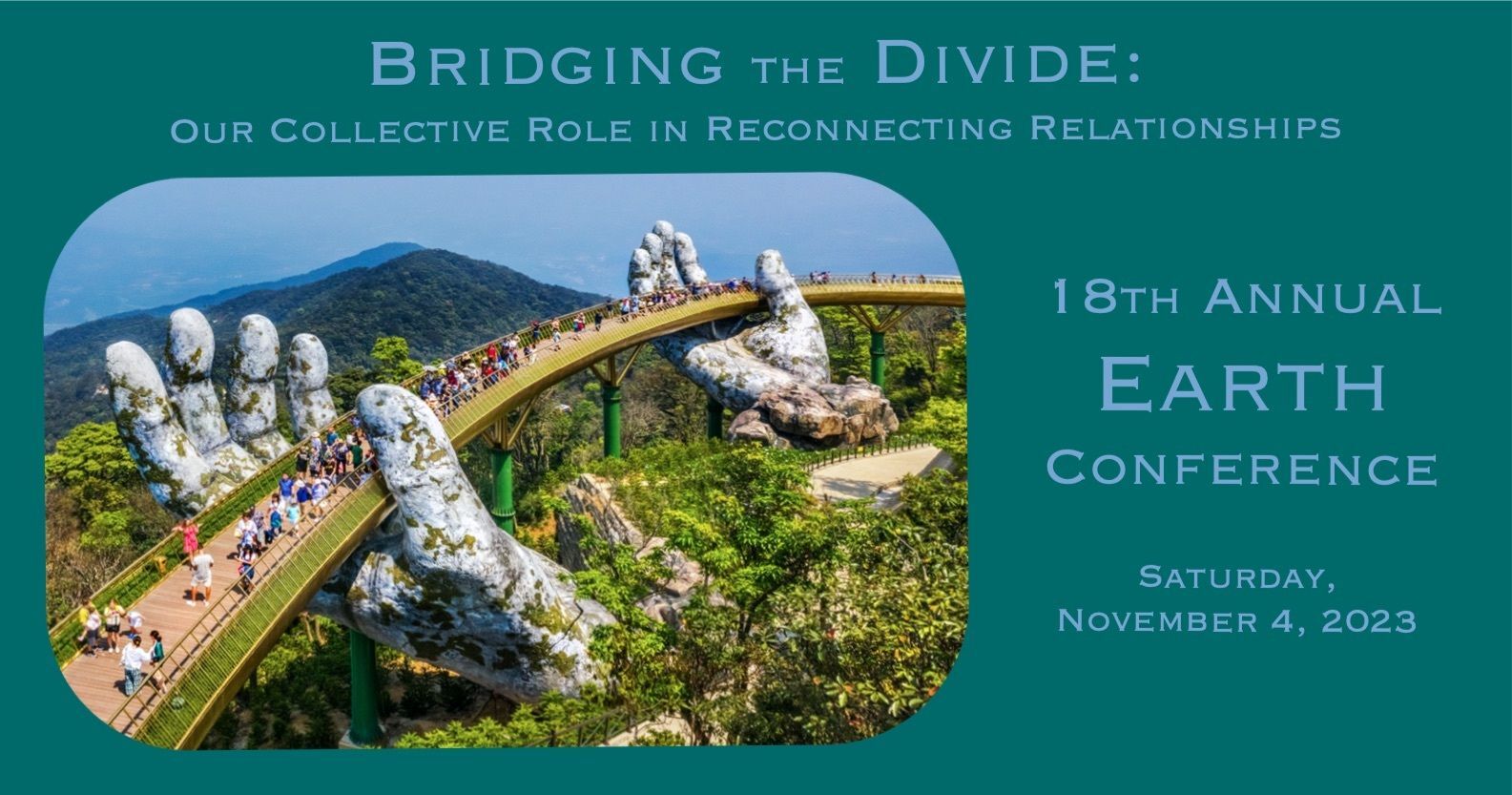 Bridging the divide is a formidable task given the contentious nature of our world today. There is hope when we look at progress that has already been made. Forging connections across divides is not only possible, it is necessary if we are to create a world where all can thrive.
The climate crisis is multifaceted with myriad issues ecologically, agriculturally, and politically. We need healthy societal connections to work together towards common goals.
We do not have to act alone, and we do not have to start from scratch. In this conference we will connect participants to the solutions unfolding in their own backyards, inspiring them to action. We are stronger when we work together.
In-Person (Pre-registration): $50
In-Person (At the Door): $60
Virtual (Zoom) Attendance: $35
Student (in-Person or Virtual): $15
Student Scholarships Available Upon Request
Register via Eventbrite: