Community Garden Listening Session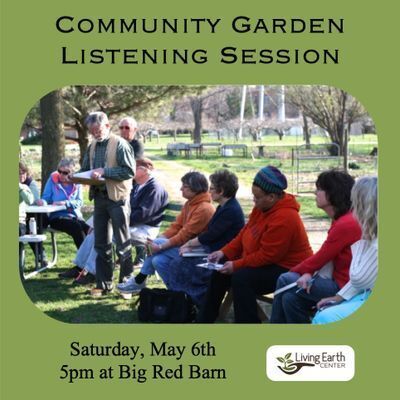 We will be hosting a Listening Session at the Garden on Saturday, May 6th at 5:00 PM with refreshments and food to hear from Community Gardeners about what you love about our garden and what your vision for Living Earth Center is moving forward.
Together, we can navigate and grow through changes ahead. Living Earth Center remains partners with the School Sisters of Notre Dame as sponsored ministry and will continue to embody their legacy of care for each other and the Earth.