Deep Valley Trash Cleanup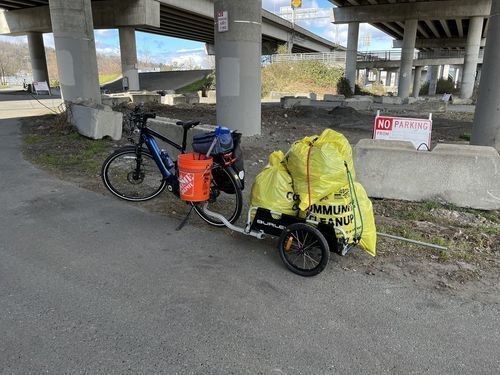 UPDATE! Due to weather expected at 1Pm the event time has been moved from 1pm start time to a 10am start time.
If you've been looking for a way to directly help out your environment, locally, THIS IS IT! A collaborative effort between: Key City Bike, Mankato Zero Waste, Blue Earth Project, Living Earth Center, The River Valley Makers…and most importantly, all of YOU!
• 10:00am- register teams & get collection supplies
• 10:40am - Mankato Zero Waste will be sharing some information about recycling and other initiatives
• 11:00am - folks disperse either on FOOT or by BIKE
• 1:30pm - trash weigh-in & prizes
Invite your friends and family - meet at Key City Bike at 1pm to pre-register in teams of 2. Don't worry if you don't have a buddy yet when you get here. Folks will scour the areas of the river trail, river parks, and neighborhoods closest to the river where the trash is most likely to impact our watershed in the next few months.
Free to participate - teams will return to KCB by 1:30pm to weigh their trash treasures. **sorted recyclables = double weight credit** Top teams will receive fabulous prizes! Last time a whopping 1000lbs of trash was collected.
Please wear clothes you don't mind getting a little dirty and try to wear something brightly colored for safety! Plan for how you will carry your bounty: buckets, bike trailers, strollers, wagons, bungee cords, kitty litter buckets + zip ties, backpacks, grabber arms…bring em if you got em! We will have a limited amount of supplies available to borrow including: gloves, safety vests, wagons, trailers, etc. Please register on Eventbrite, registration link found below. Registration is not necessary for attendance, but preferred.