Returning Gardeners Meeting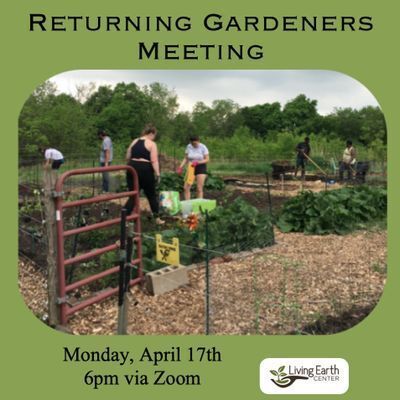 All return gardeners are required to attend a Zoom update meeting on April 17th at 6:00 PM.
If you cannot make it, please email gardenmanager@livingearthcentermn.org to receive a recording of the meeting.
Important information about the future of the Garden will be provided during the meeting so please do not miss it.
We will be sending out meeting information as the date gets closer.