17th Annual Earth Conference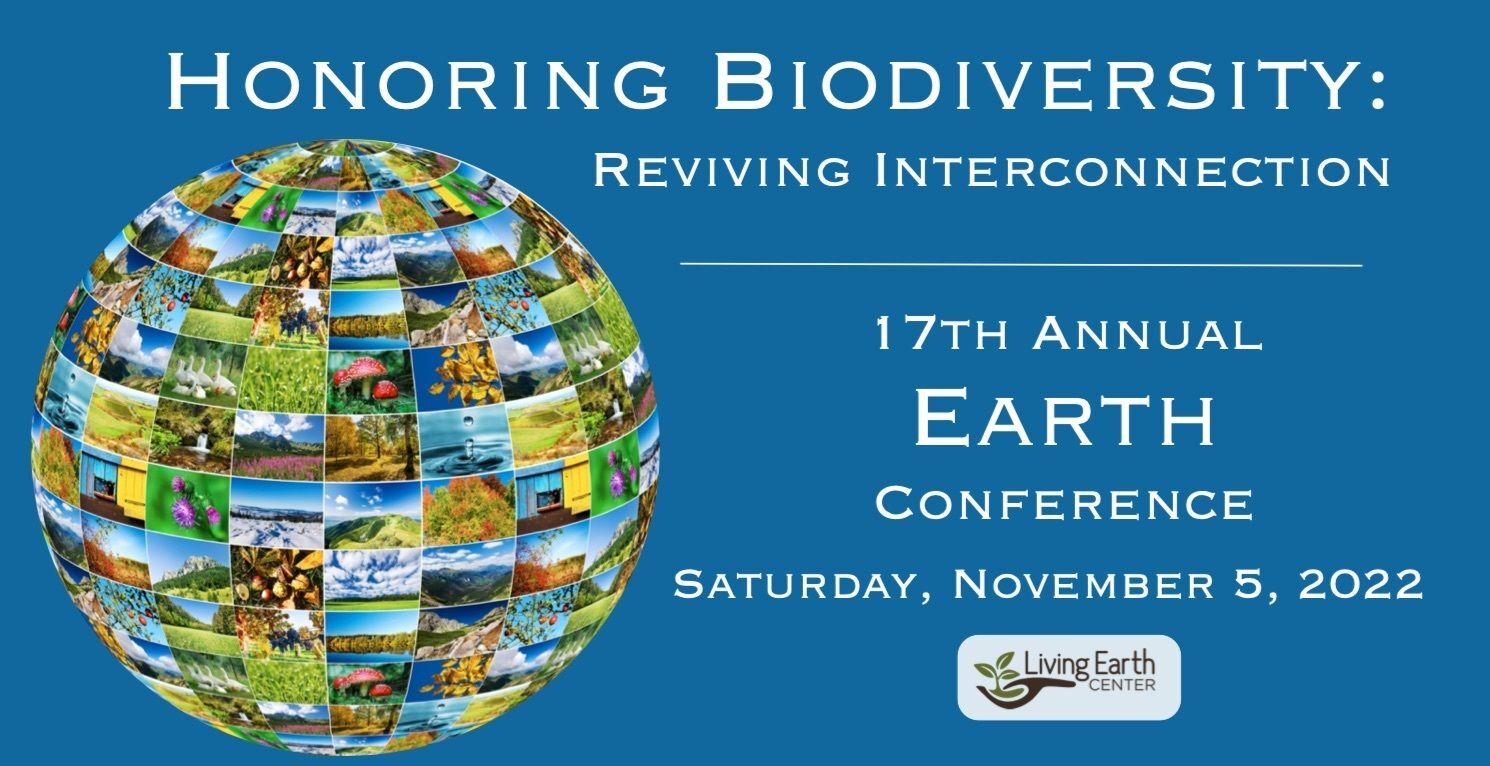 Today we find ourselves at a crossroads encompassing our entire planet. Systems that have supported us in the past are disintegrating before our eyes. There is a disconnect in modern society, creating division between the people we live with and the world in which we live.
"Ecosystems are so similar to human societies - they're built on relationships. The stronger those are, the more resilient the system... Our success in coevolution - our success as a productive society - is only as good as the strength of these bonds with other individuals and species."
from Finding the Mother Tree by Suzanne Simard.
In nature, as well as in human society, the more diverse a system the stronger it will be. For hundreds of years the dominant culture has lived as though it is above and in control of nature, to dire consequences. It is only recently that western science has begun to learn what Native Peoples have known since time immemorial, that humans are not separated from nature - we are connected to Earth just as deeply as the trees and water.
In this conference we will look at examples of the strength of diversity in nature and in human society. We will then explore the long ignored wisdom of the Lakota People and learn how these teachings can help us find our way back to a healthy, balanced interconnection with nature.
This year's Conference will be held in person with a virtual streaming option available. Virtual participants will be able to interact with speakers via chat and with each other in breakout rooms.
Speakers:
"Biodiversity in Natural Ecosystems" by Bruno Borsari, retired Winona State Professor of Biology.
"Diversity in Social Ecosystems" by Sabrina Mercedes, founder of Safe Relations.
"Reviving Interconnection" by Megan Schnitker, Executive Director of Mahkato Revitalization Project.
Conference time: 9am - 3pm.
NEW Conference Location:
Minnesota State University Mankato Centennial Ballroom
620 West S Road Mankato, MN 56001
free on-campus parking available
Morning Coffee and Lunch Included with In-Person Registration
In-Person (Pre-Registration):$50
In-Person (At the Door): $60
Virtual (Zoom) Attendance: $35
Student (In-Person or Virtual): $15
Email for Work Exchange or Scholarships before Oct 28th.
Tickets on sale beginning October 1st at 8:00am