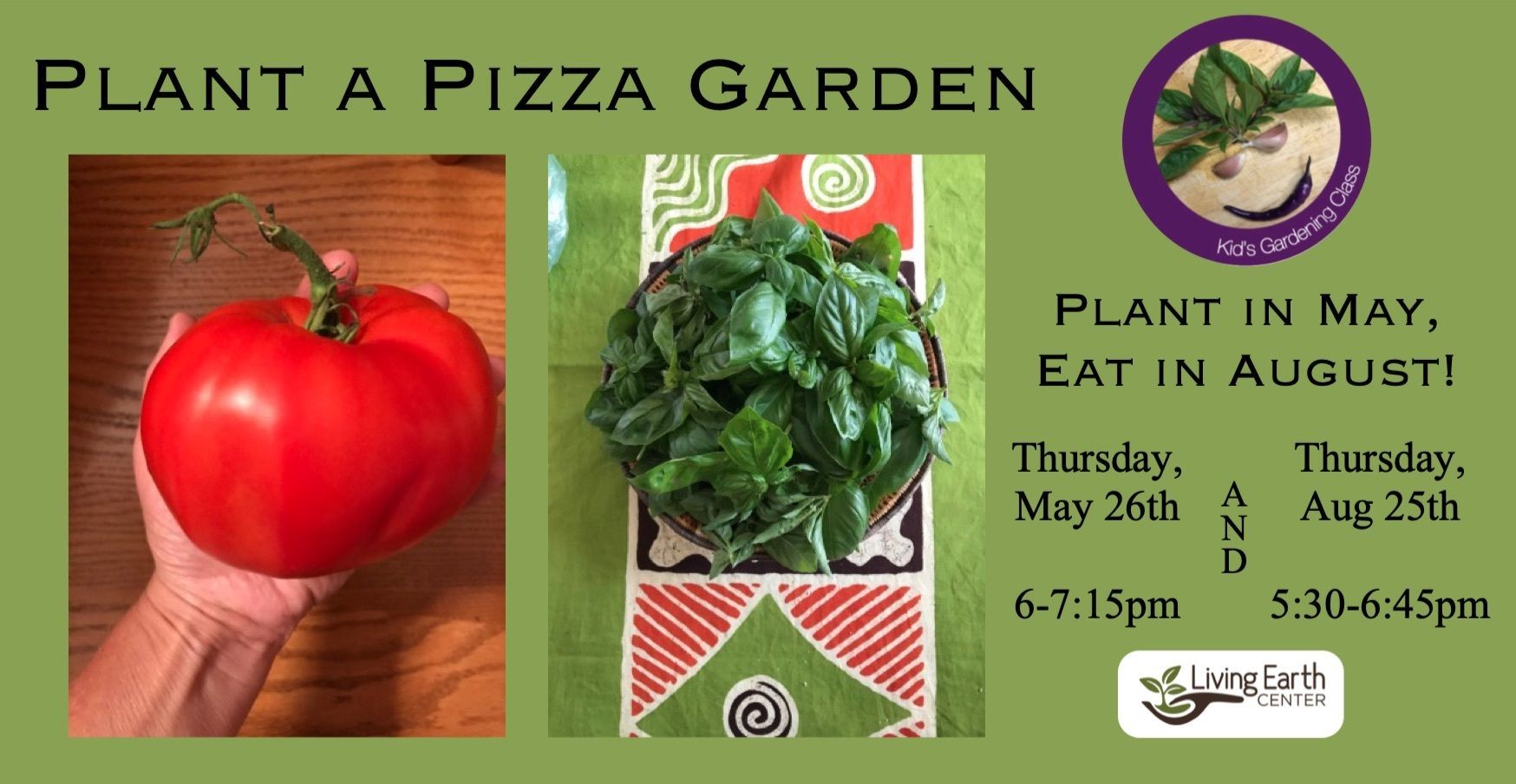 Come plant in May, come back in August to make your own pizza!!
Plant a pizza garden this summer! In May we'll plant tomatoes, herbs, and veggies at the LEC community garden. In August come back and create your own pizza fresh from the garden to take home and bake for dinner.
Parents are welcome to join their child at no additional cost. Children 7 and under must be accompanied by an adult.
Class is two sessions, May 26th 6-7:15pm and August 25 5:30-6:45pm, your ticket price covers both classes!
Classes are offered on our tiered pricing scale:
Benefactor: $45
Sustainer: $22
Base: $15
Student/Reduced: $7
Free: $0
Register via Eventbrite:
https://www.eventbrite.com/e/plant-a-pizza-garden-tickets-335419608077
Meet at the Big Red Barn. Park in Loyola High School parking lot across the street from the big red barn.