Gardening 101 - Hands in the Dirt!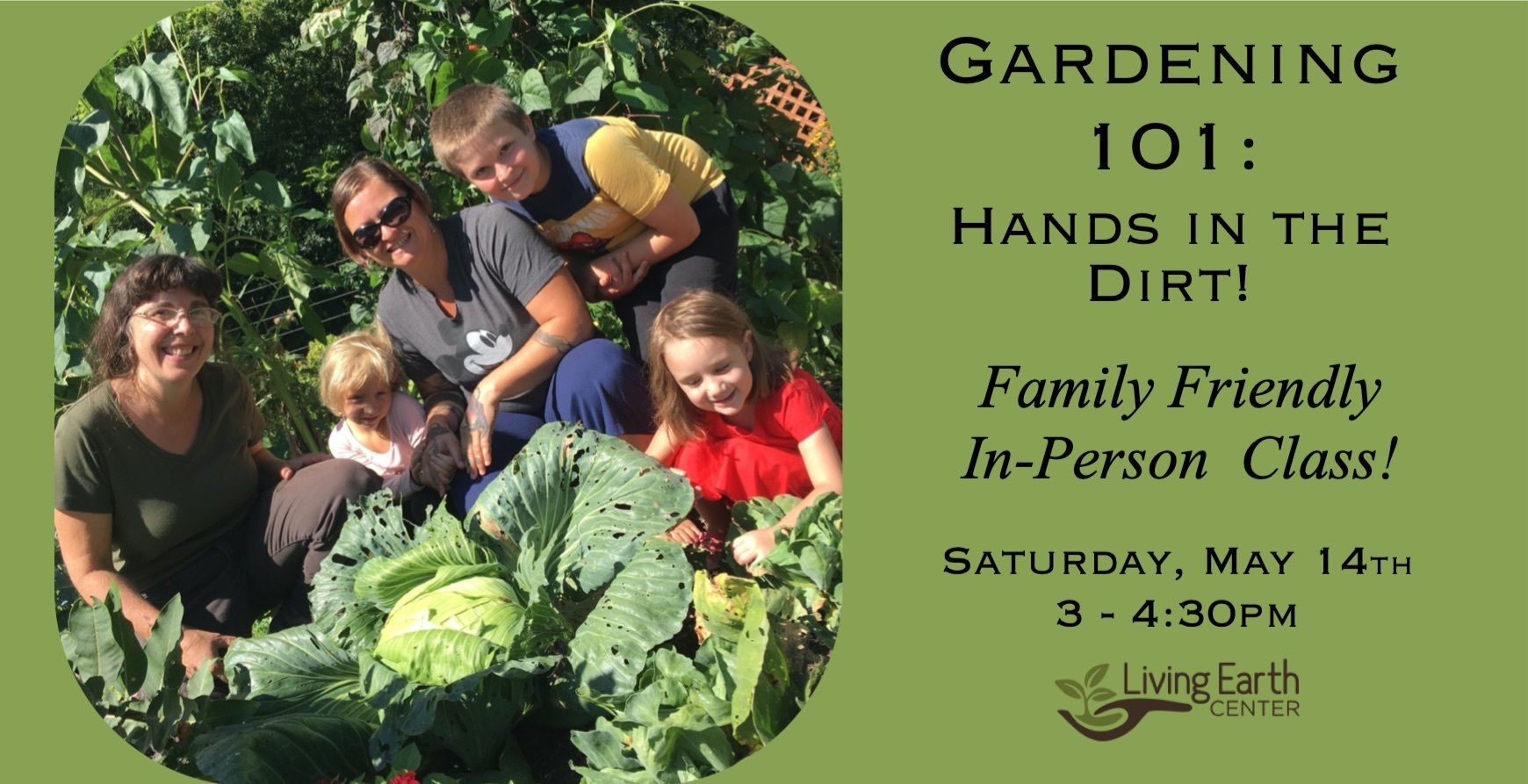 Want to grow your own food?!? Join us for this family-friendly overview of gardening basics!
Meet with LEC Garden Mentor Lynn Rozen at the Living Earth Center Community Gardens to get your hands in the dirt and learn how to start a garden first hand.
Learn how to use basic tools, plan your space, plant seeds and seedlings, and water effectively.
Take home a free plant!
Learning material designed for ages 10 and up. Adult companion required for children 10 and under.
Classes are offered on our tiered pay scale:
(only one ticket needed per family unit)
Benefactor: $45
Sustainer: $22
Base: $15
Student/Reduced: $7
Free: $0
Meet by the Big Red Barn at the Living Earth Center Community Gardens. 170 Good Counsel Rd. Park in Loyola parking lot across the street.
Register via Eventbrite:
https://www.eventbrite.com/e/gardening-101-hands-in-the-dirt-tickets-309007859827