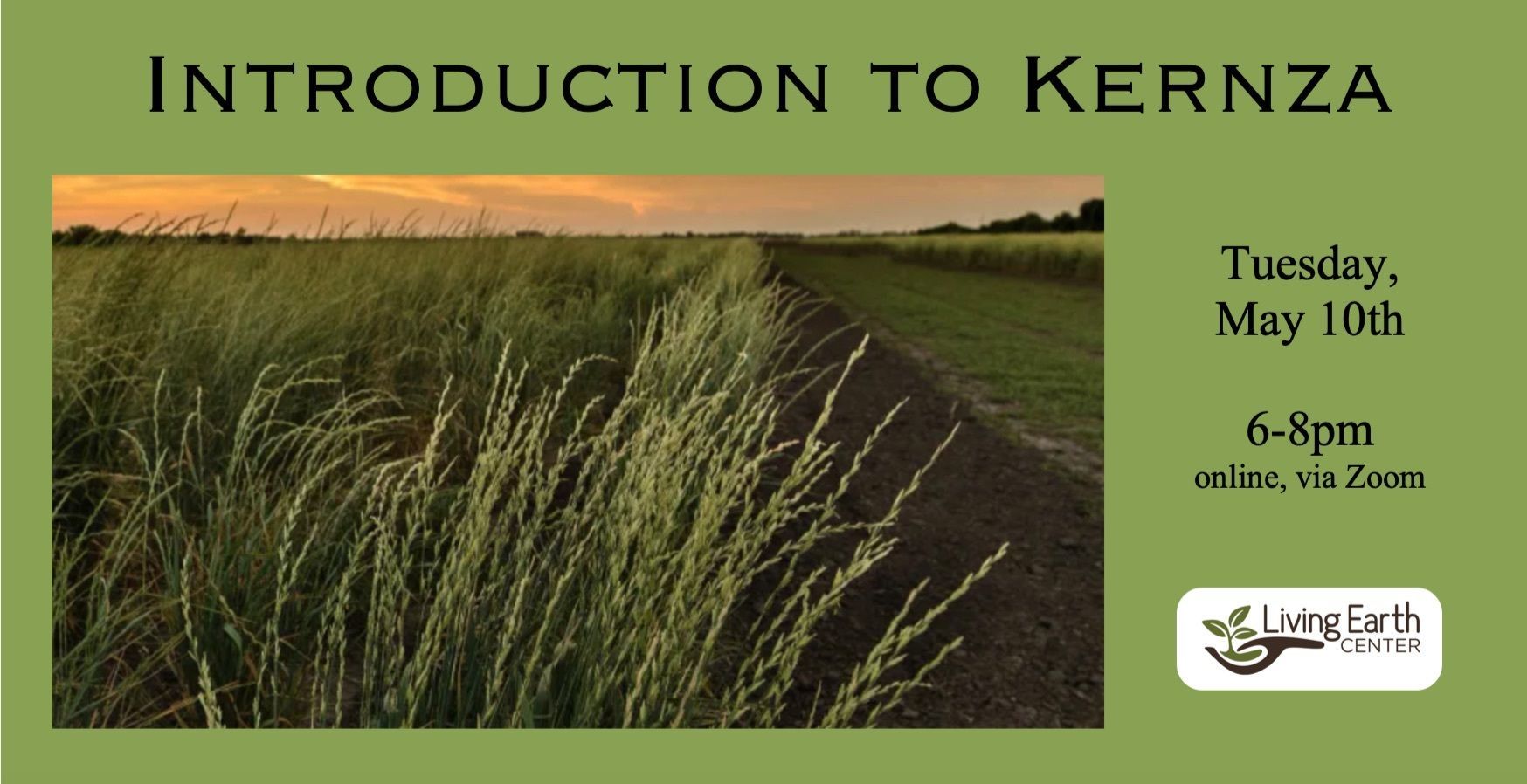 Join LEC, Farmer Ben Penner, and UofM Forever Green Initiative's Colin Cureton to learn more about newly developed Kernza perennial grain.
Kernza is a relative of wheatgrass, developed at the U of M Land Institute.
Perennial grains are a robust and transformative remedy that can provide ample human food and reduce or eliminate impacts from the disruptions and dependencies of industrial agriculture.
Kernza has deep roots (over 10') that draw down carbon from the air to build healthy soil, improve wildlife habitat, and protect water resources.
Learn more about its development and implementation in this informative presentation and Q&A session.
Event is held over zoom and tickets are available on our tiered pricing scale:
Benefactor: $45
Sustainer: $22
Base: $15
Student/Reduced: $7
Free: $0
Please register via eventbrite:
https://www.eventbrite.com/e/introduction-to-kernza-tickets-322670986607