Winter Reading Series - "How to Be Alive"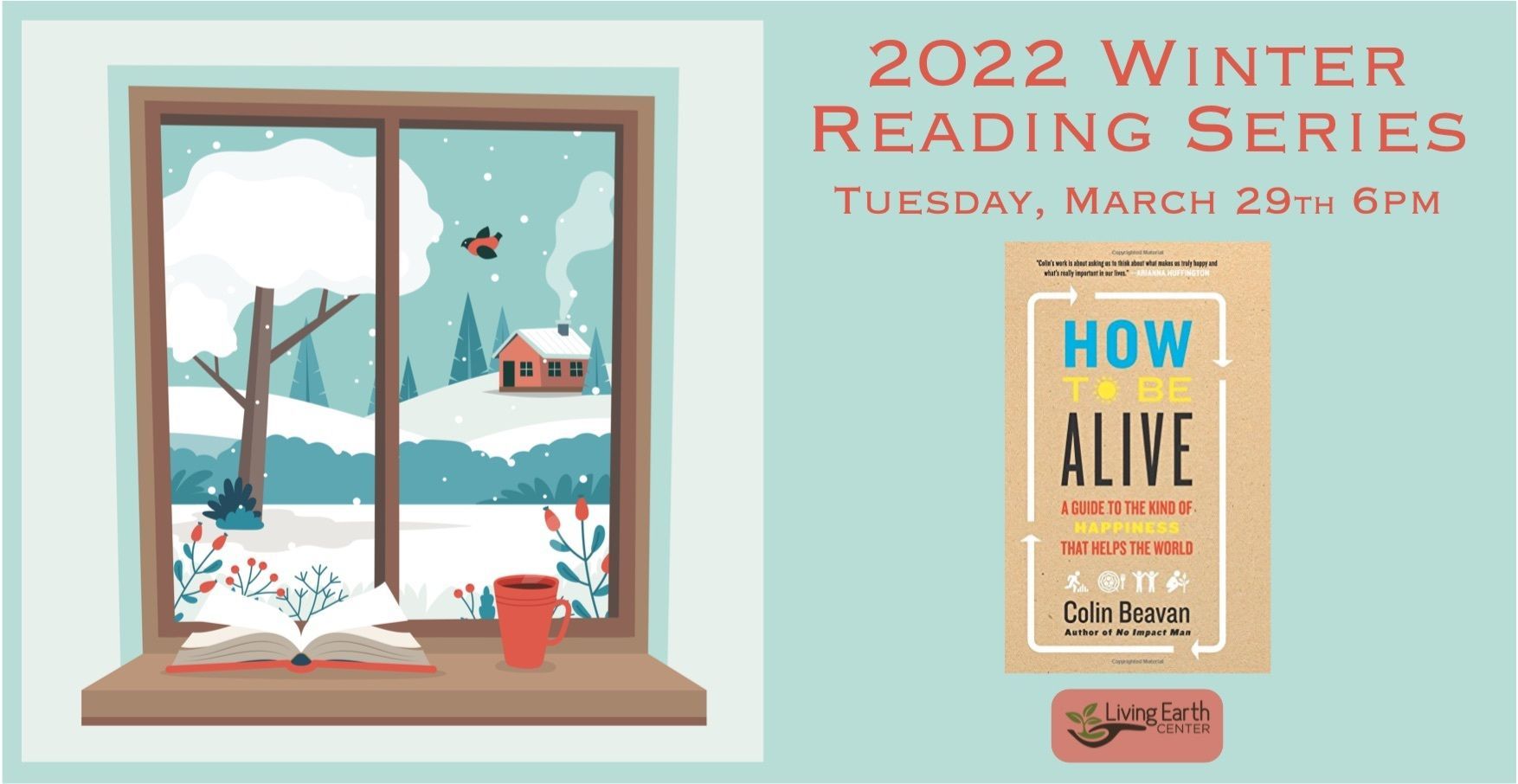 Join LEC for our final Winter Reading Series to discuss the book, "How to Be Alive: A Guide to the Kind of Happiness That Helps the World"
About the book:
The author of "No Impact Man" and founder of the No Impact Project returns with this trailblazing guide to living a meaningful and fulfilling life while also contributing to the wellbeing of our communities and the planet.
When Colin Beavan embarked upon a yearlong experiment to lead a zero net-impact existence in the middle of New York City, he had no idea what a profound effect it would have upon himself and others around him. For Colin, the project--chronicled in a book, a documentary, and an ongoing lecture series--formed the basis of a radical "lifestyle redesign" that reached beyond just environmental activism. And, in the course of his travels and lectures, he encountered scores of people who were similarly breaking from traditional ideas about work, home, and even family in order to take their futures, and the planet's, in their own hands. In the process they made a startling discovery--a happier way of life that is also having a deeply positive impact on the world.
For most of us, though, even contemplating this kind of transformation is overwhelming and confusing. "In How to Be Alive," Beavan shares his insights on finding the path that's right for you. Drawing on everything from classic literature and philosophy to current science, and combining that with his own experiences alongside those of the many people he has met along the way, Colin explores a broad array of transformational lifestyle adjustments--small and large--that offer security and meaning in a world confronted by ecological crises, economic upheaval, and ongoing war and social injustice. In the process, he helps readers embark on the quest for a "good life" of their own--lives both better for them and the planet.
We will be meeting via Zoom.
Event is free to attend, pre-registration is requested, and free-will donations are greatly accepted.
Register via Eventbrite:
https://www.eventbrite.com/e/winter-reading-series-how-to-be-alive-tickets-210735003067