Poetry in the Gardens - The Magic of the Zine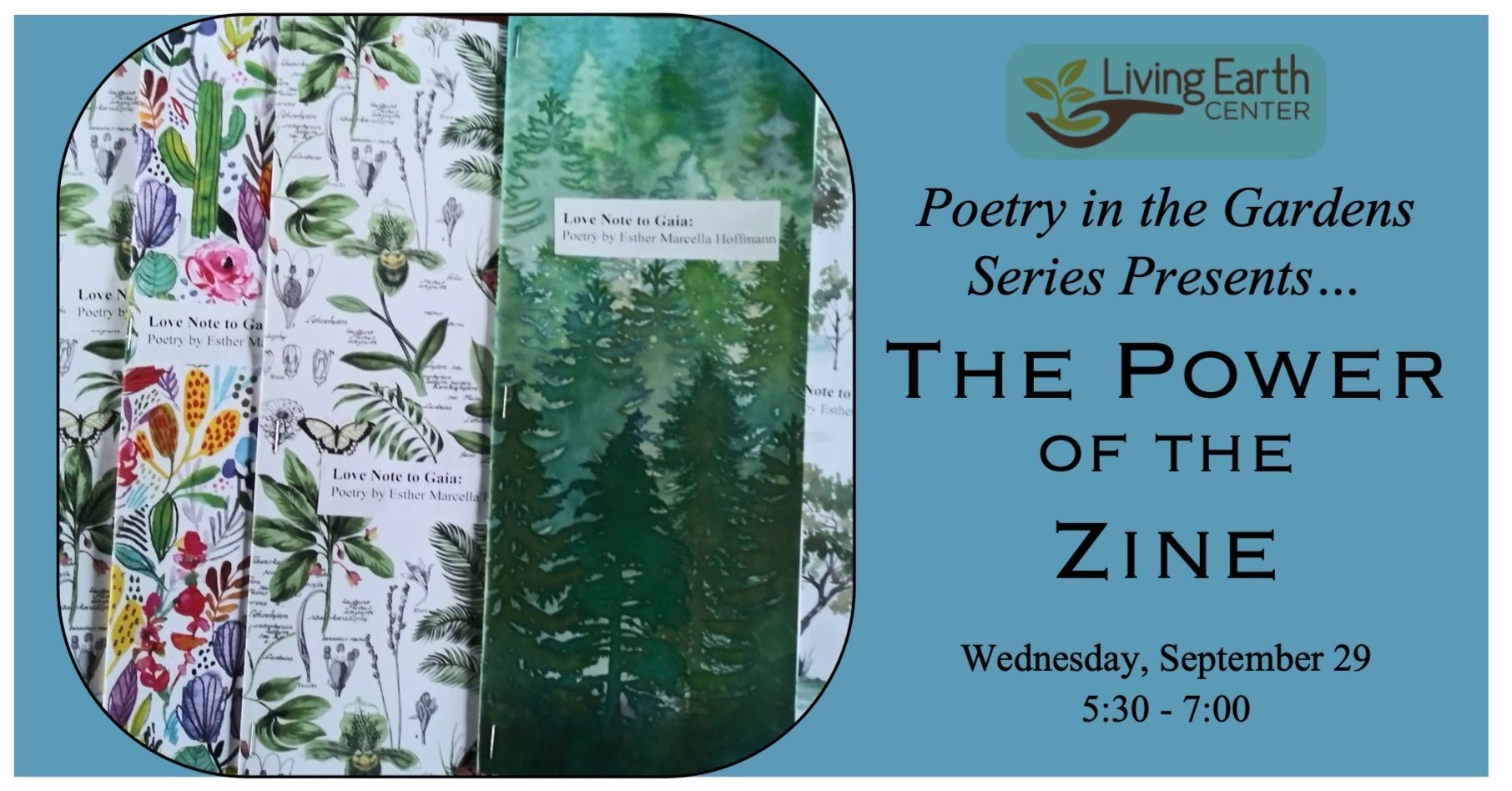 Join Living Earth Center Poet Laureate Esther Marcella Hoffmann for our Poetry in the Gardens Series.
In this session, we explore the impact of Zines on society, contemplate our own Zine subjects, and then create a personal page for the The Living Earth Center Zine. Bring poem or writing you've created over the sessions, or in general. Some supplies will be available but bring your favorite markers, pens, stickers, or paper to create your unique page.
Esther Marcella Hoffmann is currently the Living Earth Center Poet Laureate. In 2001, she began hosting writing and theatre workshops. Over the decades, she's worked as writer and performer with numerous artist troupes, including Aktion Club Theatre. She's hosted and created open stages and shows, including the monthly Spice of Life Variety Show, 2009 to 2017. As a nationally published poet, produced playwright, and basic human being, she encourages you to share your words.
Classes are offered on our new tiered pay scale:
Benefactor: $45
Sustainer: $22
Base: $15
Student/Reduced: $7
Free: $0
Register via eventbrite:
https://www.eventbrite.com/e/poetry-in-the-gardens-the-power-of-the-zine-tickets-158615542357