Creating Common Ground - Murals and Mushrooms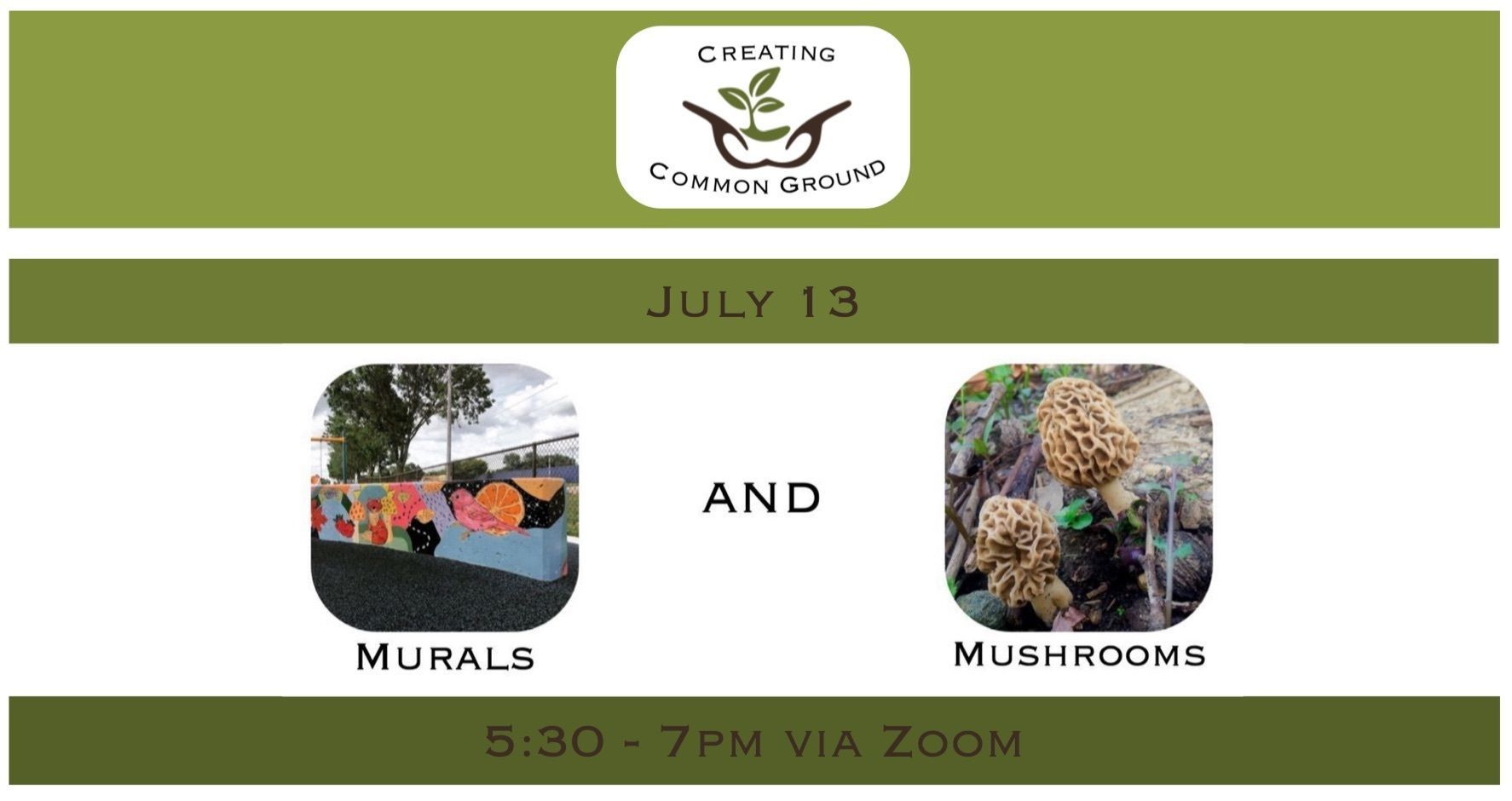 Join us for our third Common Ground Conversation!
Murals and Mushrooms
At our Common Ground Series, we take two seemingly unrelated topics, learn about them from local community experts, and then work together to find the common ground that connects them.
The series is an attempt to not only highlight the cultural richness that exists within the Greater Mankato Area but also delve into the interconnection between seemingly different unrelated circles and communities.
Murals:
Presented by Dana Sikkila, local muralist and Executive Director of the 410 Project in Mankato.
Mushrooms:
Presented by RIck Esser.
More information and registration link coming soon...
This event is FREE to attend, thanks in part to a grant from the Prairie Lakes Regional Arts Council.